You are currently browsing the tag archive for the 'Trilingualism' tag.
I have been mostly away for some weeks, but that is not the only reason I did not talk about the appalling violence that occurred in Aluthgama almost a month ago. I was waiting, because I hoped that this would be a turning point for the Presidency. I hoped that, in reacting to violence that goes against the principles on which he has twice won the Presidency, the President would free himself from the polarizing shackles that have fallen upon him.
I fear that nothing of the sort has happened, and it is possible that my old friend Dayan Jayatilleka was right, if prematurely, in suggesting that the Mandate of Heaven might have passed. He said this a year back, after the Weliveriya incident. Though I did not agree with him then, I must admit that he saw the writing on the wall more clearly than I did. But, like him in his recent claim, citing Juan Somavia, that this man should not be isolated, I think it would make sense to continue to urge reforms from within.
There are signs that this will not be a hopeless task, given the recent visit of the South African Vice-President, which our Deputy Foreign Minister said very clearly in Parliament sprang from an invitation from our President, who hoped to learn from their experience. Wimal Weerawansa will of course claim that his threats have worked and South Africa will not interfere, but his capacity to delude himself, and assume the world is deluded too, is unlimited, and we need not worry about that. Obviously South Africa had no intention of interfering at all, because like all those in the coalition Dayan Jayatilleka built up in 2009, she subscribes to the basic UN principle of national sovereignty. But she has clearly been invited here in the hope that we might be able to move forward, and get out of the morass into which, with much help from ourselves, we have been precipitated.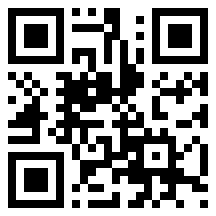 Apart from its failure to pursue Reconciliation with determination and coherence, perhaps the saddest failure of the current government has been with regard to Education. When the Cabinet was being formed in 2010, one of the President's friends who was pressing hard for me to be appointed Minister of Education was told that they had found a brilliant candidate, namely Bandula Gunawardena. I presume his long experience in giving tuition was thought an appropriate qualification.
It was not taken into consideration that his very livelihood had depended on the failure of the education system to provide good teaching. It was not conceivable then, given that he was not likely to disrupt the livelihoods of those who had toiled alongside him in the industry, that he would prioritize the production and employment of more and better teachers. So indeed it proved. The whole approach of the Ministry in the last four years, in line perhaps with the populist rather than productive interpretation of the Mahinda Chintanaya that has dominated government during this period, was to put up larger and more elaborate buildings in select locations.
The purpose of this became clear when I brought up, at the last meeting of the Education Consultative Committee, the waste of resources in the fact that a well equipped computer laboratory had been put up in a school I knew well in a rural area, but it had remained closed for several months. I had been told that this was because the authorities were waiting for a dignitary to open the place.
Bandula confirmed this, and claimed that it was important for the people to know who had provided such a facility. That this was in fact the people, since the building had been put up and equipped through loans which the people would have to repay, was not something that would have occurred to someone who had made his living by giving tuition in Economics. Nor would he have realized that the adulation expressed in speeches at a formal opening would not have a lasting impact compared with the resentment of students, and their parents, who are bright enough to know when something intended to benefit them is being squandered for political gain.
Text of a presentation by Prof Rajiva Wijesinha MP at the  Council of Asian Liberals and Democrats Conference on
Transitions to Democracy – Managing Burma's Political Transition: The Challenges Ahead
16-19 November 2012, Bangkok, Thailand
The news from many parts of Asia has been full recently of ethnic or rather sectarian conflict. In Thailand and the Philippines, there have been southern insurgencies, with Muslim populations asserting a separate identity from Buddhists and Christians respectively. Indonesia has recently found places of worship being closed by a fundamentalist dispensation in Aceh. In both Bangladhesh and Burma, there have been riots, of Buddhists again
Muslims or vice versa. And in Pakistan the struggle between Shias and Sunnis seems to be endless, a phenomenon we see in many countries of West Asia too.
In Sri Lanka we could say we were used to this, as we emerge from a thirty year long civil war, often characterized as being between Sinhalese and Tamils. Yet that would be erroneous, for though the Liberation Tigers of Tamil Eelam presented themselves as the champions of the Tamil people, Tamils were amongst their prominent victims. In setting themselves up as the sole representatives of the Tamil people, they destroyed moderate Tamil forces, killing several leading politicians and browbeating others into submission.
But it would also be misleading to claim that there was no ethnic tension in the country. The Tigers became prominent precisely because there was no harmony and no union within Sri Lanka. Since our democracy was based on a British model, we did not have checks and balances built in, as had occurred with the United States, which had to build up a constitution in the context of conflicting claims, from states with different priorities.
Our democracy was majoritarian, which meant that it could be taken possession of by whoever obtained a majority in Parliamentary elections. Since we had the first past the post system, and since most constituencies were what the British would describe as marginals, on several occasions we had massive majorities in Parliament on the basis of small majorities in the popular vote. And so we had measures that were in theory democratic, ie were based on increasing the power of the people, but which took away power from minorities. Thus we had language policies that made employment more difficult for minorities, we had educational policies that made higher education less accessible, and we had land distribution that favoured the majority.
This article written in 2008 is being republished in the light of the Trilingual Initiative launched yesterday in the presence of former Indian President A.P.J.Abdul Kalam.
Chanaka Amaratunga and the 13th Amendment – a 50th birthday reflection – A lost opportunity
By Prof. Rajiva Wijesinha  President of the Liberal Party of Sri Lanka, 1987-2007
19 April 2008
Had he lived, Chanaka Amaratunga would have been 50 on April 19.  He died a few months after his 38th birthday, in a state of some disappointment, having been denied in 2004 the nomination to Parliament that the Sri Lanka Muslim Congress had promised.
The failure to stick to his promise was one of the shadows that hung over Ashraff and, though he achieved significant status for his Muslim Congress in his lifetime, there is little doubt that his betrayal of Chanaka contributed to his failure to become a national leader. He tried to make amends through establishment of the National Unity Alliance in 2000, but he died before he could fulfil the promise of that new beginning.
It will never be known in the end precisely who was finally responsible for leaving Chanaka out. Ashraff said that President Chandrika Bandaranaike Kumaratunga had been opposed to him, she is supposed to have suggested that she had no great problem and that the final decision was Mr Ashraff's.  There was some fear clearly that he would vote with the opposition (there was talk that Anura Bandaranaike, then in the UNP, would be put forward for the Speaker post, and Mrs Kumaratunga was worried, unlike six years later, that he might be selected).  More relevantly, his great friend Asitha Perera ruthlessly used his relationship to the Bandaranaikes, his willingness to become a Muslim, and – I am sorry to admit – my own belief in his loyalty to Chanaka, a loyalty Chanaka more sensibly had realized was subject to personal ambition, to insinuate himself into Parliament and then stick on like a limpet.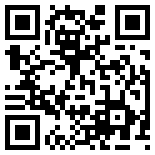 It was all a tragedy, but it was a tragedy more for Mrs Kumaratunga and Mr Ashraff, than initially it seemed to Chanaka. Listening recently to her Constitutional Adviser, Jayampathy Wickremeratne, proposing initiatives that she had obviously ignored, one was struck again by the sheer waste of her years in power. One must admire her courage in adversity, particularly the manner in which she blasted LTTE ambitions by dealing firmly with the Wickremesinghe government when it usurped her powers, and stopped the dreaded totalitarian Interim Self Governing Administration it had offered; her reintroduction of English medium will also remain a lasting legacy; but her failure to reform the Constitution and the structure of the State will ultimately determine her place in history. Chanaka in Parliament would have changed all that, by sheer force of conviction, by the trust the Tamils had in him, by his international reputation at that point.