You are currently browsing the tag archive for the 'Tissa Vitharna' tag.
On the old Bibilical adage that, from him to whom much is given, much is expected, the most reprehensible of those on whom the President relied was his Secretary, Lalith Weeratunge. But in addition to his undoubted intelligence and administrative abilities, there was another factor which led to high expectations. This was that, whereas all the others whose influence has been described were exercising this to fulfil their own agendas, with Lalith it was never doubted that he saw himself as only serving the purposes of the President.
An exception could be made with regard to the Secretary of Defence, in that it could be argued his agenda was not intended for his own benefit, as opposed to the other five whose ambitions have been noted. But increasingly during the President's second term in office Gotabhaya Rajapaksa began to see himself as fulfilling a purpose, albeit idealistic, that was at odds with what his brother intended. It was almost as though, having previously claimed that he could win the war but the political solution had to come from elsewhere, he had begun to think that his role was crucial for any acceptable political settlement. So he even directly criticized his brother, for instance by arguing that Northern Provincial Council elections should not be held, or by allowing crude attacks on the Lessons Learnt and Reconciliation Commission on the Defence Ministry website.
Lalith was different, in that he did not think the President's essential vision was at fault. Indeed the closest he got to criticism was to declare that those around the President concealed from him what was really happening. His claim then was that he kept his ear to the ground and knew what the real situation was. But, though his primary allegiance to the President was never then in doubt, he too unfortunately failed to provide advice and assistance that would enable the President to pursue the objectives he had outlined in his manifesto, or to fulfil the commitments he had made with regard to pursuing a pluralistic political solution.
Thus for instance, he remained passive when the President failed to fulfil his promised to change the Chief Secretary of the Northern Province after the Provincial Council election in which the TNA had won a massive majority, towards the end of 2013. The TNA provocatively and unnecessarily passed a motion in the Council to the effect that the Governor, former General G A Chandrasiri, should be removed. But in conversation with the President the moderate Chief Minister, C V Wigneswaran, a former Justice of the Supreme Court, accepted that this could not be done immediately. It was agreed then that the President would make a change in that respect when Chandrasiri's current term ended, in July 2014. However he agreed that the Chief Secretary, who had made it clear that her allegiance was to the Governor, rather than the elected Board of Ministers (on whose advice the Governor was meant to act) would be changed at once.
Lalith was instructed to make the change, and this mark of a willingness to compromise was conveyed to diplomats who had been positive about Sri Lanka. They felt betrayed then when action was not taken, and all Lalith could say in excuse was that his hands were tied. Even if this meant that the President had changed his mind, it was incumbent on Lalith to point out to the President the negative consequences of what would seem duplicity, and urge at least a further discussion with the Chief Minister. But nothing of the sort happened. Typically, in July 2014, General Chandrasiri was reappointed Governor for a further five year term.
Another earlier example of Lalith's passivity, more reprehensible perhaps because it was with regard to a matter that was not contentious, was his failure to move on the President's commitment to introducing a Second Chamber of Parliament. This had been a key feature of the Liberal Party's proposals for Constitutional Reform, but I had found that the All Party Representatives' Committee that met in my office when I was Head of the Peace Secretariat was not at all interested in the idea. The APRC was chaired by Prof Tissa Vitharna, of the old Trotskyist Party, the LSSP, and they looked on the concept in the light of their scorn for the British House of Lords. Read the rest of this entry »
I had written about good ambassadors being dismissed well before Dayan having to come back to Sri Lanka to deal with audit queries, though in fact he survived because the President intervened and called a halt to the persecution. Asitha was not so lucky, and Chris Nonis in London told me that he had to put up with constant complaints, even though he was a good communicator and managed to deal with at least some of the propaganda against us, of which England was the main source. But Chris too had his problems, for as he was appointed he had displayed deep animosity to his excellent Deputy, Pakeer Amza, who had had to act as High Commissioner for a long period – given the absurd neglect of this vital position by the Ministry, at a time when Britain got a new government. It is likely that Chris was warned against Amza, who had stood up against Kshenuka and Sajin over the disastrous 2010 visit of the President to Britain.
But the suspicions that had been sowed had a permanent effect. Amza was swiftly transferred, as Deputy to Berlin, which was not commensurate with his abilities, though he was relieved to find a positive ambassador in the person of Sarath Kongahage, himself not a career diplomat. Along with Amza went the Political Officer, a Tamil officer of considerable capacity. So, at a time when relations with the diaspora were of the essence, the London office was without a senior official who was, or even spoke, Tamil. Chris meanwhile had been sent a very capable Ministry official called Lenagala, but he soon fell out with him, and asked for a non-career replacement. He was sent Neville de Silva, who had previously served in Bangkok, a journalist and the brother of the more famous journalist Mervyn de Silva, who was Dayan Jayatilleka's father. But by then the suspicions Chris had developed were entrenched, and soon Neville too found himself sidelined and soon enough removed.
There was confusion elsewhere too, as has been noted for instance with regard to Canada, another post where good diplomacy was essential, given the influence of the diaspora and what seemed unremitting hostility from the Canadian government. In India there were constant changes to our representative in Chennai, and the Tamil diplomat who had been well thought of was suddenly dismissed. He had got me over in 2012 to talk to academics and journalists, and I gathered then that I was the first such visitor he had had, because the Foreign Ministry treated Tamilnadu with contempt and was then surprised when it expressed vehement criticism which Delhi then had perforce to take up.
But the Foreign Ministry was not the only place where Sajin's destructive influence reigned. He had also been appointed as Secretary to the Committee to negotiate with the Tamil National Alliance, but he saw himself as a full member of the team, and was treated as such by GL. It should be noted though that GL had no strong principles about this, and he astonished me soon after I joined the team by bringing a young student who was the son of a former student of his (and who happened to be related to me) who he said was interested in politics, and asking if he could sit in on the discussions. The TNA did not object, but I could well understand why they found it difficult to take the negotiations seriously. Read the rest of this entry »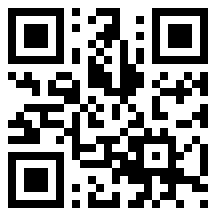 I was pleased that Laksiri Fernando had picked up on my publication of documentation with regard to the negotiations between the government and the TNA way back in 2011. I suspect he is right in saying that some might think this is betrayal, given that even my efforts to defend the Secretary of Defence against Sarath Fonseka's allegations in 2009 were described as betrayal. But this was by those such as Wimal Weerawansa who wanted to take political advantage of those allegations and therefore did not mind insinuating that they were true.
However I trust that those concerned with political reconciliation and long term peace, as Prof Fernando is, will realize that these notes are meant to make clear how easy it would be to reach a consensus with the TNA. But this needs negotiations to be conducted in good faith, and systematically, with appreciation of what the other side might fear. It is also important to move swiftly on whatever is agreed, as Nimal Siripala de Silva tried to do in 2011 with regard to the Concurrent List, only to be rebuffed by G L Pieris., even though we had obtained the President's agreement to proceed.
To illustrate what I mean, I will look at the question of a Senate, which seems to have been a priority only for the President and me on the government side. To go into the history of that proposal, when I was appointed to head the Peace Secretariat in 2007, I should perhaps have participated actively in the discussions of the All Party Representatives Conference, which SCOPP hosted. But the Chairman, Prof Tissa Vitharna, thought that someone new should not be involved, so I stayed away. My main contribution was to cut down on the food bill, which had been enormous when I took over, largely because the practice previously had been to stuff up the delegates while waiting for the proceedings to start. This took for ever given prevailing standards of punctuality, and with the orders being placed beforehand, much went to waste when hardly anyone turned up.