You are currently browsing the tag archive for the 'Tilak Karunaratne' tag.
Namal in fact had no inhibitions about discussing with friends the lucrative business deals he was involved in. But it is possible that he did not think there was anything wrong with all these. Over the years a culture of close involvement of politicians with the business sector had developed, and the favours received from them were seen simply as tokens of friendship – as were the concessions and contracts the complaisant businessmen received. So Chandrika Kumaratunga benefited as President from the largesse of a businessman called Ronnie Pieris, who did very well under the regime, while another close friend who had worked for Emirates ended up, when he was appointed head of Air Lanka, as it used to be known, by subordinating it to that airline. Emirates emerged strengthened immeasurably by the partnership while Air Lanka lost much of the reputation and the reach it had earlier enjoyed. But these seemed isolated examples, and the connections to any incentives were never direct.
But by the time the Rajapaksa regime was settled in, the potential for business had expanded immeasurably, and Namal, with initially a lower profile than those holding executive positions, but with obviously the greatest influence of all, was soon rapidly befriended by many local and foreign businessmen. But as with the Packer deal, he could doubtless convince himself that he was promoting more economic activity in Sri Lanka, and that the country would also benefit.
Another area in which his friends had a field day was the Stock Exchange, which it soon became known was being ruthlessly manipulated. The President's essential innocence about this sort of thing seemed apparent when he appointed as its Chairman Indrani Sugathadasa, a former senior public servant of great integrity, who was also the wife of his Secretary Lalith Weeratunge. But before long she felt obliged to resign, and the President accepted her resignation. She had asked her husband before she resigned whether it would affect his position, and he had reassured her because he did not think he could contribute to the vitiation of her integrity. But, given that it was rumoured that Namal had played a role, on behalf of his friends, in making her position untenable, the matter obviously affected his own feelings and his potential effectiveness.
Mrs Sugathadasa was replaced by another figure of known integrity, a former Member of Parliament, Tilak Karunaratne. He was also concerned about education, and was a member of an advisory group I had set up called Religion, Education And Pluralism. After he was appointed, he suggested that we meet in the Security Exchanges Commission office, since that would save him the long journey to my Reconciliation Office which was near Parliament. I asked him then how confident he felt about his position, and the clearing up he thought was essential, and he told me that the President had assured him of a free hand to restore confidence. But within a few months he too resigned. Read the rest of this entry »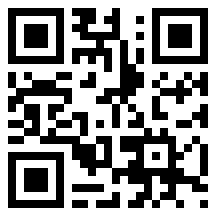 While I continue to believe improving consultation as well as efficiency at local level should be the most important priority for government, I will interrupt the discussion of appropriate mechanisms for this briefly, to look at a very interesting initiative that was publicized recently. This was the launch of a website called http://www.manthri.lk which grades Members of Parliament with regard to their performance in Parliament. This is an interesting effort which could be very useful to the country, but I felt that there had been a lack of intellectual rigour in preparing the website, and it could thus seem to be designed simply to promote particular politicians.
Prominence was given to Members of the Opposition, which is understandable since the system is based only on Hansard. Obviously there are more opportunities for Members of the Opposition to speak. The exception that proves the rule is that the only government Member within the first five was Dinesh Gunewardena. While he fulfills his functions admirably, the reason he is ranked so highly is that he spends much time on his feet only because other Ministers are not present to answer questions.
If rankings are to be made, then it would make sense to have three distinct categories,
a) Opposition members who have far more time allocated to them proportionately, given their paucity, than those on the Government side
b) Ministers who have to answer questions and obviously get more time in debates than backbenchers
c) Government backbenchers. I hasten to add, since on the common system of argument used in Sri Lanka, it will be assumed I am critical of the method because I come out badly, that in fact I am in the first half of all, and comparatively high amongst my peers. But this surprises me because, having been the first MP on the government side to ask a question and to move an Adjournment Motion in this Parliament, I rarely do this now because answers took so long to come and were not precise – while hardly anyone ever waits in Parliament for the Adjournment motions that take place after regular Parliamentary business.