You are currently browsing the tag archive for the 'The Island' tag.
An Interview with Rajiva Wijesinha
"About three years ago, at a private meeting at the Central Bank Maithreepala Sirisena was the first person to say that there are questions about the way the roads are being built. He said there was a lot of waste going on. I think that was very brave of him."
University don turned parliamentarian Rajiva Wijesinha was in the news recently for having crossed over from the government to the opposition and for having appeared on Al Jazeera with the head of the Global Tamil Forum Suren Surenthiran where he made some utterances that have been given various interpretations. In this interview, he speaks to C. A. Chandraprema about his Al Jazeera interview, and his support for Maithreepala Sirisena.
Q. You seem to have ruffled feathers in Colombo with your interview on Al Jazeera. I have heard you (and many other people) saying much worse things about the Rajapaksas. It would appear that the reason for people to be upset about what you said would be that you seemed to be telling Surenthiran that what he was saying (about Rajapaksa being taken to the International Criminal Court like Charles Taylor or Milosevic after he loses the election) was 'precisely the kind of nonsense that will lead to an undesirable result at this election'. You also said that the GTF should have the sense not to try to interfere in this election 'because they will pervert it'. That may have been interpreted as your telling Surenthiran not to say such things because his statements will skew the election result in favour of the government and defeat the 'common goal'.
A. I said that in direct contradiction to what Suren Surenthiran was saying. When I said that I believe the army fought a very good war both Surenthiran and the lady doing the interview started shouting at me to which I responded by saying that 'I am not concerned about the prejudices of the international community'. I also said that at the rate the government is going our forces will suffer if Mahinda Rajapaksa is re-elected because Mahinda Rajapksa's foreign minister has utterly betrayed the record of our forces. No answers have been made to the allegations made against us, there have been blanket denials, and there has been no analysis to show that the allegations made are false. Only I have done that. Mahinda Rajapaksa says that I nodded my head to what Suren Surenthiran said about taking him to the Hague after the election. But I have said very clearly that there is absolutely no case (against Sri Lanka).
Q. Could this irritation be because you were considered a friend of the family and even appointed as a national list MP? In such a context some of the things you said may be quite hurtful. Such as for example saying that "there is a dangerous collection of people around him (the president) who are treating him as a cash cow" and they have "blockaded him from the reality of what is going on in the country and they let him out of this fortress only in order to use him."
A. I have been saying this sort of thing to him before. And about being grateful to be a national list MP, I think the boot is on the other foot if I may say so. I was offered a couple of ambassadorships but I turned them down because I could not leave my father who was growing older. Then I was offered the position of head of the Peace Secretariat which I never asked for. I accepted it because it was a challenge and I think I did a very good job and I think gratitude is owed to me and it may be because of that that I was appointed to parliament. When G. L.Peiris didn't want to use me, he (the president) used my services to go abroad to deal with the channel 4 challenge. I feel very strongly that we fought a good war and I was very happy to defend our people in that situation. He asked me to go to Geneva three times, but I said I couldn't because I found the whole thing was a mess. Read the rest of this entry »
April 17th 2014
The Editor
The Island
Dear Sir
I write with reference to the article by Shamindra Ferdinando, to which he kindly drew my attention, which appeared in your columns on April 16th. While I am grateful to him for drawing attention to a period when government had dedicated agencies to deal with such matters, using analysis and argument rather than knee jerk reaction, I must draw attention to one very misleading element in the article. This is important because it will also help in clarifying how to deal with the type of situation that arose.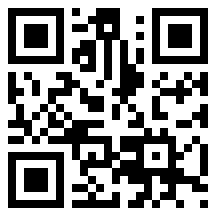 Mr Ferdinando has a sub-heading to introduce the section in which I figure which states 'SCOPP Chief lambastes UN'. The sections he quotes show that I did nothing of the sort, and the whole article was about Sri Lankan aberrations, to use this to attack the UN is misleading. Indeed I had nothing but cooperation from the then UNDP Resident Representative, Mr Neil Buhne (whose name Mr Ferdinando continuously mis-spells), in trying to sort out the mess.
When I first questioned the grants to the LTTE, both he, and the then Norwegian Ambassador, Tore Hattrem, whom I also found very positive in his approach, pointed out that these grants were approved, indeed initiated it seemed, by the then Sri Lankan government. The fact that the LTTE misused the grant may have been predictable to many of us, at least after it became clear, not very long after the CeaseFire Agreement was signed, that the LTTE had no intention of abiding by its terms. But when the then elected government of Sri Lanka behaved with incredible folly, to blame the UN as a whole is wrong. Indeed Mr Hattrem wrote to the LTTE to upbraid them for engaging in terrorist propaganda on the website that had been set up with Norwegian and UN funds, but the initial grant was given in good faith at the behest of the Sri Lankan government.
I should note that I found abuse too of the grant that had been given to SCOPP, as I pointed out in the article. The Secretary General of SCOPP at the time, when I questioned him, told me he had wondered what was going on, but he never bothered to find out, or to put a stop to it.
I should note too that the new head of UNICEF, Philippe Duamelle, at my request, ensured that the funds given to UNICEF were audited (though regrettably he told me that he was unable to share the report with me). When I expressed wonder at what had gone on before his arrival, he said frankly that he could not understand it. It was his predecessor who tried to tell me that UNICEF was prepared to condone violation of laws because the Tigers had told her they needed to change their legislation to stop recruiting children under 18. I complained about this to the UN and received an apology – and an assertion from Radhika Coomaraswamy who was in charge of the subject that the UN upheld national and international laws. But on other occasions when I asked others in more senior positions to get things in writing – as when the Head of UNOPS apologized to us for the behavior of Benjamin Dix – nothing was done.
It is precisely because of our failure to deal with aberrations direct, and work together with the many senior international officials who do their best to work in partnership with us, that the few individuals who had another agenda got away with bad behavior. Even when I ceased to have any executive responsibility, I suggested to the Ministry of External Affairs that they write formally to the UN to clarify matters, but of course nothing was done. Hence our failure to rebut the excesses of the Darusman Report with the support of the UN, instead of which we allowed what I might term the interventionists in the international community to engage in as one-sided criticism of senior UN officials (through the Petrie Report) as they had done of us.
Whilst we must be constantly vigilant about those who wish to attack us, the thrust of my article was that we needed also to put our own house in order. This is more true than ever now, with a Minister of External Affairs who seems determined to alienate all potential allies, whilst grossly misleading the President about what is really happening. I trust therefore that Mr Ferdinando will also devote some of his journalistic skills to exposing what is and was wrong about our own officials, instead of highlighting only the misdemeanours of a few young international staff and then implicitly criticizing the whole UN system for this and our own failure to be firm on good grounds.
Yours sincerely
Rajiva Wijesinha
The Editor
The Island
I am grateful for your highlighting some sections of my interview with the BBC regarding the US Report on Human Rights, as also for carrying my critique of some improprieties in it.
I did not hear the BBC version of what I said, though as always they seem to have highlighted what they wanted, which has led to a misconception. I have asked them to send me recordings of interviews, but this does not seem possible for the Sinhala service of the BBC, though other journalists oblige.
My emphasis was on the political angle of much criticism of the Human Rights situation in Sri Lanka, and I pointed out that there would be howls of execration if investigations were pursued into any connection Sarath Fonseka might be suspected to have had with the killing. This is part of the current great concern for Mr Fonseka, whereas previously I had been shown, at the British High Commission, a note suggesting Fonseka had squads engaged in illicit activities reporting to him. This was not connected with the killing of Lasantha Wickramatunga, and my informant did not claim the note amounted to evidence, but at that stage it seemed clear to me that he thought it might be true.
I cannot comment, and the note itself is obviously not evidence, but I have pointed out that there are different views in government and in those with executive and administrative responsibility (of which I myself have none at present, so it is a mistake to represent anything I say as that of a government spokesman). My own view is that government policy, as laid down and directed by the President, is inclusive and pluralistic, but obviously there will be differences of opinion, as we had to grant when for instance the then Army Commander made what seemed inappropriate remarks about the status of minorities and about politicians in Tamil Nadu. He was entitled to his views, but they should not have been confused with the views of the government.
I should note that my beliefs were vindicated absolutely by Sarath Fonseka's letter of resignation, in which he berated the President for not having increased the size of the army, and for having released the Displaced too early. The policy of government on both these counts was admirable, and those who flocked to the Fonseka banner during the 2010 election completely ignored all this.
Though Mr Fonseka may hold and express his views as an individual, I should note that control of squads engaging in illicit activities is not acceptable. I do not think those who pretend to think him totally innocent have taken cognizance of the presence with him or armed deserters from the army in the immediate aftermath of the election. That may have some bearing on the allegations in the note I was shown, but I am sure the British High Commission have studied the matter more carefully than I have. Individuals therein may have reached different conclusions, though we must accept as trustingly as they do our official statements, that the UK Government, with Mr Miliband still Foreign Secretary, 'did not favour any candidate in the Presidential Elections in Sri Lanka in 2009'.