You are currently browsing the tag archive for the 'teaching' tag.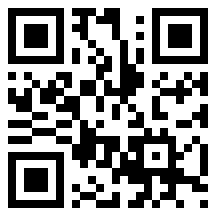 One of the main problems faced by officials involved in the care of children is the lack of precise structures with aims and reporting mechanisms. The task of the NCPA and the Probation Department, whether they are combined or simply work together coherently, involves several dimensions. They must deal with the real needs of children and families instead of being governed by archaic concepts of control. They must understand their responsibility for policy, and ensuring accountability, without dissipating energies on service delivery, which should be left to local officials.
For this purpose they must ensure structured linkages, with other central ministries as well as provincial bodies, and promote multi-disciplinary networking, This requires strong community representation and linkages, withe staff employed on the basis of appropriate skills, with mechanisms for constant training.
The other institution within the Ministry of Child Development is the Children's Secretariat. Currently this concentrates on children under 5, but its responsibilities should be extended to cover all children. Though other government agencies will provide education and health etc, the Secretariat should promote children's rights in the fullest sense, and ensure holistic development. Its officials should liaise with officials at Divisional level to monitor progress and satisfactory delivery of services, and conformity to national standards. They must liaise with officials of the Ministries of Health and Education to develop guidelines for action and appropriate areas for intervention.
Read the rest of this entry »
Keynote address by Prof Rajiva Wijesinha
26 November 2013 – at the National RESC Conference – 2013
On the theme 'Supplementing ELT Through Language Arts & Theater'
I do not tend these days to accept invitations to speak in the fields of Education and English Language Teaching, but I was pleased to accept this one, largely because of the theme of your Conference. I feel in a sense out of touch with the subject, but this has been deliberate, because I must admit to some sadness at the manner in which the Ministry of Education failed to build on the foundation we had laid there for better English Teaching, and for better syllabuses for all subjects, during the years in which I advised on English, and also chaired the Academic Affairs Board of the National Institute of Education.
We had also made plans for better use of the Regional English Support Centres to upgrade English Teacher Training, and provide ready access to degrees that would improve the professional capacities of English teachers. But all this was reversed, largely because of lethargy, and the incapacity to think and plan coherently which has so adversely affected our education system over the years. And in addition there is I fear also continuing suspicion of English, and a determination on the part of decision makers to prevent our rural populations from having access to the language which is the only way of ensuring equity and equality of opportunity in the current age. In short, English continues to be the possession of the privileged, and in particular those in authority who use the language of nationalism to keep the less privileged in check, whilst of course ensuring that their own children have English, and English medium education, and often foreign degrees.
How do we break through this stranglehold? Read the rest of this entry »