You are currently browsing the tag archive for the 'teachers' tag.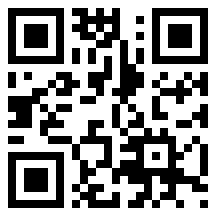 In considering the crisis that has hit our education system so comprehensively in the last few months, I have begun to wonder whether we have not been the victims of our own success. We were doing extremely well with regard to mass education when we got independence 64 years ago, in part because of Kannangara's visionary reforms, but also because he had a high standard to aim at through the private and public schools that were flourishing at the time – thanks to Anglican missionaries, Catholic educationists, and determined Buddhist and Hindu and Muslim social visionaries led by Colonel Olcott.
So we rested on our laurels, and thought the percentages in the education system, and our literacy rates, fantastic, and particularly so with regard to girls. We were far ahead of not only other South Asian countries in this regard, but of most Asian countries too. And though many have overtaken us, and the others are catching up, we still feel complacent.
The effect our initial success may have had came home to me when, in Islamabad recently, I was given a presentation on the system they have developed by the Pakistan Army Public Schools & Colleges Secretariat. They started by telling me that the army had decided to set up schools way back in the seventies because, in may areas in which they had stations, there were no good schools. Indeed in some areas there were no schools at all.
Read the rest of this entry »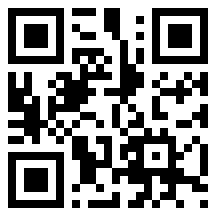 A friend from England who was visiting recently was surprised when someone of the same age, with a son doing O/Levels, just as her daughter is, was not deeply concerned about what the youngster would do next. I thought her concern excessive, until it struck me that Sri Lankans living in Colombo are as concerned as she is about the educational prospects of their children. It is the rural folk who think less about the matter.
Obviously this is not because they are less concerned about what their children will do. Rather, it is because there is no point in thinking. In the vast majority of rural areas, there are simply no alternatives for the children. They have to go through the school system for what it is worth, many of them without opportunity to do well in Maths or Science, so that they would have options as to careers.
So they strive desperately to do well in their O/Levels, with the sole aim of going through to the next step on the ladder, which is A/Levels. Here life is even more competitive, and they strive even harder, with hours spent travelling to and from tuition classes where such are available (and sometimes whole days over the weekend spent in those classes) to qualify for university.
Read the rest of this entry »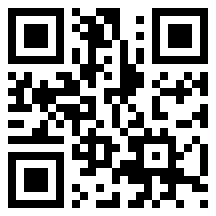 The topic of education comes up at almost all Reconciliation Committee meetings at Divisional Secretariat level. I wondered whether this was because I am still thought of as an Educationist, but I suspect those who come to these meetings have no idea about my range of experience at all levels, and talk about education simply because they see a good education as vital for their children.
They are absolutely right, and the dedication of the many educationists who established excellent schools in many parts of Sri Lanka in the 19th century, the recognition by Buddhist and Hindu and Muslim social activists that they had to start their own schools, and then the comprehensive scheme developed by C W W Kannangara, did much to ensure social mobility for all segments of society.
Sadly, when the commitment of both state and the private non-profit sector to supply a good education turned into the establishment of a state monopoly, a rot set in. The state simply could not supply enough, and maintain high quality, so we now have the ludicrous situation of additional supply being provided by international schools and by tutories. Unfortunately our doctrinaire statists object to the former, and allow the latter full rein, even though they disrupt the school system even more destructively, given that many school teachers give tuition and expect their students to come to their classes to get what is not given in school.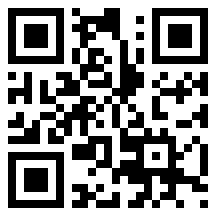 I have been deeply upset in recent months, at meetings of Divisional Secretariat Reconciliation Committee meetings in the North, at the continuing failure to address the problem of teacher shortages in key subjects. While there is heartening appreciation of the rebuilding of schools, at much better levels than ever before, I am constantly told that there are insufficient teachers for English and Maths and Science. Of course I know this is a problem elsewhere in the country too, but that is no excuse. Given that it is those in rural communities who suffer most, I can only hope that those concerned with basic rights will at some stage institute legal action to ensure equity in education, and force government to look at alternative systems of teacher training and teacher supply, instead of sticking with the statist centralized model that has so signally failed for so long.
Significantly, I am rarely told about shortages of teachers for computing, but this does not mean that they are available. This was brought home to me graphically when I was discussing plans for use of some of my decentralized budget for education in Rideegama in Kurunagala. While I have over the last few years used part of the budget in the North, for entrepreneurship training for former combatants and this year for Vocational Training in Mullaitivu, and the rest in Ratnapura, where we concentrated on school education and English, I thought I should also do more further afield, given that the Liberal Party has a couple of Pradeshiya Sabha members in Rideegama.
I had wanted to do English classes, and these will now be conducted in three GN divisions, through the Sabaragamuwa English Language Teaching Department, which had done the teacher training in Sabaragamuwa. But to my surprise I was also asked for computer training, in particular for Ordinary Level students, since there are hardly any computer teachers in the schools in the area.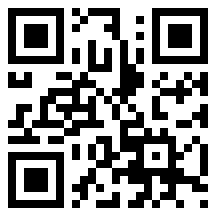 I make no apologies for returning yet again to the question of language rights. As I noted after my last visit to the North, for a series of Divisional Secretariat Reconciliation meetings, this remains one of the principal bones of contention in the Jaffna District. But it need not be, because the principles we should all be acting on are now clear, following the inclusion of Tamil as an official language in the constitutional reforms of 1987, and the fleshing out of those principles in the last couple of decades.
First, under President Kumaratunga, there were more inclusive language learning policies in schools in the nineties and then, most importantly, under this government, Minister D E W Gunasekara introduced language norms for public servants. I was not sure how well this was working so, at the previous meeting of the Parliamentary Consultative Committee on National Languages, I asked for a report on pass rates. We got this at the February meeting – or rather I did, and I had to point out that questions I raised were asked for the general benefit, not my own, so information should be shared with all my colleagues on the Committee.
I can see this might seem a waste of paper, since almost never do more than a quarter of the 31 members meant to be on the Committee attend, and many of those who do are concerned only with individual problems; but the principle was affirmed, and the Minister will now ensure that information is shared with at least all those who do attend. This is important, for this is something we should all be concerned with, as legislators and contributors to national policy.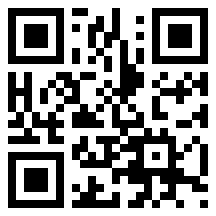 After some depression about not achieving very much with regard to either Reconciliation, or the Human Rights Action Plan, I was heartened by several factors last week. In the four Divisional Secretariat meetings I attended in the Wanni, it was clear that things were improving all the time. Several problems were brought to my attention, but these were largely practical problems, similar to those prevalent in other parts of the country. The impact of inclement weather on agriculture, the need for better roads for rural connectivity, and for better electricity connections, shortages of teachers for essential subjects, are national problems, not consequences of the conflict.
Of course much more needs to be done for the people of the Wanni, given what they suffered, and for the first time I felt sad that I cannot contribute more to education, since the Ministry as it now stands is incapable of increasing teacher supply or ensuring better distribution. But, with regard to the other matters, there is much appreciation of progress with regard to roads and electricity, and also understanding that government paved the way through its support for agriculture for abundant harvests in the last few years, even though this year floods have caused problems.
I should note here the appreciation amongst officials and community organizations of the Japanese Peace Project, which has done much for small scale irrigation works in the last few years. A meeting at the Japanese Embassy later in the week confirmed my view of the intelligence and sympathy of their approach. Equally the Indian Housing Project has generated much confidence that things are getting better, though government must do more to publicize both that and the other large scale housing support provided by the military and other agencies, in particular the Swiss, who also work relatively quietly.
Text of a Lecture given to the Masters Course at the Kotelawala Defence University
June 15th 2013
Ethnicity and Religion are perhaps the most obvious elements through which people distinguish themselves from each other. They are not the only ones, and sometimes elements such as caste and class become even more important in the emergence of reasons to limit association with others.
Fortunately we in Sri Lanka do not have too much experience of this, though we should constantly be aware that the phenomenon exists, and needs to be guarded against. What we do have, which keeps people apart even where there is the utmost goodwill, is barriers created by language. Sri Lanka is perhaps the only country in the world where those who have school leaving qualifications are not required to know a second language. The result is that many of our people are trapped in a monolingualism that stops them communicating, and hence associating, with others.
It was language that first led to the ethnic tensions that later erupted in terrorist activities. At the same time we should not forget that the only major crisis government faced between the communal violence of 1958 and its re-emergence 19 years later was because of caste and class resentments. The JVP insurrection of 1971 was about many youngsters who shared religion and ethnicity and language with those in power feeling that only violent revolution would resolve their problems. And though the JVP violence of the late eighties had wider political reasons, the areas in which the movement was strongest suggest continuing perceptions of caste and class discrimination.
To return to the language problems, they arose because Tamils felt that they had been reduced to second class status when Sinhala was made the only official language, through an Act that simply asserted this, without making clear how it was to be implemented in practice. That would have required explaining how those who did not know Sinhala would function, and clearly those who drafted the Act did not expect that it meant that those who did not know Sinhala would be rendered dysfunctional. But their carelessness and their callousness meant that nothing was spelled out, and the result was that an obviously unfair measure led to – and was used for the purpose of exacerbating – ethnic tensions.
At a regional consultation last week on educational assistance, I was immensely struck by the assertion of one participant that programmes should aim at 'making the classroom more joyful'. Sadly, that is not seen by many educational administrators or trainers as important. The result is that teachers do not focus on this sufficiently, even though doing this would also help to make teaching an enjoyable vocation for practitioners, and not just a job.
I was the more conscious of this for recently I read a critique of a description I had written some time back of members of the Hela school who had made learning at S. Thomas' such a joy. Arisen Ahubudu for Sinhala, and his great friends Mr Coperahewa and Jinadasa for Art and Science respectively, had hugely enjoyed their work, and we had hugely enjoyed both their teaching and the performances in which they engaged. In the process we had also learned a lot. Perhaps I had not made this clear, but I had the impression that the critique was based on the assumption, not uncommon in Sri Lanka, that I had been rude in describing the additional input of these memorable masters.
The absence of such teachers in many schools, or the failure to encourage them to use their social gifts effectively, is perhaps what leads to a situation in which 'school-based education is often perceived as irrelevant', as the position paper for the consultation put it. Of course there are other factors, such as the tuition culture which seems almost sanctified now, and the fact that many teachers in schools give tuition and expect their own pupils to attend their classes. But underlying this is the assumption that education is a top down process, and not a partnership, in which teachers and students work together towards a common goal.
That word was a key element in the discussion we had. The organization that had brought us together has innovative vocational training programmes in Sri Lanka and India and Nepal, which ensures multiple ownership of its activities. On the job internships are an essential part of the training, and we were privileged to meet four products of their programmes, 3 urban Muslim girls and 1 boy from a rural background, who were all now gainfully employed – two beauticians, one tailor and one in the retail trade, for which it is now increasingly being realized, training in soft skills and in particular customer relations is essential. Incidentally, in a context in which businesses are finding rapid turnovers in staff in some areas in the North, it would make much sense to introduce this type of training programme that develops appropriate attitudes as well as skills. Read the rest of this entry »
(This was not delivered and I was told instead that I was expected to speak on Resettlement and on External Affairs. I had however prepared a text, which seems even more relevant now that the 'Educational Policies and Proposals for General Education in Sri Lanka', based on what was presented to the Special Parliament Advisory Committee on Education, has been circulated again for comment)
Rajiva Wijesinha
It is not accidental, Mr Speaker, that, following immediately on the items that come directly under His Excellency the President, we move today to the subject of Education. It is perhaps with regard to Education that the Budget Speech of His Excellency introduced the most important innovations in the programme of the government this year, and I am grateful for this opportunity to speak in their favour.
One of the more balanced, if trenchant, critics of the economic policies of this government has mentioned that, while infrastructure development has been impressive, we have not kept pace as regards human resource development. That is vital, if the essentially liberal programme of this government is to be successful. Whilst ensuring that the private sector remains as the engine of growth, and develops its potential, it is also important to ensure that social justice is promoted. For this purpose we must devote more attention to equality of opportunity. A comprehensive human resources development programme is therefore essential, with stress on ensuring equitable provision nationwide.
I think it has been recognized even by critics of the government, Mr Speaker, that it was an inspired decision of the President to create a Ministry of Economic Development, and entrust it to someone with no previous Parliamentary experience, but with a track record of proven practical capacity, as the swift programme of Resettlement in the East and then the North made clear. An Executive Presidency demands technocrats at the helm in areas of urgent concern. Though we suffer from a preposterous constitution, the only one in the world that confuses an Executive Presidential system with the Westminster model of government that abandons even any pretence of the separation of powers, the institution of a Ministry devoted to development has achieved wonders. This was because of the concentration it permitted on results, without the need to work also on parochial political concerns in a particular area.
I had hoped something of the sort would happen with regard to Human Resource Development too, when a Senior Minister of proven competence was assigned responsibility for that subject. Sadly, the capacity to ensure coherent action is not possible with the current administrative structures we have. However the development of a policy document in this regard will I hope lead to more effective action, without the delays and uncertainties that stood in the way, for instance, of rapid implementation of the reforms the Minister of Higher Education so bravely put forward. The failure over several months of the Legal Draughtsman's Department to finalize the Act that was proposed may yet prove the biggest drawback to the programme of development in which this government has otherwise been so successful.