You are currently browsing the tag archive for the 'teacher shortages' tag.
Sri
Lanka has every reason to be proud of its record on education, in comparison with those of other countries in the region. But we should also remember that we had a similar leading position many years ago, and others are catching up. Indeed other countries in Asia have forged ahead, so we really need to stop making comparisons with those who started off far behind us, and should indeed concentrate on making things better for all our children.
For the fact is, educational disparities are still excessive. Another problem is that our children are not getting the type of education needed in the modern world. And we have done little about ensuring acquisition of the soft skills essential for productive – and lucrative – employment.
Unfortunately those who make decisions on education now do not take these problems seriously. The manner in which education reform has been delayed indicates that those in charge of the system have no interest in change. This has been the case for most of the last three quarters of a century, following the seminal changes made by CWW Kannangara when he was Minister of Education, and make equity and quality and variety his watchwords. Though there have been some exceptions, notably when Premadasa Udagama and EL Wijemanne and Tara de Mel were Secretaries to the Ministry, given the self-satisfaction of most of those in authority, even their contributions were limited.
I saw ample evidence of the lethargy in the system when I was finally sent statistics with regard to teacher availability in the poorer Districts of the Northern Province. At first glance the situation seemed acceptable, but this was because statistics are collated on the basis of Educational Zones. These often combine urban and rural areas, so that it looks like there are sufficient teachers in place. In reality however teachers are concentrated in urban areas, and it is only when one checks on teacher availability in individual schools, or in Educational Divisions, as I do during Reconciliation Meetings at Divisional Secretariats that one realizes how deprived the poorer areas are.
It has been recommended by the Parliamentary Committee on Education, which has now been discussing reforms for over four years, that Zones be abolished, and Divisions treated as the unit of significance, but nothing has been done about this.
Another problem is the appalling paucity of teachers at Primary level. The teaching of English suffers worst perhaps in this regard, and this means that the victims of this have no hope at all of learning English. Given the manner in which syllabuses are constructed and implemented, the poorer children, who generally have no foundation, have no hope of getting one, let alone building on it. Though we tried when I chaired the Academic Affairs Board of the National Institute of Education to introduce remedial activity into the curriculum, this initiative was stopped in its tracks by the so-called professional educationists who took over after my term was cut short for political reasons.
But in any case that is not the solution, and we should be doing more to strengthen the training and deployment of primary teachers. But given that the Ministry has failed to solve this problem for decades, it is not likely that it has any hope of improving things on its own. However the idea of developing partnerships with private institutions, or even with Provincial Ministries, to increase supply is anathema to those who have enjoyed their debilitating monopoly for so long.
The same goes with regard to another eminently sensible initiative the Ministry has recently started. I refer to the establishment of a Technical Stream in schools, in recognition of the need to train students for the world of work that many of them could satisfactorily enter. Unfortunately this initiative is confined to a very few schools, and even in some of these there are not enough teachers. Unfortunately it has not struck the Ministry that it should also simultaneously instituted mechanisms to develop teacher supply. Read the rest of this entry »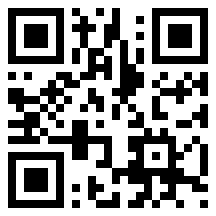 In a week of much depressing news, perhaps the most depressing was that presented under what seemed intended to be a triumphant headline. The headline read 'President resolves Uswewa Junior School teacher shortage', and the story was about how the President took steps to fill teacher vacancies in a Junior School in the Hambantota District.
Children from that school had been at Temple Trees, and one enterprising student had complained that there were no teachers for English or Science subjects. The President had directed the student to complain to the Southern Province Minister of Education and then issued orders to the Minister to take immediate steps to fill teacher vacancies in the school.
Assuming that teachers have now gone to the school, and will stay there, we should rejoice at the news. Any step to improve the education provided to children anywhere is a positive measure. But it is clearly completely unacceptable that there should be teacher shortages that can be resolved only if a child happens to be at Temple Trees and complains to the President.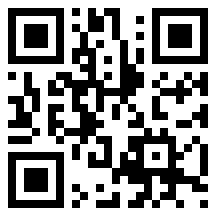 At the meeting last week of the Mutur Divisional Reconciliation Committee meeting, the Chairman of the Mediation Board reminded me of a suggestion made by the school principals I met during my last visit to Mutur. This was in 2008, while the conflict in the North still raged, but the East was limping back to normality.
The principals were from a Muslim school, a small Tamil school and a very small Sinhala school, all of which suffered from teacher shortages. They asked with one voice why they could not have a single English medium school.  Not only would that bring the children of a very fractured area together, it would give them all chances of a better future.
I pointed this out in a letter to the Ministry. I went further and indicated how it would help government by reducing costs, since far fewer teachers would be needed for one school than for three, each with few students. The teacher shortages endemic in a distant place like Mutur could also thus be reduced, with less headache for education officials who would have to fill up fewer cadres.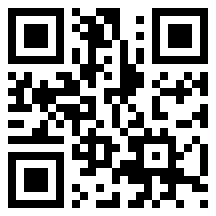 The topic of education comes up at almost all Reconciliation Committee meetings at Divisional Secretariat level. I wondered whether this was because I am still thought of as an Educationist, but I suspect those who come to these meetings have no idea about my range of experience at all levels, and talk about education simply because they see a good education as vital for their children.
They are absolutely right, and the dedication of the many educationists who established excellent schools in many parts of Sri Lanka in the 19th century, the recognition by Buddhist and Hindu and Muslim social activists that they had to start their own schools, and then the comprehensive scheme developed by C W W Kannangara, did much to ensure social mobility for all segments of society.
Sadly, when the commitment of both state and the private non-profit sector to supply a good education turned into the establishment of a state monopoly, a rot set in. The state simply could not supply enough, and maintain high quality, so we now have the ludicrous situation of additional supply being provided by international schools and by tutories. Unfortunately our doctrinaire statists object to the former, and allow the latter full rein, even though they disrupt the school system even more destructively, given that many school teachers give tuition and expect their students to come to their classes to get what is not given in school.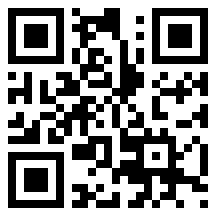 I have been deeply upset in recent months, at meetings of Divisional Secretariat Reconciliation Committee meetings in the North, at the continuing failure to address the problem of teacher shortages in key subjects. While there is heartening appreciation of the rebuilding of schools, at much better levels than ever before, I am constantly told that there are insufficient teachers for English and Maths and Science. Of course I know this is a problem elsewhere in the country too, but that is no excuse. Given that it is those in rural communities who suffer most, I can only hope that those concerned with basic rights will at some stage institute legal action to ensure equity in education, and force government to look at alternative systems of teacher training and teacher supply, instead of sticking with the statist centralized model that has so signally failed for so long.
Significantly, I am rarely told about shortages of teachers for computing, but this does not mean that they are available. This was brought home to me graphically when I was discussing plans for use of some of my decentralized budget for education in Rideegama in Kurunagala. While I have over the last few years used part of the budget in the North, for entrepreneurship training for former combatants and this year for Vocational Training in Mullaitivu, and the rest in Ratnapura, where we concentrated on school education and English, I thought I should also do more further afield, given that the Liberal Party has a couple of Pradeshiya Sabha members in Rideegama.
I had wanted to do English classes, and these will now be conducted in three GN divisions, through the Sabaragamuwa English Language Teaching Department, which had done the teacher training in Sabaragamuwa. But to my surprise I was also asked for computer training, in particular for Ordinary Level students, since there are hardly any computer teachers in the schools in the area.