You are currently browsing the tag archive for the 'Tamil' tag.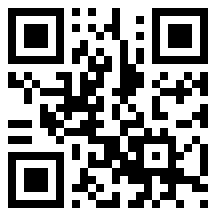 I was deeply touched last week, at the Reconciliation Committee meeting in Manthai East, when Father James Pathinather expressed appreciation of a position I had put forward, and said that it had required courage. I also felt very humble, for nothing I had done could come close to the courage he himself had displayed, in April 2009, when he tried to protect LTTE combatants who had sought shelter in the Valayanamadam Church.
He had been attacked for his pains by the Tigers. After he was gravely injured, and evacuated from the War Zone in one of the regular rescue missions we facilitated for the ICRC, the LTTE drove off those who had sought to escape from them by taking shelter in the Church. Many of those forced again into combat are doubtless among the few thousands who then disappeared.
The courage of those like Father James, who sought to stand up to the LTTE when it was at its most ruthless, should be celebrated by the Sri Lankan State. But we have completely ignored these heroes, who had an even tougher time than our soldiers who had to fight virtually with one hand tied behind their backs, given the use the LTTE was making of the human shields it had dragooned into Mullivaikkal. Those soldiers had at least the comfort of comradeship, whereas those who stood up against the LTTE inside the No-Fire Zone were isolated, and subject to enormous pressures as well as brutality of the sort Father James experienced.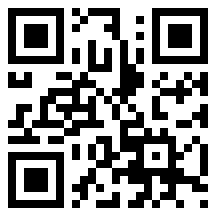 I make no apologies for returning yet again to the question of language rights. As I noted after my last visit to the North, for a series of Divisional Secretariat Reconciliation meetings, this remains one of the principal bones of contention in the Jaffna District. But it need not be, because the principles we should all be acting on are now clear, following the inclusion of Tamil as an official language in the constitutional reforms of 1987, and the fleshing out of those principles in the last couple of decades.
First, under President Kumaratunga, there were more inclusive language learning policies in schools in the nineties and then, most importantly, under this government, Minister D E W Gunasekara introduced language norms for public servants. I was not sure how well this was working so, at the previous meeting of the Parliamentary Consultative Committee on National Languages, I asked for a report on pass rates. We got this at the February meeting – or rather I did, and I had to point out that questions I raised were asked for the general benefit, not my own, so information should be shared with all my colleagues on the Committee.
I can see this might seem a waste of paper, since almost never do more than a quarter of the 31 members meant to be on the Committee attend, and many of those who do are concerned only with individual problems; but the principle was affirmed, and the Minister will now ensure that information is shared with at least all those who do attend. This is important, for this is something we should all be concerned with, as legislators and contributors to national policy.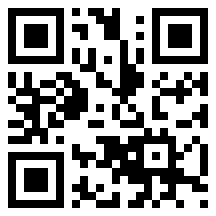 Reconciliation and the role of India
Presentation by Prof Rajiva Wijesinha, MP
At the Observatory Research Foundation
Delhi, December 13th 2013
I must admit to being deeply worried about the current state of relations between India and Sri Lanka. I contrast this with the excellent situation that obtained in 2009, when India was the chief component of the protective barrier against efforts to stop us eradicating terrorism from our shores. One might have thought that this was a goal the whole world would have supported, but sadly this is not an ideal world and countries will naturally put their own self interest first. Fortunately, not only did India's interests coincide with our own at that stage, but given the terrible toll terrorism funded by external sources was taking on both our countries, I think it is also true to say that we worked in accordance with the highest moral perspectives.
But the aim we shared then, of eradicating terrorism on our shores, went hand in hand with another commitment, which was the promotion of pluralism in Sri Lanka. This again is a moral goal, but it also has a practical dimension, in that the full incorporation of the Tamil people in the body politic in Sri Lanka would have reduced the potential for future terrorism.
Sadly Sri Lanka has not pursued the Reconciliation process with the commitment it requires. Given its urgency I believe we should try to understand the reasons for this, and try to overcome them. In this process India has a significant role to play.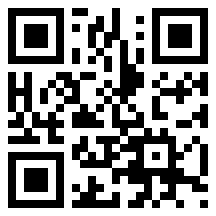 After some depression about not achieving very much with regard to either Reconciliation, or the Human Rights Action Plan, I was heartened by several factors last week. In the four Divisional Secretariat meetings I attended in the Wanni, it was clear that things were improving all the time. Several problems were brought to my attention, but these were largely practical problems, similar to those prevalent in other parts of the country. The impact of inclement weather on agriculture, the need for better roads for rural connectivity, and for better electricity connections, shortages of teachers for essential subjects, are national problems, not consequences of the conflict.
Of course much more needs to be done for the people of the Wanni, given what they suffered, and for the first time I felt sad that I cannot contribute more to education, since the Ministry as it now stands is incapable of increasing teacher supply or ensuring better distribution. But, with regard to the other matters, there is much appreciation of progress with regard to roads and electricity, and also understanding that government paved the way through its support for agriculture for abundant harvests in the last few years, even though this year floods have caused problems.
I should note here the appreciation amongst officials and community organizations of the Japanese Peace Project, which has done much for small scale irrigation works in the last few years. A meeting at the Japanese Embassy later in the week confirmed my view of the intelligence and sympathy of their approach. Equally the Indian Housing Project has generated much confidence that things are getting better, though government must do more to publicize both that and the other large scale housing support provided by the military and other agencies, in particular the Swiss, who also work relatively quietly.
One of the more worrying aspects of the mess we have got ourselves into recently is the revival of talk of a homeland for the Tamils of Sri Lanka. This involves treating the North and the East as a single unit, a matter that should have died a natural death following both the Supreme Court decision demerging the two provinces as well as the practical demonstration, in successive elections, that the East was a very different entity from the North.
I can however understand the renewed demand for a homeland, given our failure to build on the positive factors above after the conclusion of the war against the Tigers. I was worried then by the TNA continuing to talk about the merger, even though it was argued in their defence that this was simply a bargaining point, and of course they would accept the Province as the principal unit of devolution. Unfortunately, now that we hear more and more frequent references to abolishing the 13th Amendment, it is quite understandable that the TNA and its allies – which are now more formidable than they were two years ago – feel they might as well push the merger more forcefully.
When in 1987 the Liberal Party welcomed the Indo-Lankan Accord, and the introduction of Provincial Councils, we also made it clear that we thought the merger a fatal error, that would destroy the whole idea of devolution. We said this because we believed that devolution was needed on the principal of subsidiarity, which means decisions should be made in any sphere by the smallest unit affected by such decisions. Obviously there should be provision for consultation where others would be affected, and for National Policy to ensure consistency with regard to services available to the people, but the main purpose should be empowerment of people with accountability in units that were readily accessible to them.
Text of a Lecture given to the Masters Course at the Kotelawala Defence University
June 15th 2013
Ethnicity and Religion are perhaps the most obvious elements through which people distinguish themselves from each other. They are not the only ones, and sometimes elements such as caste and class become even more important in the emergence of reasons to limit association with others.
Fortunately we in Sri Lanka do not have too much experience of this, though we should constantly be aware that the phenomenon exists, and needs to be guarded against. What we do have, which keeps people apart even where there is the utmost goodwill, is barriers created by language. Sri Lanka is perhaps the only country in the world where those who have school leaving qualifications are not required to know a second language. The result is that many of our people are trapped in a monolingualism that stops them communicating, and hence associating, with others.
It was language that first led to the ethnic tensions that later erupted in terrorist activities. At the same time we should not forget that the only major crisis government faced between the communal violence of 1958 and its re-emergence 19 years later was because of caste and class resentments. The JVP insurrection of 1971 was about many youngsters who shared religion and ethnicity and language with those in power feeling that only violent revolution would resolve their problems. And though the JVP violence of the late eighties had wider political reasons, the areas in which the movement was strongest suggest continuing perceptions of caste and class discrimination.
To return to the language problems, they arose because Tamils felt that they had been reduced to second class status when Sinhala was made the only official language, through an Act that simply asserted this, without making clear how it was to be implemented in practice. That would have required explaining how those who did not know Sinhala would function, and clearly those who drafted the Act did not expect that it meant that those who did not know Sinhala would be rendered dysfunctional. But their carelessness and their callousness meant that nothing was spelled out, and the result was that an obviously unfair measure led to – and was used for the purpose of exacerbating – ethnic tensions.
Language policy in Sri Lanka has been a total mess for the last century. Unfortunately, most measures taken to remedy the situation created greater problems. The aim of this paper is to provoke debate on what should be done in trying to promote economic development and social cohesion. In that respect I am perhaps luckier than my peers speaking in other sessions, since the second element in my title suggests a clear goal, whereas in other cases we are simply given abstract terms. We need to argue then about what needs to be achieved with regard to identity, education and the arts, and about these there might be disagreement. But about the need for economic development there can be no dispute, just as there can be no dispute about the need for social cohesion, if we are not, all of us, of all communities in the country as a whole, to suffer again the anguish of the last few decades.
What are the problems we face now because of absurd language policies? With regard to social cohesion, first we have a situation where members of different communities cannot in general communicate with each other, because they are straitjacketed in monoligualism. Second, members of minority communities are at a disadvantage when it comes to employment, in particular in the state sector, because they do not know the principal language of administration. Third, springing from both these factors, members of minority communities cannot readily get responses when dealing with the state sector. Fourth, where there are requirements about documentation etc being available in all languages so that all citizens can gain awareness, there are immense difficulties and delays about translation.
All these contribute to slowing up economic development. But there is another factor that is even more destructive with regard to development, namely the difficulties most of our citizens have in dealing with the world at large. This slows business down considerably, not only with regard to discussions private individuals have but also with regard to authorizations necessary from the state sector. In addition, our officials are at a disadvantage in dealing with officials from other countries. We can be exploited, unjust criticisms pass without challenge, deadlines are not met.    Read the rest of this entry »