You are currently browsing the tag archive for the 'Syria' tag.
With nothing much to do, I decided in 2012 that I would travel. The last purely personal target I would like to reach in my life is to have visited a hundred countries, and I realized that the intense work of the previous years had precluded any significant progress in this ambition. I had been to a few countries in the preceding years, including thankfully to Syria before the West set about destroying it, while at the Peace Secretariat and in Parliament. But in 2013 I thought it was time to travel more intensively.
I went to ten new countries in 2013, beginning with Bhutan over our New Year holiday period in April. I had a SAARC Travel Permit in my passport, which meant I did not need a visa. I had been told travel in Bhutan could otherwise be expensive, since tourists were expected to spend quite a high amount every day, but in fact I found the prices quite reasonable in the very comfortable inns at which I stayed.
I went with an Indian friend, and had a programme arranged through a contact of a cousin who did some work with Druk Air. We had an excellent driver, who was quite game to travel all over the country, though he noted that most tourists saw only about half of what we covered in the week we were there.
The Dzongs, monasteries that were also fortresses, were spaced at convenient intervals through the country. We saw half on the way east from Thimpu, to Tashiyangtze, and the other half on the way back. The monks who lived in the Dzongs were delightful and friendly, many of them students who were quite uninhibited in their playtime. Football was a favourite pastime, and I have some lovely photographs too of
youngsters pushing each other in a wheelbarrow. But their serious side was also impressive, wonderful chanting in richly decorated shrine rooms, and occasionally drumbeats that reverberated in the courtyards.
The scenery too was fantastic, snow covered peaks and waterfalls, and yaks in abundance. We would have lunch at small wayside cafes, rather as I used to do with Ena in our meanderings at home. I rather enjoyed the cheese with chili that we had at every meal, but I'm afraid my Indian friend was not so adventurous and preferred chips whenever we could find them. In the evenings we would huddle with our drinks near the fires all the inns provided, though often of a morning I would brave the balconies with my coffee to watch the sun rising over the hills. Read the rest of this entry »
I was privileged last month to attend the Oslo Forum, an annual gathering of those engaged in mediation and conflict resolution. I had been invited, along with Mr Sumanthiran, to debate on whether it was correct to talk to extremists. The concept paper referred in some detail to recent developments in Nigeria and Afghanistan, but we were in fact the only participants in the debate from a country which had recently been in grave danger from extremists. We were able however to benefit during the Forum in general from informed inputs from several delegates from countries now suffering from extremism, such as Nigeria and Syria and Yemen.
Our own debate was chaired by Tim Sebastian, and though it was generally accepted that I came off well, I told him afterwards that I was glad my Hard Talk interview had been not with him, but with Stephen Sackur. Interestingly, that interview still raises hackles amongst those who seem stuck in an extremist agenda, so I presume they are grateful to our government for no longer using the services of anyone who can engage effectively in Hard Talk. In turn I am grateful to the Centre for Humanitarian Dialogue, based in Switzerland, which organizes the Oslo Forum, and more recently to the Australian Broadcasting Corporation, for giving me a forum in which to argue the case for what the Sri Lankan government has achieved. Contrariwise, those now with the mandate to represent us internationally seem busily engaged in undoing that achievement day by day.
But that discussion, grandly termed the Oslo Debate, was only part of a very interesting programme. Amongst the contributors were Kofi Annan and Jimmy Carter, and I felt particularly privileged to talk to the latter, still thoughtfully constructive at the age of almost 90. I look on him as the best President America has had in recent times, perhaps the only idealist of the 20th century apart from Woodrow Wilson – which is perhaps why their tenures ended in what seems failure. Certainly, as I asked him, his signal achievement in putting Human Rights at the centre of American Foreign Policy seems to have been perverted by his successors who have turned using it for strategic purposes into a fine art.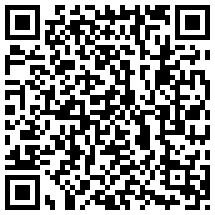 Island 7 April 2011 – http://www.island.lk/index.php?page_cat=article-details&page=article-details&code_title=22621
The current division of the Middle East and North Africa into different countries is largely the result of decisions made by European countries. This indeed goes for Africa as a whole, for the carve up of that continent took place when colonialism was at its height, and there could be no local input with regard to the drawing up of boundaries in the drawing rooms of Europe. The most notable example of this occurred at the Berlin Conference of I think 1888, which handed over the Congo as his personal property to that rapacious old rascal, Leopold of the Belgians. But the process had begun before, and continued well into the 20th century.
By and large however those divisions were almost accidental. It was in the settlement after the First World
War that strategic considerations dominated, with the dismembering of the Turkish Empire. While there were many reasons for that War, not all of them entirely amoral, one principal reason for fighting it to a total finish of the enemy was the urge to destroy the old land empires, the German, the Austrian and the Turkish.
The first two occupied much of Central and Eastern Europe. Given all the rhetoric about freedom, as well as geographical considerations, it would not have done for the victorious European powers, Britain and France, to have carved up those empires for themselves. Instead they created a number of independent states, though these had to be large enough to withstand possible future aggression. Hence the portmanteau nature of Yugoslavia and Czechoslovakia, and the relative size of Poland and Romania.
With different races in a more distant location however empire could reassert itself. Thus, contrary to the promises extended to the Arabs by Lawrence of Arabia and his ilk in the main theatre of action against the Turks, there was no question of independence for the Arabs. Total subjugation would however have been impossible, given the propaganda that had been encouraged, and so various mechanisms were devised to make control less obvious. There were Mandates which meant direct control, and Protectorates, which meant effective control, though there was a titular ruler with absolute monarchical powers, subject only to direction by the local representatives of His Imperial Majesty in London. Read the rest of this entry »