You are currently browsing the tag archive for the 'Syria' tag.
Another mark of increasing age, though I suppose I should be pleased at this one, was a request to deliver a memorial lecture. The topic given to me was 'The March of Folly', which led me to look up the origin of the phrase. I knew it was the title of a book by the popular American historian Barbara Tuchman, but I had thought this was the one she wrote about the beginnings of the First World War, chronicling the headlong rush into a war that could have been avoided, and which destroyed the world its perpetrators thought to perpetuate.
In fact 'The March of Folly' is a later book, based on the idea that folly is the pursuit by governments of policies contrary to their own interests. Tuchman deals with four examples of this, beginning with the decision of the Trojans to take into their city the horse left on the beach by the Greeks who had pretended to abandon their attempt to conquer Troy. She goes on to discuss the policies of the Popes who precipitated the Reformation, and then the British blunders that led to the independence of the United States. Finally, and at length, she deals with the American disaster in Vietnam.
All very interesting subjects, and I should now read the book. But it gave me a focus for this new series, which will look at recent political history in the context of folly in the Tuchman sense. I will not confine myself to governments alone, since the whole picture demands looking also at what others in the political arena engage in. And the series will be different from the lecture, which will have to be tightly focused. But these articles will I hope provide some food for thought, and with luck some changes in approach – assuming, that is, that those who decide, and those who influence decision making, both read and think.
I will begin however in an area where obviously I cannot hope for influence, since I shall talk about the folly of the West in persecuting us for achieving what it pretends it desires, namely the eradication of terrorism. But from the Sri Lankan perspective it is essential to consider this too, for the mess the current government is in springs largely from its unthinking acceptance of Western mythology. Some in the government, and even perhaps the Prime Minister, have begun to realize how badly they blundered way back in 2015, but he has no idea how to reverse gear effectively, and he certainly cannot even begin to do this while Mangala Samaraweera continues to run foreign affairs and bleat helplessly in Geneva. Read the rest of this entry »
In the month after my extended 60th birthday celebrations, I travelled extensively. This was not however to any new countries, so I remained stuck on 89 for a few months more. But I was able to get to fascinating places in countries I had been to previously.
In India this was to the North East, which had until a few years previously been forbidden territory except with a special permit. But by now things had settled down in a few of states that had been created out of the original Assam Province.
I was invited there by the Centre for Regional and Industrial Development, which was based in Chandigarh, but had been working for some time in this relatively neglected region. Given the special circumstances of our own North East region, it was quite interesting to work on a paper on 'Sri Lanka's North East, and the need to promote integration whilst preserving local identities' for the Conference to which I was asked. Before delivering the paper I was able to register some  similarities in our situations and work these into what I said.
The conference was held in Shillong, which had been the capital of Assam but was now part of Meghalaya, which had been created in 1972. It did not have a proper airport however, so we flew to Gauhati, the capital of Assam, and then drove for several hours to get to the University in Meghalaya, where the conference was held. The roads were not very good, which renewed my appreciation of what the Rajapksa government had done in building up connectivity so swiftly after the conflict. Had it only applied similar energy and commitment to human resource development, we would not have suffered continuing tension, but I suppose that lacuna is a function of our general neglect of an area which it is not profitable to work in.
An unexpected bonus of Shillong having been the original capital of the area in British times was the grandeur of the residence of the Governor, where we were hosted to dinner. This had been the home of the British resident, and the splendor of the reception rooms, with lovely wooden paneling, was still preserved.
The university staff were extremely helpful about arranging a car for me to hire to travel, after the conference had ended, to Cherrapunjee, which has claims to being the wettest place in India. The drive there was wonderful, with detours to spectacular waterfalls and also shrines in caves, including a beautifully formed stalagmite, which had naturally to do duty too as a Shiva lingam.
Cherrapunjee lived up to its reputation while I was there, with torrential rains all night. But before that I had enjoyed a fantastic sunset over the hills, at the isolated resort for which the university had arranged a special price. And the next day I had a memorable excursion deep into the forest, to see what are termed root bridges, tangles of massive thick roots joined together by the tribes who inhabit the area, to form bridges which are immensely strong and can take dozens across them at a time. Read the rest of this entry »
With Lakmahal slowly folding up as it were, and the country in decline, my principal solace in 2014 was travel. Asia and Europe I knew well, and I had been to enough of South America to feel I had seen enough of it for the moment. The Middle East too I had seen a fair amount of, Iran in 2008 and Syria and 2009, and then the Lebanon in 2012, Sidon and Tyre and Baalbek in the depths of winter.
Africa seemed to me the great hole in my travels, and I thought this was the year I should see more of that continent. I had been to Morocco and Egypt in my travels round the world on the Semester at Sea programme, and I had been back to Morocco for a Liberal International event, going on that occasion down towards the desert. And I had had a blissful few days in Luxor, redolent with the sensuality described in ostensibly staid accounts of the adventures of English ladies there in the nineteenth century. I had been also to Aswan on that trip (though there was a sandstorm that prevented me getting to Abu Simbel), and marveled at the reach of Hellenic civilization, at the exquisite temples on the banks of the Nile. It was also exciting to see the Aswan Dam, which had been an iconic construction in my youth, along with the records of British scientific observation on Aswan Island.
But Black Africa I had not seen at all, except for a few days in Senegal in 2003, again for a meeting of Liberal International. I had been struck then by the beauty of its people and the splendor of its coast, neither of which had I associated previously with Africa. But I had not stayed long enough to see much, and so a determined effort seemed in order in 2014 with little else to do. Fortunately there were excellent officers at our High Commission in Delhi and the High Commissioners in turn, Prasad Kariyawasam and the erudite Sudharshan Seneviratne and more recently Esala Weerakoon, allowed their remarkably efficient consular officer to get me the necessary visas.
On these journeys I took Kithsiri, because I was slightly worried about the difficulties of internal travel, and indeed the hotels, since I neither wanted to, nor could afford to, stay in expensive ones. He had been a great travelling companion before, in places about which I had not felt entirely at ease, Iran and Syria and Lebanon, and then Tunisia the year before. Though much younger, he was not quite as energetic as I was, and sometimes sat in the shade when I explored the more interesting backwaters. But in all fairness I was sometimes too concerned to see everything the guidebooks mentioned, and I could see his point in feeling that one set of foundations of houses in an archaeological complex was much like another. Read the rest of this entry »
With nothing much to do, I decided in 2012 that I would travel. The last purely personal target I would like to reach in my life is to have visited a hundred countries, and I realized that the intense work of the previous years had precluded any significant progress in this ambition. I had been to a few countries in the preceding years, including thankfully to Syria before the West set about destroying it, while at the Peace Secretariat and in Parliament. But in 2013 I thought it was time to travel more intensively.
I went to ten new countries in 2013, beginning with Bhutan over our New Year holiday period in April. I had a SAARC Travel Permit in my passport, which meant I did not need a visa. I had been told travel in Bhutan could otherwise be expensive, since tourists were expected to spend quite a high amount every day, but in fact I found the prices quite reasonable in the very comfortable inns at which I stayed.
I went with an Indian friend, and had a programme arranged through a contact of a cousin who did some work with Druk Air. We had an excellent driver, who was quite game to travel all over the country, though he noted that most tourists saw only about half of what we covered in the week we were there.
The Dzongs, monasteries that were also fortresses, were spaced at convenient intervals through the country. We saw half on the way east from Thimpu, to Tashiyangtze, and the other half on the way back. The monks who lived in the Dzongs were delightful and friendly, many of them students who were quite uninhibited in their playtime. Football was a favourite pastime, and I have some lovely photographs too of
youngsters pushing each other in a wheelbarrow. But their serious side was also impressive, wonderful chanting in richly decorated shrine rooms, and occasionally drumbeats that reverberated in the courtyards.
The scenery too was fantastic, snow covered peaks and waterfalls, and yaks in abundance. We would have lunch at small wayside cafes, rather as I used to do with Ena in our meanderings at home. I rather enjoyed the cheese with chili that we had at every meal, but I'm afraid my Indian friend was not so adventurous and preferred chips whenever we could find them. In the evenings we would huddle with our drinks near the fires all the inns provided, though often of a morning I would brave the balconies with my coffee to watch the sun rising over the hills. Read the rest of this entry »
I was privileged last month to attend the Oslo Forum, an annual gathering of those engaged in mediation and conflict resolution. I had been invited, along with Mr Sumanthiran, to debate on whether it was correct to talk to extremists. The concept paper referred in some detail to recent developments in Nigeria and Afghanistan, but we were in fact the only participants in the debate from a country which had recently been in grave danger from extremists. We were able however to benefit during the Forum in general from informed inputs from several delegates from countries now suffering from extremism, such as Nigeria and Syria and Yemen.
Our own debate was chaired by Tim Sebastian, and though it was generally accepted that I came off well, I told him afterwards that I was glad my Hard Talk interview had been not with him, but with Stephen Sackur. Interestingly, that interview still raises hackles amongst those who seem stuck in an extremist agenda, so I presume they are grateful to our government for no longer using the services of anyone who can engage effectively in Hard Talk. In turn I am grateful to the Centre for Humanitarian Dialogue, based in Switzerland, which organizes the Oslo Forum, and more recently to the Australian Broadcasting Corporation, for giving me a forum in which to argue the case for what the Sri Lankan government has achieved. Contrariwise, those now with the mandate to represent us internationally seem busily engaged in undoing that achievement day by day.
But that discussion, grandly termed the Oslo Debate, was only part of a very interesting programme. Amongst the contributors were Kofi Annan and Jimmy Carter, and I felt particularly privileged to talk to the latter, still thoughtfully constructive at the age of almost 90. I look on him as the best President America has had in recent times, perhaps the only idealist of the 20th century apart from Woodrow Wilson – which is perhaps why their tenures ended in what seems failure. Certainly, as I asked him, his signal achievement in putting Human Rights at the centre of American Foreign Policy seems to have been perverted by his successors who have turned using it for strategic purposes into a fine art.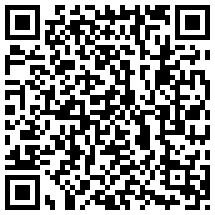 Island 7 April 2011 – http://www.island.lk/index.php?page_cat=article-details&page=article-details&code_title=22621
The current division of the Middle East and North Africa into different countries is largely the result of decisions made by European countries. This indeed goes for Africa as a whole, for the carve up of that continent took place when colonialism was at its height, and there could be no local input with regard to the drawing up of boundaries in the drawing rooms of Europe. The most notable example of this occurred at the Berlin Conference of I think 1888, which handed over the Congo as his personal property to that rapacious old rascal, Leopold of the Belgians. But the process had begun before, and continued well into the 20th century.
By and large however those divisions were almost accidental. It was in the settlement after the First World
War that strategic considerations dominated, with the dismembering of the Turkish Empire. While there were many reasons for that War, not all of them entirely amoral, one principal reason for fighting it to a total finish of the enemy was the urge to destroy the old land empires, the German, the Austrian and the Turkish.
The first two occupied much of Central and Eastern Europe. Given all the rhetoric about freedom, as well as geographical considerations, it would not have done for the victorious European powers, Britain and France, to have carved up those empires for themselves. Instead they created a number of independent states, though these had to be large enough to withstand possible future aggression. Hence the portmanteau nature of Yugoslavia and Czechoslovakia, and the relative size of Poland and Romania.
With different races in a more distant location however empire could reassert itself. Thus, contrary to the promises extended to the Arabs by Lawrence of Arabia and his ilk in the main theatre of action against the Turks, there was no question of independence for the Arabs. Total subjugation would however have been impossible, given the propaganda that had been encouraged, and so various mechanisms were devised to make control less obvious. There were Mandates which meant direct control, and Protectorates, which meant effective control, though there was a titular ruler with absolute monarchical powers, subject only to direction by the local representatives of His Imperial Majesty in London. Read the rest of this entry »