You are currently browsing the tag archive for the 'Sushma Swaraj' tag.
I had intended, in what was to be the last article in this series, to look at the question of external security, and how to work towards bipartisan consensus in the conduct of international relations, so that the nation as a whole is strengthened. At present, on the contrary, we seem, while pursuing partisan political agendas, to allow ourselves to become the playthings of other countries.
Instead of that however, in what will be the last article in this series, I will look at what seems an even more vital issue in the context of the events of last week, namely the question of internal party democracy. That question has been raised by others too previously, but the dismissal by the President of two party secretaries off his own bat has highlighted the problem of intra-party decision making.
Those who defend the actions of the President claim that he was under great pressure, both political and emotional, but even they feel that the actions took away from the great reputation for decency that he had established. And in the long run, given the way the results worked out, it has taken away from what would have been his stature in presiding over a national government. It is still not too late to develop a national consensus, but everyone will have to work all the harder for this purpose if we are to avoid confrontational oppositioning.
Many who supported Maithripala Sirisena during the last presidential campaign felt that handling of foreign relations by the previous government had been inept. In particular, it seemed that relations with India had deteriorated, sadly so given how solidly India had supported us during our war against terror. Though the then president seemed positive about India, those around him seemed to sidestep any commitments he made, while there was clear evidence of an active effort to destabilize relations.
This happened when he was almost persuaded to cancel a meeting with the leader of an Indian parliamentary delegation, Sushma Swaraj, now India's foreign minister. That disaster was averted but the anti-indian lobby in the foreign ministry managed in the media to blame India for the debacle that had occurred in Geneva. A resolution critical of Sri Lanka, introduced by the West, had passed, with India voting in favour. But we were told that we should now go back to our traditional foreign policy of friendship with the West, since others were unreliable.
This policy was not at all traditional and only dates back to the aberrations of the eighties, when then president J.R. Jayewardene became an enthusiastic Cold Warrior and thought his alliance with the West was secure enough to withstand Indian displeasure. He even tried to invoke the 1947 Defence Treaty with Britain – and I am told Mrs Thatcher, whom he supported over the Falklands, was inclined to agree – but the British Foreign Office refused.
Read the rest of this entry »
Text of a presentation by Prof Rajiva Wijesinha
At the Maulana Abul Kalam Azad Institute of Asian Studies, Kolkata
At an international seminar held on November 6th and 7th 2014 on
An Appraisal of India's Neighbourhood Policy: Way Forward
In the period leading up to the victory over the terrorist Tigers of Tamil Eelam in 2009, India and Sri Lanka enjoyed an excellent relationship. It was clear that, despite the opposition of politicians in Tamilnadu, India was supportive of the military initiatives of the Sri Lankan government. More importantly, it assisted Sri Lanka in dealing effectively with the efforts of some Western countries to stop the Sri Lankan offensive, and then to condemn it after the military success of May 2009. This was most obvious in Geneva, where the Indian Permanent Representative, together with his Pakistani counterpart, comprised the negotiating team that accompanied the Sri Lankan Permanent Representative, Dr Dayan Jayatilleka, into discussions with Western nations that had wanted a resolution critical of Sri Lanka.
Since then the relationship deteriorated. In 2012 India voted in favour of a resolution put forward by the United States that was strongly critical of the Sri Lankan government. And though much aid and assistance was given to Sri Lanka for reconstruction after the war, India seems to feel that this is not properly appreciated – as evinced by recent remarks by the Indian High Commissioner.
Conversely, a response to his speech in a Sri Lankan newspaper displays even great angst, culminating in the complaint that 'In the more recent past, India repeatedly voted against Sri Lanka at the UNHRC in Geneva whereas in view of India's domestic political constraints, all India had to do was abstain which Sri Lanka would have appreciated immensely.' Before that there had been a catalogue of the support offered in the eighties by India to terrorist movements in Sri Lanka.
That support is a fact, and India must recognize not only the damage done to Sri Lanka by its support for terrorists in the eighties, but also the continuing exploitation of that support by forces in Sri Lanka that I would describe as racist. But Sri Lanka too must recognize that those actions were committed thirty years ago, and also that there were reasons for India to behave as it did. Though I think it is important to affirm the moral principle that assistance to terrorists is totally beyond the pale, we have to understand that India felt threatened at the time by the hostility evinced by the United States during the Cold War period.
When the government of President J R Jayewardene abandoned Sri Lanka's traditional policies of Non-Alignment and close understanding with India, to the extent of offering facilities in Sri Lanka to a country that made no secret that India was the principal target of its military adventurism in the Indian Ocean, India reacted aggressively. As your current Deputy National Security Adviser, Mr Gupta, put it succinctly, though such a response was not justifiable, it was understandable.
This was in the context of an attempt by one of his subordinates at the Institute of Defence and Strategic Analysis to defend Indian support for terrorists. I appreciated Mr Gupta's forthrightness at the time, and I believe this should be shared by Indian analysts of the current relationship. At the same time it is even more important that Sri Lankan analysts, such as they are because we do not have a tradition of intellectual rigidity, recognize the seminal damage done to the relationship by the adventurism of the then Sri Lankan government.
The current Sri Lankan government must also recognize that today, thirty years later, India might be worried by what seems total commitment to China. I do not think this is what China wants, and I do not think any serious thinker in Sri Lanka would argue that the relationship with China must be developed with no regard for Indian sensitivities. But sadly Sri Lanka currently has no coherent foreign policy, and the practices and pronouncements of many of those in positions of influence create the impression that we are putting all our eggs into the China basket. This impression is fuelled by the United States, ironically so, given that in the eighties it saw China as a tool to be used against its great enemy at the time, the Soviet Union, with which India was closely allied. Read the rest of this entry »
The request to write an article on US Policy towards Sri Lanka in 2008/2009 came at a timely moment, for I had been reflecting in some anguish on the crisis that the Sri Lankan government is now facing. I believe that this crisis is of the government's own creation, but at the same time I believe that its root causes lie in US policy towards us during the period noted.
Nishan de Mel of Verite Research, one of the organizations now favoured by the Americans to promote change, accused me recently of being too indulgent to the Sri Lankan government. I can understand his criticism, though there is a difference between understanding some phenomenon and seeking to justify it. My point is that, without understanding what is going on, the reasons for what a perceptive Indian journalist has described as the 'collective feeling that the Sri Lankan State and Government are either unable or unwilling' to protect Muslims from the current spate of attacks, we will not be able to find solutions.
Nishan might have felt however that I was working on the principle that to understand everything is to forgive everything. But that only makes sense if corrective action has been taken, ie if the perpetrator of wrongs has made it clear that these will be stopped and atoned for. Sadly, after the recent incidents at Aluthgama, I fear the time and space for changing course are running out. But even if we can do nothing but watch the current government moving on a course of self-destruction, it is worth looking at the causes and hoping that history will not repeat itself at some future stage
My contention is that the appalling behavior of the government at present springs from insecurity. That insecurity has led it to believe that it can rely only on extremist votes and extremist politicians. Thus the unhappiness of the vast majority of the senior SLFP leadership, and their willingness to engage in political reform that promotes pluralism, are ignored in the belief that victory at elections can only be secured if what is perceived as a fundamentalist and fundamental Sinhala Buddhist base is appeased.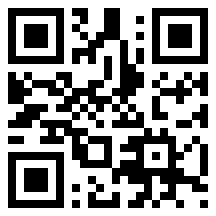 A recent newspaper article on Sri Lankan relations with India suggested a level of incompetence that even I had not thought possible in our Ministry of External Affairs. The article described the Ministry as 'virtually defunct' but that is misleading. It is actually viral in its determination to destroy relations with India, and continuing to talk of its incompetence is to support its destructiveness.
I had thought it possible that the Minister was not responsible for the determination to destroy, and that he was simply anxious to keep his job, and therefore followed blindly those he thought had greater influence than he did. But the description of what happened in 2012 suggests a more insidious nature. The article declares that the Minister had 'confirmed that Rajapaksa had promised "13 plus"' to the Indian Foreign Minister, and that it was only after that that the Indians had gone public with that promise. But the article did not mention that not only did Peiris fail to stand up for the truth,, when various spokesmen of the President denied that promise, but he also failed to send a response to the letter requiring clarification that was sent by the Indian Prime Minister.
Or, rather, he sent a response and then withdrew it. This technique is a specialty of the current Secretary to the Ministry, Kshenuka Seneviratne, even though it is thoroughly unprofessional, as noted by a former colleague who has now made her getaway from the mess. But it is not only unprofessional, it embarrasses both sides, which I suspect Kshenuka well knows. Peiris however may not have understood that, when he sends a letter and then withdraws it, his credibility is gone for ever (though in his case I suspect it had gone long before, as American ambassador Patricial Butenis of now blessed memory put it).
… after the unprecendented action of two Cabinet Ministers who did not vote for the government in a vote of confidence, after which one of them has put the government on probation.
Your Excellency
Last year, when I did not vote for the impeachment of the Chief Justice, instructions had been given, before I even returned home, to reduce my Security. I did not see this as a problem, since I have long argued that we now deploy far too much security, which makes a mockery of your great achievement in getting rid of terrorism from Sri Lanka in 2009. Two officers, as I now have, are quite enough for Members of Parliament, with perhaps one more for Constituency members. And certainly Ministers too could do with far less security, given the numbers and the expense involved.
I was happy therefore to contribute even in a small way to reducing government expenditure, and I realized that such a token reprimand made sense given the general requirement to support government in votes. However it is generally accepted in all parliamentary democracies that votes of conscience are acceptable, and certainly so when there is no threat of instability for government.
The case is very different in the case of a No Confidence Motion against government, and it is unthinkable that Cabinet members should refrain from voting. I hope therefore that I will not be the only person to suffer for having failed to vote, given also the great difference between that occasion and this.
On a related point, two years ago you called me to say I should not criticize public servants who are not able to respond. That was with regard to the falsehood told you by Ms Kshenuka Seneviratne, calculated to rouse suspicions about the Indian Parliamentary delegation as well as the Leader of the House. I noted that it would have been reprehensible to remain silent, and you told me then that I should write to the Ministry. I did so, but have not as yet had a response. I was told by the Secretary to the Ministry of External Affairs at that time that he had sought advice from the Presidential Secretariat, given the seriousness of the matter, but had received no response.
I should note that your Secretary was aware of the incident, and confirmed that you had indeed been misled about the delegation, but that he had sought reassurance from the Ministers of Economic Development and of External Affairs, who had confirmed that there was no truth whatsoever in the story you had been told. Given the tremendous sympathy displayed towards Sri Lanka by the head of the Indian delegation, Sushma Swaraj, and the important role she is likely to play in the new Indian government, it is worth reflecting on the enormous damage that would have been done to Sri Lanka had you cancelled your meeting with that delegation as was your inclination after your mind had been poisoned.
Recently I was sent by Mr Kumar Rupesinghe the text of an interview given by the Minister of Housing and Construction, in which he is deeply critical of the Secretary to the Treasury. This is the more reprehensible since, as Mr Rupesinghe pointed out, the Secretary must be acting in accordance with policies decided on by government and by you as Minister of Finance. This is a very different situation from that of Ms Seneviratne who acted on her own in spreading malicious gossip.
I hope therefore that suitable action will be taken to make it clear that the Secretary to the Treasury should not be publicly insulted when following government directives and that such conduct is not acceptable in a Member of the Cabinet.
In all fairness however to the ideas expressed by the Minister of Housing and Construction, I believe he too has now understood the need for reforms, so that we might fulfil the tremendous potential the country had at the time of the last election. But it would be a pity if reforms sent us backward, whereas the commitments to pluralism and wider consultation that were made at the time would help us to move forward and overcome the various threats we face. We should also be aware of the increasing feeling against current structures, and should therefore – given your immense popularity as compared with that of your Cabinet colleagues – work towards a Presidency that can function effectively with full accountability to a Parliament that is strengthened to fulfil its basic responsibilities.
 Yours sincerely,
Rajiva Wijesinha
cc.      Hon Dinesh Gunawardena, Chief Government Whip
Mr Lalith Weeratunge, Secretary to the President
I referred previously to machinations essentially by the opposition to create uncertainty and confusion within government. Trying to advance the date of the Presidential election, or suggesting deep divisions with regard to the position of Prime Minister, are intended to provoke reactions and sometimes precipitate crises that would not otherwise occur.
But there are also intrigues by those within government, and sometimes by elements in the administration who wish to promote their own agendas, regardless of the damage this might do to government – or perhaps to inflict this. One such incident occurred about a year ago, when an Indian Parliamentary delegation visited Sri Lanka, shortly after the resolution in Geneva which India unfortunately supported.
I was reminded of this when there was another Parliamentary delegation to Sri Lanka this month, this time organized by a Chamber of Commerce. There had been efforts in India to prevent it coming, and naturally one of the Sri Lankan papers opposed to government declared triumphantly that the pressures exercised had succeeded. Fortunately the presence of the delegation in Sri Lanka at the time the report was published enabled swift refutation.