You are currently browsing the tag archive for the 'Stephen Sackur' tag.
I was privileged last month to attend the Oslo Forum, an annual gathering of those engaged in mediation and conflict resolution. I had been invited, along with Mr Sumanthiran, to debate on whether it was correct to talk to extremists. The concept paper referred in some detail to recent developments in Nigeria and Afghanistan, but we were in fact the only participants in the debate from a country which had recently been in grave danger from extremists. We were able however to benefit during the Forum in general from informed inputs from several delegates from countries now suffering from extremism, such as Nigeria and Syria and Yemen.
Our own debate was chaired by Tim Sebastian, and though it was generally accepted that I came off well, I told him afterwards that I was glad my Hard Talk interview had been not with him, but with Stephen Sackur. Interestingly, that interview still raises hackles amongst those who seem stuck in an extremist agenda, so I presume they are grateful to our government for no longer using the services of anyone who can engage effectively in Hard Talk. In turn I am grateful to the Centre for Humanitarian Dialogue, based in Switzerland, which organizes the Oslo Forum, and more recently to the Australian Broadcasting Corporation, for giving me a forum in which to argue the case for what the Sri Lankan government has achieved. Contrariwise, those now with the mandate to represent us internationally seem busily engaged in undoing that achievement day by day.
But that discussion, grandly termed the Oslo Debate, was only part of a very interesting programme. Amongst the contributors were Kofi Annan and Jimmy Carter, and I felt particularly privileged to talk to the latter, still thoughtfully constructive at the age of almost 90. I look on him as the best President America has had in recent times, perhaps the only idealist of the 20th century apart from Woodrow Wilson – which is perhaps why their tenures ended in what seems failure. Certainly, as I asked him, his signal achievement in putting Human Rights at the centre of American Foreign Policy seems to have been perverted by his successors who have turned using it for strategic purposes into a fine art.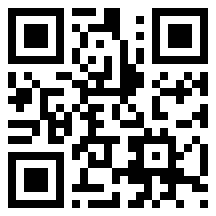 As pressures mount in Geneva, my bemusement increases at our failure to answer systematically the many charges made against us. I had long pointed out that the criticisms made were by and large untenable, but there were certain incidents which required to be investigated further. This view, based on close observation from the vantage point of the Peace Secretariat where I had set in place mechanisms to monitor allegations and check on them, was confirmed by the LLRC Report. That highlighted the need to check on the treatment of surrendees while affirming that indiscriminate attacks on civilians etc were absurd and tendentious charges.
To dismiss those charges however requires logical argument based on evidence. This approach is sometimes not acceptable, as I realized when I was roundly attacked for having declared way back in June 2009 that there had been civilian casualties. The then Attorney General asked me why I had said this, to which my answer was that it was true. I could however understand his assertion that people would try to make use of my answer, and I sympathize with those who feel they might succumb to leading questions and therefore stay silent. But the way of dealing with such matters is to point out the nonsensical nature of such stratagems – as I did with Stephen Sackur on 'Hard Talk' when he asked whether I was admitting there were civilian casualties – rather than hiding one's head in the sand, ostrich-like, and pretending one knew nothing, or even worse, denying reality.
Unfortunately, given that we have so many ostriches in the country, blank denials are thought preferable to logical argument. Thus we seem internationally to have lost the battle with regard to the number of casualties, which has reached the inflated figure now, sanctified by the blessed Darusman, of at least 40,000. These are claimed to be civilians who were killed in indiscriminate firing.