You are currently browsing the tag archive for the 'Standing Orders of Parliament' tag.
Though I resigned from my Ministerial post, I had no intention initially of leaving the government. But even within a month of the new government taking office, there were reasons for grave worry.
No concern at all was evinced with regard to the solemn commitments in the manifestos. The 100 day manifesto, drafted after so much careful discussion, was almost completely ignored. Maithripala Sirisena was indeed sworn in on the 11th, but Ranil Wickremesinghe was sworn in at the same time, not on the next day with the Cabinet as pledged. The Cabinet, slightly larger than pledged and composed predominantly of UNP members, without representation of all parties in Parliament was sworn in on the 13th. The National Advisory Council, renamed the National Executive Council, was again constituted late and did not have representation of all members of Parliament. It soon ceased to function, with the Code of Conduct for Members of Parliament which it had entrusted to the Leader of the JVP swiftly forgotten.
Nothing was done about the pledge to amend Standing Orders on January 20th, and it was only because I already had a motion to amend Standing Orders on the table that this was taken up on the 29th. I realized then that the UNP in general was clueless about the whole business, but its membership at large was not obstructive. Lakshman Kiriella, the Chief Whip, let me move my motion, and the Committee on Standing Orders met the following month. We accomplished much, but then Ranil stepped in and imposed a delay until his proposal to set up Consultative Committees was drafted. That this was a ploy became clear when his chosen instrument for this, Priyani Wijeyesekera, told me the draft was ready but he had told her to hold it back. Read the rest of this entry »
I had intended to start this new series with expanded versions of the brief suggestions I had made during the election campaign. However, having been made a Minister, and found out the ridiculous privileges that Ministers are given, I thought I should start at the beginning and deal with the need for reforms at the very top.
The amount of waste on Ministers alone is appalling. Being a State Minister, with no Cabinet Minister, I had two predecessors, who between them had the use of 8 vehicles. They had 20+ staff in what is termed their private offices, one of these being the wife of the Minister. Five staff members of each private office were provided with vehicles and drivers. In addition the Minister had 8 substitute drivers.
All this nonsense springs from a circular issued by the Secretary to the President on May 14th 2010. I have drawn the attention of Karu Jayasuriya to this, and suggested that he amend it swiftly. He is Minister of Good Governance in addition to Public Administration, and a brief discussion we had after the swearing in of the new Cabinet suggested he is serious.
I was not surprised that he asked for my support in this, because what is clear is the need for better systems, based on clear principles. But I have realized over the years that few other politicians understand about systems and principles. This may help them to be successful politicians, but it means that the consequences of their success are generally disappointing and sometimes disastrous.
So in the last few years I have been disappointed at how few politicians cared about strengthening the Committee system in Parliament. Many of them indeed did not bother to attend, except only to raise one or two parochial points. Hardly ever were principles discussed.
This is clear from the Minutes of Committee meetings, even though these are cursory. Fortunately, following my agitation about the matter, these Minutes are now publicly available, something I am sorry to say no Parliamentarian previously had demanded. Interestingly, one consequence of the Minutes being published is that more people attend Committee meetings. The records of the first couple of months showed that very few people attended. Read the rest of this entry »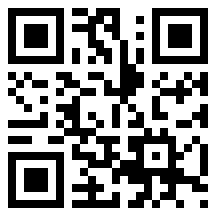 Prof. Rajiva Wijesinha, a National List MP of the ruling Party, who along with a group of government parliamentarians wrote to President Mahinda Rajapaksa warning about possible economic sanctions, said in an interview with Ceylon Today, extremists within the government ranks are 'determined to destroy country's credibility.'
He also said the External Affairs Ministry has been forced into the 'mute submission of the extremist agenda.'
Q: You were one of the six government parliamentarians, including four ministers, who sent a letter to the President regarding the forthcoming UN Human Rights Council (UNHRC) resolution. What was that letter about?
A: That letter was intended to draw attention to the dangerous situation the country was in, which we felt had not been conveyed accurately to the President.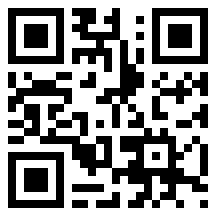 While I continue to believe improving consultation as well as efficiency at local level should be the most important priority for government, I will interrupt the discussion of appropriate mechanisms for this briefly, to look at a very interesting initiative that was publicized recently. This was the launch of a website called http://www.manthri.lk which grades Members of Parliament with regard to their performance in Parliament. This is an interesting effort which could be very useful to the country, but I felt that there had been a lack of intellectual rigour in preparing the website, and it could thus seem to be designed simply to promote particular politicians.
Prominence was given to Members of the Opposition, which is understandable since the system is based only on Hansard. Obviously there are more opportunities for Members of the Opposition to speak. The exception that proves the rule is that the only government Member within the first five was Dinesh Gunewardena. While he fulfills his functions admirably, the reason he is ranked so highly is that he spends much time on his feet only because other Ministers are not present to answer questions.
If rankings are to be made, then it would make sense to have three distinct categories,
a) Opposition members who have far more time allocated to them proportionately, given their paucity, than those on the Government side
b) Ministers who have to answer questions and obviously get more time in debates than backbenchers
c) Government backbenchers. I hasten to add, since on the common system of argument used in Sri Lanka, it will be assumed I am critical of the method because I come out badly, that in fact I am in the first half of all, and comparatively high amongst my peers. But this surprises me because, having been the first MP on the government side to ask a question and to move an Adjournment Motion in this Parliament, I rarely do this now because answers took so long to come and were not precise – while hardly anyone ever waits in Parliament for the Adjournment motions that take place after regular Parliamentary business.
ADDENDUM TO THE ORDER BOOK No. 9
OF
PARLIAMENT
Issued on Thursday, August 08, 2013
______________________________________________________________________________
NOTICE OF MOTIONS FOR WHICH NO DATES HAVE BEEN FIXED
P. 194/'13
The Hon. Rajiva Wijesinha,—Amendment of the Standing Orders of Parliament,—
That this Parliament resolves in terms of the Standing Order No. 134, following
amendments of the Standing Orders of Parliament be referred to the Committee on
Standing Orders:—