You are currently browsing the tag archive for the 'Sri Lanka Military' tag.
Recently, at a Consultative Committee in Parliament, one of my colleagues remarked that there was no need of any opposition given my own contribution. I had been critical but what my colleague, from the Gampaha District, failed to understand was that I had criticized neither policies nor action. What I had been objecting to was a failure of action, and had the gentleman understood how Parliaments should be conducted, he would have realized that I was actually trying to help. Surely it should be the business of politicians supportive of the government to promote action in accordance with productive policies, not to sit back complacently when there is no progress.
The incident occurred at the 17th meeting of the Consultative Committee on Education, when I wondered what had happened about a matter I had raised at the previous meeting, held 3 months earlier (meetings are supposed to happen every month, but this Standing Order, like almost all others, is observed in the breach). In May I had brought up the question of opening computer laboratories which had, in at least two cases I knew of, been completed and equipped, but were awaiting a ceremonial opening.
The Minister had claimed on that occasion that such a ceremony was needed so that the people would know who had gifted the laboratory. But when I pointed out that these were not gifts, but built with the people's money, he had granted my point. So, to cite the minute, he 'stated that the Chairman of the Development Committee of the area should be responsible to utilize them and instructed to take immediate action to open them'.
This time it was reported that some laboratories had been opened already, and that many more would soon be opened in the Uva Province. This caused a lot of giggles, but that did not matter so long as the children were now able to use the equipment. But surely it should have struck my colleagues that, even if the priority was to get brownie points from these computers, the sooner they were in use, the better for the politicians too, as well as the children. For obviously the people would know if there were an unnecessary delay – it was parents and teachers who had kept me informed in areas I am familiar with – while there is also a risk of computers deteriorating if not swiftly put into operation. Read the rest of this entry »
A couple of years back one of the more thoughtful of our career Foreign Ministry officials tried to put together a book on Sri Lanka's international relations. This was an excellent idea in a context in which we do not reflect or conceptualize when dealing with other countries.
However it turned out that hardly any Foreign Ministry officials were willing or able to write for such a volume. Still, with much input from academics, the manuscript was finalized. But then the Minister decided that it needed to be rechecked, and handed it over to his underlings at the Kadirgamar Institute of International Relations and Strategic Studies, where it has lain forgotten since.
Recently I retrieved from my archives the two pieces I was asked to write, and am republishing them here –
Sri Lanka needs to be aware of both facts and principles in dealing with Post Conflict Reconstruction. The facts are simple, and we must recognize that the world at large is aware of them. First, we need aid and assistance for reconstruction. Second, that assistance will be more readily forthcoming if we make significant progress towards reconciliation. Third, reconciliation will be judged in terms not only of what government says, but also the responses of the Tamil community.
These three facts are I think readily recognized by government, and there is no essential difficulty about working in accordance with them. There is however a fourth fact that we need to bear in mind, which is that some elements in the international community believe that the attitude of the diaspora is the most significant element in assessing Tamil responses. This is potentially an upsetting factor, and we have to make sure we deal with it convincingly. Similar to this is a fifth factor, that assessments made in Colombo are often used by salient elements in the international community to judge what is happening with regard to reconciliation and the responses to this of the Tamil community at large. Again, this is a factor that government must take into account.
In one sense this should not be too difficult. A similar situation obtained even with regard to the conflict. We needed assistance to deal with the threat of terror, and in obtaining this we had to make it quite clear that we looked to a military solution only for military matters, ie the secessionist military activities of the LTTE. The solution to the problems of the Tamil community had to be found through negotiation as well as sympathetic understanding. We were also able to show that the Tamil community in the affected areas was not indissolubly tied to the Tigers, inasmuch as once liberated they participated actively in elections in the East, and they took the opportunity in the North (as they had done in the East, in a military campaign that saw no civilian casualties except in a single incident which the LTTE precipitated) to escape from the LTTE as soon as we were able to provide such an opportunity. The simple fact that many of the younger cadres disobeyed orders about firing on civilians, and came over willingly, makes clear the positive response of the affected Tamils.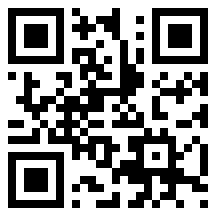 I was asked last week to speak at the first national seminar arranged by the Officer Career Development Centre at Buttala. I have been familiar with the place for twenty years now, for it is situated in what used to be the Buttala Affiliated University College, in the days when I coordinated English programmes at all those Colleges. The site had been developed for the 1992 Gam Udawa, and my involvement with the place helped me to appreciate President Premadasa's vision in having such events.
Though some elements in both national and international media mocked them as the world's most expensive birthday parties, they provided a focus for development, with infrastructure that would be of lasting benefit to areas that had not had such concentrated attention before. The present Government is engaged in something similar through its Deyata Kirula celebrations, though this is only a supplement to the wider development in the regions which is its flagship.
I much welcome the establishment of the OCDC because its Mission and Objectives indicate a clearer understanding of our educational and training needs than I have seen in those formally responsible for education. It is true that glimpses of what is needed can be seen in the pronouncements and efforts at developing policy that the various agencies responsible for education have come out with, but given the chaos of our administrative structures and the difficulties of taking and implementing decisions, I am relieved that a more efficient and clearsighted body has also entered into the field.
Read the rest of this entry »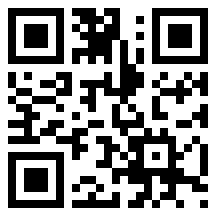 Having looked critically at the negative impact on the Sri Lankan government of pressures that seem both unfair, and tangential to the progress on pluralism that the country needs, I must nevertheless admit that the government is not doing enough to counter those pressures. While the main focus of reform must be the pursuit of pluralism and equitable prosperity, it is also desirable I feel to point out what more could be done to dismiss the absurd charges against us.
We should not after all feel that all those who launch what seem hypocritical and unfair attacks on our conduct of the war are engaging in cynical bullying, either to win votes or to bring us into line with their own agendas. We must recognize that there are those who genuinely think we were guilty of excesses and, while many of those who attack us will not listen to reason or evidence, a few might.
It is for this reason that government should make much more of the extraordinary efforts made by a few expatriates to look carefully at all available evidence in order to arrive at a reasonable assessment of the number of civilian casualties during the war. I felt tremendous relief when I saw their report, now presented twice at the Marga Institute, with thoughtful and convincing introductions by Godfrey Gunatilleke and Michael Roberts. Before that I had felt I was working in a vacuum, since no one else seemed inclined to challenge through facts and figures the outrageous claims of the Darusman Report.
One of the more bizarre aspects of the post-conflict situation is the strange combination of forces trying to undermine the security forces in their work in the North. I believe their presence there is essential, and not only for security reasons, which we cannot ignore just because the LTTE in Sri Lanka has been destroyed. LTTE sympathizers are still active elsewhere, as we can see from the determination not to condemn any acts of the LTTE – except only for the occasional general admission that both sides violated international norms, followed by a catalogue of what the forces are supposed to have done, with no specifics with regard to the LTTE.
But it is not only fear that the enormous resources LTTE and separatist sympathizers command will be used again for violence that requires the continuing presence of the armed forces in the North. It is also that they still continue with massive services with regard to the restoration of basic infrastructure. Unfortunately they have not developed a system yet of recording the number of wells they have dug, the houses they have built, the roads they have repaired, the playgrounds they have constructed, so their contribution goes unsung. And trying to introduce coherence into the government narrative is of course impossible, given that it privileges style over substance, but really has no idea of the style that would carry conviction.
Meanwhile the vociferous opponents of reconciliation in Sri Lanka ignore all the work the military has done, and continue to talk of a military presence, which only they seem now to see. Most disinterested observers, on the contrary, are now struck by the absence of soldiers on the ground in most of the North. Interestingly, the assistance provided still by the military is appreciated not only by those who actually supply assistance and see how the military has facilitated resettlement, but also by the majority of the resettled. At Divisional Secretariat meetings, while they continue to draw attention to what they see as shortcomings – and also what is occasionally described, in the Vanni, as the unfair allocations decided on by politicians – there is no criticism of the military.
Based on a talk given at the SF training centre in Kilinochchi – Part 1
Based on a talk given at the SF training centre in Kilinochchi – Part 2
A few weeks back I was asked to speak at a workshop arranged by the Kilinochchi Special Forces Commander on 'Information Operations and Civil Affairs'. It seemed an excellent initiative, and the concept paper sketched out several areas  civilian administrators should also have thought of. Sadly they don't, so it was left to the forces to think about
Communicating immediately and consistently with the community

Establishing and nurturing good relations with the media

Reinforcing support relationships with others

Describing and updating progress on the post-conflict peacebuilding effort

Gaining and maintaining a reputation as a trusted source of reliable information for the effected population

Implementing an information strategy that enhances operational credibility and effectiveness
I was deeply impressed by all this, for I have long argued that the remarkable achievements of this government are being nullified by its failure to put forward clearly its remarkable successes. I have also noted that the civilian branches that have, nationally and internationally, the responsibility of setting the record straight have failed miserably. That is why I feel strongly that it is time some of the efficiency which characterized the operations of the military through the conflict period, and beyond, were conveyed to those who have let down the country so badly.
When I talk of this government, I should make a distinction between achievements before the last General Election, and what happened afterwards. There is no doubt that, before government got a large majority in Parliament, its actions were much more effective.
The need to train productively and continuously
Having written for nine months about children, I thought of moving to another topic that seems to me equally important in the current context. It is also possibly of greater topical interest. And though I believe the care of children is of crucial significance, and that we must do better in this regard to promote development as well as equity in this country, I think the better deployment of the armed forces would also help us immeasurably to achieve these goals.
I say this because we are faced with a terrible crisis of administration in this country. I have been exploring elsewhere, and will continue to do so, how we can make our administration more responsive as well as more effective, but I think we also need for this purpose to look at best practices that can be replicated. In Sri Lanka we find that only amongst the armed forces.
Former Foreign Secretary Palikakkara, in talking at a recent Liberal Party seminar on political reform, mentioned – perhaps in defence of the recent obvious incompetence of his former Ministry – that if foreign policy is ailing, it's no different to decay in governance generally. I think this is correct, and that all branches of the government suffer from inadequate training and insufficient attention to thinking and planning skills – as well as our failure to demand that reports be written and monitoring of activities be systematic.
I recently found – or had thrust in my place – two obvious examples of our failures with regard to training and planning. One of the new graduate trainees in the North said that government was wasting their time while not giving them enough to do, which another said they had not received adequate training, and were not properly briefed about what they should do.
More startlingly, when we were considering, at the Parliamentary Consultative Committee on Justice, the report of the Judges' Training Institute, which the Minister said was much improved, we found no mention at all of basic training courses for new entrants to the judiciary. In the Committee was one of the brightest of the new Parliamentarians, Mr Janaka Bandara, who had been a magistrate himself, and he described to us the inadequacies of the training he had received when he took up a judicial appointment.
The exception to this sorry state of affairs regarding training is the military, and in particular the army, which has continuous training as well as entrenched accountability mechanisms. This I think explains why they have been about the most functional unit in government over the last decade. Given the enormous talent we do have in several places, better training, as well as the allocation of clearcut responsibilities as we have in the army, will surely make good people perform better in all official agencies, and enable at least some work to be got out of those who are not so good.  Read the rest of this entry »
Rajapaksa adviser says majority of the soldiers behaved impeccably.
Sri Lanka can initiate inquiries into allegations that have been levelled against its Army of war crimes in thefinal stages of the war against the Liberation Tigers of Tamil Eelam in 2009 only if it is provided specific instances with prima facie evidence, a parliamentarian from President Mahinda Rajapaksa's ruling alliance has said.
In an interview to The Hindu in Chennai, Rajiva Wijesinha, who was nominated to Parliament by the ruling alliance following the 2010 elections, said the majority of the soldiers had "behaved impeccably."