You are currently browsing the tag archive for the 'Sri Lanka Guardian' tag.
The day after I wrote about the suspicious nature of the attack on Dr Fox, I found greater reason for worry in the fuel Channel 4 was adding to the fire. Jon Snow had tweeted 'Amid morass of Fox/Werrity: the Sri Lankan aspect builds'. He claimed too that 'we shall have more today from the same high up SL source'. The other principal suspect as to undue influence of the Tiger rump on British media, Jonathan Miller, said tweeted 'Sri Lankan sources tell C4 news Werritty discussed arms deals in Colombo'.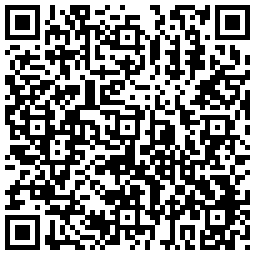 Needless to say Channel 4 itself got in on the act with 'Channel 4 sources say Adam Werritty's many Sri Lankan visits were connected with arms deals. Jonathan Miller reports'. Needless to say this was taken up, for instance by a Sinthu Vijayakumar who 'Commend CH4's continuing coverage on SL – Liam Fox friend accused over Sri Lanka 'arms deal'. The comparatively civilized but nevertheless anti Sri Lankan MP Mike Gapes had noted a question 'to get PM assurance Fox and Werrity did not benefit financially from Sri Lanka Development Trust'.
The next day however all this seemed to have died down, perhaps because Snow did not get what he wanted from his 'high up' Sri Lanka source. We did see a picture in the 'Independent' of Ravi Karunanayake, described as a diplomat, with Fox and Werrity, and I would presume that had been provided by Ravi himself, since I would be surprised if the 'Independent' kept a bank of pictures of him with the several politicians he has been photographed with over the years. But by and large the press seemed to have moved to other matters with regard to Liam Fox, and Sri Lanka did not loom large as Channel 4 had predicted the day before. That does not mean they will abandon their Fox Hunt, and I am sure the Sri Lankan connection will be recycled again before long.
Liam Fox has been the subject of much criticism, and some of it seems to relate to possible financial benefits to Adam Werrity, his former flat-mate. If indeed it turns out that Werrity has benefited from business deals through Fox's influence, or that he has been funded by British tax-payers, then I presume such criticism is deserved.
I have been astonished however by other aspects of the hounding of Fox that have to do with Sri Lanka. I was alerted to this by Jason Burke of the Guardian, who called me up from Sri Lanka, where he now is, to ask about Fox. He seemed to assume that I would know about Fox's visits to Sri Lanka, or perhaps it was only that I tend to answer questions and would provide good copy for a journalist. Unfortunately I could not help him since I met Liam Fox only once, and that four years ago when he came to see me soon after I became head of the Peace Secretariat. This was in the context of his having brokered several years previously what was known as the Liam Fox agreement, between President Chandrika Kumaratunga and Leader of the Opposition Ranil Wickremesinghe.
Though the agreement was no longer a reality, it seemed that Fox was still interested in contributing to peace in Sri Lanka, and I thought his commitment genuine.  However, though I tried once or twice, I was not able to see him when I visited England, and unfortunately I missed his Lakshman Kadirgamar talk earlier this year, since I was abroad.
Jason Burke's questions however ranged far and wide. He asked me if I knew of a Trust Fund, which he believed Fox had set up soon after the defeat of the LTTE, to assist in rebuilding the North. I had not heard of this, but told Jason that I had not been involved in that programme, but he should talk to the Secretary of the Presidential Task Force, Mr Divaratne. Then the questioning got stranger, since I was asked if I knew about Bell Pottinger, and whether they had any connection with Fox. Since I had worked with Bell Pottinger for about a year, when they were handling public relations with regard to Britain, I knew the firm, but had to tell him that they had not mentioned Fox at all in my presence – nor Adam Werrity, since that was his next question.
The Sri Lanka Guardian has now jumped into the fray with an article on the meeting held in the House of Commons on October 12th to screen 'Lies Agreed Upon', the rebuttal of the latest Channel 4 film on Sri Lanka. This was an unexpected bonus, because it makes even more obvious the networking between those opposed to the Sri Lankan government and Tamils  who do not support  the rump Tiger terrorists.
They show their hand openly here in highlighting their animosity and fear regarding Mrs Rajeswary, who has been fearless in combating terrorism. The headline of the Sri Lanka Guardian article was 'Famous Tamil 'Drama Queen' defends Sri Lanka war crimes'. It is claimed that this was by their 'Correspondent in London', but it is in fact mainly a doctored regurgitation of what appeared in Tamil on what they term the 'Swiss based Athirvu website that intruded the event'