You are currently browsing the tag archive for the 'South Asia' tag.
Speech of Prof Rajiva Wijesinha
Chairman, Tertiary and Vocational Education Commission
At the opening session of the TVEC / UNEVOC Workshop on
TVET Systems for Sustainable Development:
Innovation and Best Practices in Quality Assurance from South Asia – 20 February 2017
I am pleased, on behalf of the TVEC of Sri Lanka, to welcome participants at this workshop. It is particularly satisfying that we have so many delegates from other countries, since it is important that we meet regularly to exchange ideas, and find out about best practice in other countries. It is especially gratifying that we have so many delegates from Iran, since I believe greater participation of Iran will help us to develop our own regional grouping. SAARC is the slowest moving of regional organizations, for obvious reasons, and I believe the inclusion of Iran, given too the long standing shared cultural heritages of this part of the world, will help us to move forward more quickly and more productively.
Sri Lanka is in great need of such cross-fertilization, for we have had for many decades a dangerous degree of self satisfaction. At the time of independence, over two thirds of a century ago, we had the best statistics in South Asia for education, and we have prided ourselves on this fact. We are still doing well but, while others have improved by leaps and bounds, we have not been as innovative as we could have been, and we have allowed the good to be the enemy of the best.
And in confusing egalitarianism, which is counter-productive when it is imposed without attention to sustainability, with equity and the promotion of opportunities for all, and in particular the worse off, we have allowed ourselves to lag behind in the creation of Centres of Excellence. But these are essential, for it is through the study of best practice and striving to compete with such centres that we can promote better practices for all. Read the rest of this entry »
Introductory remarks by Prof Rajiva Wijesinha
at the Panel discussion during the Seminar
'Afkar-e-Taza: Rescuing the Past, Shaping the Future'
Lahore, April 1st – 3rd 2016
I will be very brief since I presume discussion, and responding to questions that are raised, will be a more useful way of dealing with this question. To introduce the topic however I will paraphrase some remarks I made at a seminar on working Towards an Asian Agenda also held in the Punjab, in Chandigarh just six months ago.
I noted then the need for more concerted Asian inputs in what current dominant forces believe is a unipolar world. This belief has led now to greater terrorist activity that threatens all of us, including the horrendous attack in this very city, less than a week ago.
One of the problems about concerted action from a South Asia perspective is possible worries about India taking a leading role. That seems essential, for reasons of geography as well as the size and wealth of India in comparison with its neighbours. But I recognize that this point may be challenged, and most obviously by Pakistan.
Personally I regret this, and I regret too the manipulation of the post-colonial situation in South Asia from the time in which the then dominant world powers realized the independence of their colonies was inevitable. The dispensation put in place then led to an othering confrontational situation, as opposed to the more civilized inclusive approach that should have been normal for the East.
All that however is water under the bridge, and we have to recognize that the suspicions that were engendered during the Cold War years will not be easy to overcome. Instead of engaging in wishful platitudes therefore, we need to think of ways in which the rest of South Asia will worry less about domination by one of our number. I was impressed then by the fact that the seminar in Chandigarh included participants from Central Asia, because that is a region which has ancient cultural and trade connections to the South, but it was cut away because of the dichotomies of the colonial era.
Strengthening links is vital, but I believe this may also contribute to resolving the South Asian problem, on the model of what Paul Scott suggested when he wrote of a stone thrown into a pond leading to ever widening ripples that then connect with the ripples of another stone. At its simplest, the overwhelming threat, that India's size can be interpreted as by one or more other countries in South Asia, diminishes in the context of a larger group which will involve countries with greater economic leverage too, such as the energy rich nations of Central Asia.
Future discussions should focus then on how regional cooperation can be expanded, so as to avoid possible perceptions of security threats. The model of the European Union, which could not be replicated in an unbalanced situation as obtained in South Asia, can be more easily replicated in a larger grouping.
At the same time the problems that now beset Europe can be avoided, by greater mutual respect for the different cultural and social perspectives in the South and Central Asian region. For while we need to focus on what we have in common, we should also celebrate differences and seek out what we can learn from each other. In particular we all need to know more about the astonishing achievements of different elements in Islam basSouthed civilizations, that move beyond the monolithic vision of Islam that leads to confrontation such as many Islamic countries – but not those in Central Asia – are suffering from now.
Such educational initiatives should also include a cohesive programme in all our countries to increase awareness of the cooperation of the past, and the cultural connectivity that flourished. The way in which civilizations built on each other, and the role of trade in promoting personal interactions even in times of political hostility, needs celebration. That may also help to reduce prejudices, as has happened through for instance the Erasmus programme in Europe.
I should note too that, in addition to increasing cooperation with Central Asia, we should as a body move also towards better relations with ASEAN. That too will I think help to kick start SAARC again since – to return to Paul Scott's metaphor of stones creating wider circles – success with other bodies will help to get over the distrust within SAARC that I have noted.
For this purpose I believe it would be helpful if there were regular meetings of senior administrators in our countries to work out not just common approaches, but also structures that would facilitate cooperation. At present SAARC centres hardly function, though I did find, when I was Secretary to the Ministry of Disaster Management, that the SAARC Disaster Management Centre was an exception – and largely I think because of the excellent understanding between the Indian and the Pakistani heads of the relevant institutions, both professionals of the highest calibre.
More cooperation in such fields would I think help to bring us closer together, and also help countries like Sri Lanka, which no longer has as good civil servants as India and Pakistan have, to develop greater professionalism that would help to overcome the predilections of politicians. These can be destructive at times, for obvious reasons, but a bedrock of professional understanding would I think help us to work together more productively.
A couple of years back one of the more thoughtful of our career Foreign Ministry officials tried to put together a book on Sri Lanka's international relations. This was an excellent idea in a context in which we do not reflect or conceptualize when dealing with other countries.
However it turned out that hardly any Foreign Ministry officials were willing or able to write for such a volume. Still, with much input from academics, the manuscript was finalized. But then the Minister decided that it needed to be rechecked, and handed it over to his underlings at the Kadirgamar Institute of International Relations and Strategic Studies, where it has lain forgotten since.
Recently I retrieved from my archives the two pieces I was asked to write, and am republishing them here –
Sri Lankan relations with the different regions of Asia present a fascinating prism through which to examine our changing position in the world. The subject also suggests areas in which we might develop our position further, in terms of defining more clearly our objectives, and endeavouring to fulfil them more coherently.
Though the field requires constant attention and care, there is not really much need of further definition with regard to three areas. South Asia, the SAARC Region, and in particular India must remain our main focal point. The attention government pays to ensure that we are on a similar wavelength to India is a feature we should never have allowed to lapse, while continuing of course to ensure positive relations with Pakistan and the other countries in the region.
With regard to East Asia, similar principles apply. Our friendship with China has been a cornerstone of our approach to other countries, and this obtained even in the era soon after we obtained independence, when the Soviet bloc considered us a satellite of the West. From the time of the Rubber-Rice Pact, negotiated by R G Senanayake, we made clear our determination not to let the formulaic approach of other countries adversely affect our relations with the most populous country in the world. During the last years of the Cold War, friendship with China accorded with the predilections of the West, but now that the latter is wary of increasing Chinese capabilities, we should not let ourselves be stampeded into a less affectionate relation.
Paper presented by Prof Rajiva Wijesinha
Adviser on Reconciliation to HE the President of Sri Lanka
At an international conference on
India's North-east and Asiatic South-east: Beyond Borders
Organized by the Centre for Research in Rural and Industrial Development
At the North East University, Shillong, on June 6th and 7th 2014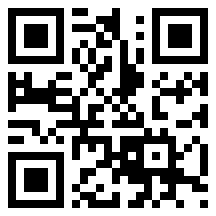 A major problem former colonies faced when gaining independence was that of identity. When composed of populations that differed from each other in various particulars, the question arose as to whether constituting a single country was justified. The problem was exacerbated by the two Western impositions after the Second World War that had done much to shape attitudes subsequently in an immensely destructive fashion. The first was the creation of a Jewish state in Palestine which institutionalized nationalisms based on identity rather than geography. Even more destructive as far as South Asia was concerned was the partition of British India, which popularized the idea that a country had to be based on homogeneity. This contributed to the othering of what was not homogeneous.
Obviously I do not mean to say that all was sweetness and light before that, for we are only too aware of conflicts based on identity through the centuries. But the idea that a country belonged to those of a particular identity, ethnic or religious or linguistic, was I believe damagingly entrenched by the Western redrawing of boundaries in areas that had not gone through the contortions that Europe had in developing the concept of the nation state. And, even more worryingly, the dominant force in the world at the time these divisive concepts became entrenched was the United States, which prided itself on being a melting pot, where different identities were subsumed in the great American dream.
This, combined with British notions of democracy, which gave supremacy to an elected Parliament, contributed I believe to the majoritarianism that has bedeviled South Asia since independence. So in both India and Sri Lanka we had efforts to impose the language of the majority on everyone else, though fortunately for you in India, this was resisted and, as far as the major languages of the country were concerned, you developed a more sensible policy.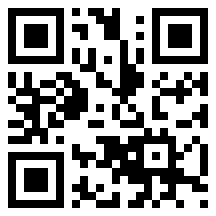 Reconciliation and the role of India
Presentation by Prof Rajiva Wijesinha, MP
At the Observatory Research Foundation
Delhi, December 13th 2013
I must admit to being deeply worried about the current state of relations between India and Sri Lanka. I contrast this with the excellent situation that obtained in 2009, when India was the chief component of the protective barrier against efforts to stop us eradicating terrorism from our shores. One might have thought that this was a goal the whole world would have supported, but sadly this is not an ideal world and countries will naturally put their own self interest first. Fortunately, not only did India's interests coincide with our own at that stage, but given the terrible toll terrorism funded by external sources was taking on both our countries, I think it is also true to say that we worked in accordance with the highest moral perspectives.
But the aim we shared then, of eradicating terrorism on our shores, went hand in hand with another commitment, which was the promotion of pluralism in Sri Lanka. This again is a moral goal, but it also has a practical dimension, in that the full incorporation of the Tamil people in the body politic in Sri Lanka would have reduced the potential for future terrorism.
Sadly Sri Lanka has not pursued the Reconciliation process with the commitment it requires. Given its urgency I believe we should try to understand the reasons for this, and try to overcome them. In this process India has a significant role to play.