You are currently browsing the tag archive for the 'SOLIDAR' tag.
Presentation at the Colloquium of MARGA & CHA : Re Narrative iii-Last Stages of the War; A Private Sector Perspective
Let me start with a paradox. This is an extremely impressive book, but I find it woefully depressing. It has been put together, according to the introduction, by three patriots who are also strong adherents of pluralism and the rule of law. Godfrey Gunatilleka is, as Dayan Jayatilleka once described him, arguably the best intellect in public life, Asoka Gunawardena is the most balanced and practical of administrators, and Jeevan Thiagarajah combines unparalleled energy in the service of his country with wide ranging knowledge of what happened in various spheres during the conflict.
Why then am I depressed? There are several reasons for this. The first is very simply that it comes far too late. Second, it requires fleshing out through details which are only available with government. Third, it leaves unstated the need for immediate action by government in the spheres in which it is unable to refute allegations made against the country. Fourth – and I cannot believe that the main writers were responsible for this, given the very different perspective Godfrey put forward in the television interview – it seems to swallow wholesale the allegations against the UN leadership in Sri Lanka made by the Petrie Report. Finally, it leaves out one group of significant actors, namely those who have contributed heavily to the Darusman Report, if we are to believe Wikileaks: I mean the NGO representatives who produced evidence against Sri Lanka.
For these reasons, the fourth and fifth sections of this book are weak. The first two sections are very strong, and provide an object lesson to the Sri Lankan government as to how it should have dealt with the allegations in the first place. The third section is well argued, but its main point is weakened by the failure to affirm forcefully the need for a credible internal inquiry with regard to the treatment of surrendees. In this regard the book is less balanced than the Lessons Learnt and Reconciliation Commission Report, which is surprising since its rationale is that of a middle way between that and Darusman.
With regard to the first three worries I have, the first could be compensated for by prompt action now on the part of government. But given the hamfisted way in which government dealt with the Darusman Report in the first place, I do not think anything more will be done. It seems incredible now that the government responded to allegations against it by producing a narrative that did not address those allegations. But, pace the book's erroneous claim that the Ministry of Defence's account of the humanitarian operation preceded the Darusman Report, the fact is that, in its ostrich like view that hiding one's head in the sand would get rid of threats, the Ministry produced a document that might have been useful had it been produced in 2009, but which meant nothing after Darusman.
At the risk of making myself even more unpopular with government, which cannot bear other people having been correct, I told the Secretary of Defence, when I was called in to help with editing of that account, that it did not answer the allegations. His answer was that that was not the purpose of the narrative he was preparing. When I pointed out that the allegations needed to be answered, he said that he had allocated that task to the Chief of General Staff, who was however given neither resources nor encouragement to proceed. My own view is that this unintelligent approach has done more damage to our forces than anything else, given how easy a defence would have been of the bulk of the charges made against the forces. At the very least, citation of claims made during the conflict would have made clear the absurdity of charges made afterwards. Read the rest of this entry »
Text of lecture at a workshop at the Kotelawala Defence University – January 20th 2013
Let me now quickly run through measures I would suggest to maximize the impact of aid interventions.
Request all agencies to work in selected areas and build up close working relationships with government officials in those areas.
This means they can plan outputs in terms of needs that have been contextualized, and report within a framework that tracks outcomes on a comparative basis.
The ideal unit for this would be Divisional Secretariats, since this is the smallest unit able to plan and respond swiftly to local needs. While the first interface of government with people is at Grama Niladhari level, and while we must improve consultation mechanisms at that level, decision making is more effectively done at a higher level, with professional inputs into planning and monitoring.
If agencies wish to work on a wider scale, because this will enhance their appeal to donors, they can work in Divisional Secretariats in more than one District. But a culture must be developed in which they bear responsibility for manageable units, and are accountable to both officials and the community, with regular opportunities for discussion and explication of projects.
Agencies should employ local personnel as far as possible. They should be required to provide satisfactory justification for the hiring of expatriates and salaries that are paid to them.
As it is, far too much of aid money is spent on salaries for expatriates. Though it is claimed that suitable Sri Lankan counterparts are not available, this is often incorrect. One of the horror stories I should share with you is that of the Shelter Consultant for the Welfare Centre at Manik Farm, who cost about 11,000 dollars per month. He was hired in a strange way, because though his salary was met by the office of the United Nations High Commissioner for Refugees, it was paid through another body called UNOPS, which is one of those bodies that survives through implementing projects that should be done by national agencies. I believe it was created for the sort of situation my friend from OCHA described, where there is virtually no government, so I cannot understand why our government still allows it to operate in Sri Lanka. Read the rest of this entry »
As pressures mount in Geneva, my bemusement increases at our failure to answer systematically the many charges made against us. I had long pointed out that the criticisms made were by and large untenable, but there were certain incidents which required to be investigated further. This view, based on close observation from the vantage point of the Peace Secretariat where I had set in place mechanisms to monitor allegations and check on them, was confirmed by the LLRC Report. That highlighted the need to check on the treatment of surrendees while affirming that indiscriminate attacks on civilians etc were absurd and tendentious charges.
To dismiss those charges however requires logical argument based on evidence. This approach is sometimes not acceptable, as I realized when I was roundly attacked for having declared way back in June 2009 that there had been civilian casualties. The then Attorney General asked me why I had said this, to which my answer was that it was true. I could however understand his assertion that people would try to make use of my answer, and I sympathize with those who feel they might succumb to leading questions and therefore stay silent. But the way of dealing with such matters is to point out the nonsensical nature of such stratagems – as I did with Stephen Sackur on 'Hard Talk' when he asked whether I was admitting there were civilian casualties – rather than hiding one's head in the sand, ostrich-like, and pretending one knew nothing, or even worse, denying reality.
Unfortunately, given that we have so many ostriches in the country, blank denials are thought preferable to logical argument. Thus we seem internationally to have lost the battle with regard to the number of casualties, which has reached the inflated figure now, sanctified by the blessed Darusman, of at least 40,000. These are claimed to be civilians who were killed in indiscriminate firing.
The facts speak otherwise, but we do not use the facts. The recent census report is not publicly discussed, and though there is a report that tries to use data from it to rebut allegations, the process is flawed because the report is long-winded and would not be read by anyone except those already convinced.
Those who watched the celebration of our servicemen on May 19th told me the President seemed upset when he had to condole with the families of those who had died. Catching glimpses of the march past, I could understand that. But in addition to sorry for them, and indeed for the Tamils too who had died in the last days of the war, and earlier, I was angry too.
The LTTE had to be defeated, and those who laid down their lives for this did not die unnecessarily. So too those who died because of the brutality of the LTTE, the hostage taking, the assassinations, the horrendous tactics such as electrifying water, were victims of a megalomanic mentality, and there is no point in recriminations about Prabhakaran's brutality, just as there is no point in recriminations about the destructive power of a tsunami. One simply sorrows, for those who died, and for those who suffered, with perhaps some regret that no one had stopped him earlier.
But there must be anger about those who contributed to protracted delay, and on May 19th I was thinking of those wicked people who supported the LTTE in the last days, in particular those who contributed equipment to enable them to build up huge defences. These led to the taking of Kilinochchi taking much longer than it should have, with many of our youngsters dying in trying to get over the tall barricades. Worse, it gave the LTTE time to plan and ruthlessly execute the hostage taking that they had determined on, in Prabhakaran's 'Gotterdammerung' vision.
The most horrible contribution to my mind was that of the organization called Norwegian People's Aid, which allowed over 40 of their vehicles to be used. They did not inform us about them, and only acknowledged what had happened when the Defence Ministry asked. Even then they only admitted to a few, and it was only later that they acknowledged the full force of the aid they had given.
They lied to the European Union by pretending that this had happened because we had not permitted any Europeans to remain in Kilinochchi. At a meeting of the Consultative Committee on Humanitarian Assistance they had to admit that this was not the case, and they excused themselves on the grounds that it was only a junior person who had stayed, as though such a person could not count the number of vehicles that the LTTE had taken away.
In Colombo, when what had happened was revealed, there was anger against the Norwegians. This was misplaced. There were no Norwegians in senior positions with NPA, rather it was managed by a conglomerate called Solidar, which was headed by British personnel. The leadership of this was pretty suspect, one Britisher called Peter Sunderland I think, another with several passports called Felipe Atkins, and the spider at the centre of the web a man called Guy Rhodes. There was also Mathew Todd, who was in charge of a German aid agency, who I used to think an innocent computer buff, married as he was to a great friend of mine, until he fled Sri Lanka quite suddenly when it seemed further information was emerging about the activities of the agencies that made up Solidar.
I have just been sent a typical distortion by Groundviews of what I said three years ago with regard to an Amnesty claim about cluster bombs. GroundViews declares that –
'Prof. Rajiva Wijesinha, in February 2009, called those in Amnesty International "lunatics" and their concern over the use of cluster bombs by the Sri Lankan army "rank idiocy". ……What new levels of spin, deception, counter-claims, propaganda and hate speech through spokesmen, Ambassadors, advisors and other assorted apologists will the government employ to counter this damning new evidence of what can constitute war crimes by the armed forces?'
This is total distortion of what I said. The term rank idiocy was applied to a man called Jim McDonald who suggested it was possible that some lower ranks 'used captured LTTE cluster bombs'.
I am grateful to Groundviews however for having, in their careful study of what I write, drawing attention to this article. It makes it clear that even Jim McDonald accepted that the LTTE had used cluster bombs. For him to claim then, in order to justify his determination to condemn the Sri Lankan forces, that what might have happened is that the Sri Lankan forces used captured LTTE cluster bombs is indeed the height of lunacy – which is perhaps even within Amnesty they began to tease Jim McDonald about his strange logic, and called him the 'cluster bomb'.
It is useful, in the present controversy, to quote at length from my 2009 article. I should note too that several years ago I pointed out individuals who I believe had a destructive agenda. One was Rama Mani, who had to leave, despite the best efforts of the establishment trying to keep her. Sadly the advice I gave about Guy Rhodes and Gordon Weiss was not taken. It was much later that Wikileaks revealed that one of the principal sources of American charges against us was Guy Rhodes, and I suspect this fed into the contributions by Steve Rattner, who began by assuming that we were an apartheid state.
The link Wikileaks has established between the Norwegian NGO FORUT and Solidar, the umbrella organization of European NGOs that benefited from so much funding in Sri Lanka in the period before the LTTE's military wing was destroyed, prompted further research which has proved most enlightening. To be precise I should note that the link brought to our notice was between the erstwhile heads of those two organizations in Sri Lanka, but the continuation of their campaign against this country suggests that the congruence of their attitudes while they were here was not entirely accidental.
I venture to suggest now that there was even more to their plotting. In August 2008 there was a claymore explosion that damaged a car belonging to an NGO working in the Vanni, and injured its driver. This was used to criticize the Sri Lankan government and what was alleged were its Deep Penetration Units, but at the time I wrote that we needed to look at the incident in the light of the use being made of it at the time.
I noted that, 'several NGOs, most of them international ones, are functioning in the Wanni, along with UN agencies. Most of them work primarily through local staff, whom they acknowledge are under tremendous pressure from the LTTE. This is one reason why they want more foreign staff there, though as it turns out such staff seem even more ineffective in dealing with the LTTE. Thus, while it was argued that the takeover of NPA vehicles was due to the absence of foreign staff, it turned out that foreign staff had been present, and had signally failed to inform anyone in authority, until the cat was out of the bag anyway, that the vehicles, 38 of them, had been taken over.'
After the Wikileaks revelation about Guy Rhodes, I went back to the various assessments I had made in 2008 and 2009. What I found was fascinating, and suggests that what we are going through now was carefully prepared by just a few members of what calls itself the international community. Sadly the many decent members of the international community who work here stand by their own kind, and will refuse to look at the evidence of shady dealing. But I suppose one cannot blame them, given the manner in which government too ignored the evidence placed before them.
The long history of the network that continues to hinder efforts at progress in Sri Lanka can be seen in the minutes of what was termed the UN Protection Group. This indicated that 'In a daily meeting of Security Operations Information Centre comprising UNDSS, UNOCHA, SOLIDAR and UNOPS analysis of satellite imagery and other information is being used to try to identify numbers and locations of IDPs in the Vanni and in particular in the no-fire/safe area. The number of civilians in safe area is thought to be between 70,000 to 100,000 individuals.'
I wrote about this in March 2009, in an essay entitled 'The Great NGO Game', that ' I was not sure whether it was appropriate that the UN should be dealing in satellite imagery of conflict areas on a daily basis, but I could see that permission might have been given for this by the Ministry of Defence, given our continuing cooperation with the UN. But what was SOLIDAR doing as a member of the Security Operations Information Centre?'
Incidentally it should be noted that this bunch of security experts, with access to satellite imagery, thought that there were between 70,000 and 100,000 civilians in the safe area. I thought then that 'this particular bit of information had not been shared elsewhere in the UN system, so that the poor High Commissioner for Human Rights was still claiming that 'According to UN estimates, a total of 150,000 to 180,000 civilians remain trapped in an ever shrinking area'. The significant point in the current context though is that the Darusman panelists are clearly bonkers to claim that we deliberately underestimated figures for the Wanni, since it would seem the UN too made similar errors to our own.
For my current analysis however what is vital is something I missed then, namely the components of this exclusive UN club of which Solidar was so unusual a member. In wondering what an NGO was doing in this Security Operations Information Centre, I did not focus on the involvement also of UNOPS. This last, I should note, is a strange entity that does not function like other UN agencies we are used to, which receive funding to fulfil particular purposes. UNOPS on the contrary brings no money to the countries in which it operates, but rather picks up contracts from other segments of the UN as well as donor countries.
Recent reports have dwelt on a Wikileaks revelation about a meeting the US ambassador in Norway had with NGO representatives. This occurred on August 24th 2009 'to discuss the recent conflict in Sri Lanka, specifically in relation to a Congressional reporting requirement in recent supplemental funding legislation.'
The salient meeting on that day was with Ranveig Tveitnes former country director for Forut. I recall her as a particularly silly young woman, who had claimed, when told that NGOs had spent millions on what was termed capacity building to no purpose, that they had succeeded in teaching Sri Lankans to boil water before drinking it. Harsha Nawaratne, the Head of  Sewalanka, said he pointed out that he had known about the need for this long before NGOs descended on Sri Lanka.
Tveitnes however turned out to be vicious as well, and fell out with her local staff. This led to her being 'expelled from Sri Lanka without an explanation' according to Wikileaks. I am told that in fact she had to leave because her visa was not renewed but, given her performance in the short time she was here, that was not entirely surprising. She continued however to fulfil the aim with which it seemed she had originally come to Sri Lanka, in that she told the American ambassador 'that Forut, and a number of other international NGOs, had local staff on the ground with satellite phones who were able to provide brief but consistent text message situation reports. Tveitnes also would text specific questions to her contact and receive responses.' Read the rest of this entry »
There was much speculation some months back about the provenance of the meeting of minority parties in Zurich. The usual suspects were thought to be behind the event, with the usual suspicions. My own view was that the move was to be welcomed, because unlike in the past the balance of power at such meetings could no longer be held by the Tigers. Given the strength of mind displayed in resisting them by a host of others in the past, even while their backs were to the wall, I felt that the outcome could only help in promoting a united Sri Lanka. The initiative seemed designed to promote discussion as a method of reform, rather than violence, and it seemed that the forum would get this message through to those who had been forced into acquiescence with terrorism and efforts to subvert democracy.
I still think this positive approach may not prove mistaken, but I must admit to some worry when I saw the name Peter Bowling amongst those who had facilitated exchanges. We have unfortunately been here before. He was one of the leading instigators just over a year ago of the petition sent to the UN Secretary General that accused the government of all sorts of crimes in its efforts to suppress the LTTE in Sri Lanka.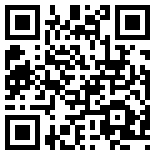 Amongst the shadowy figures dominating the Coffee Club, the gossip circle of international NGO personnel that propelled one of the early petitions against Sri Lanka presented to the UN Secretary General, was a man called Guy Rhodes. He headed a conglomerate of European NGOs called Solidar, which seemed to have swept up a great deal of the funding described as humanitarian assistance to the Sri Lankan people.
I first noticed Mr Rhodes when he spoke passionately against international agencies continuing, after they had been asked to leave LTTE dominated areas, to use the funds they had collected for the benefit of the people left behind. His argument was that, unless the agencies had continuing access, they would be in breach of the conditions their donors had laid down in granting them funding for humanitarian purposes. This seemed very odd, firstly because the other agencies did not seem to suffer from this constraint, and secondly because it was obviously wrong that donors should have inserted clauses into their funding agreements without the knowledge, let alone the approval, of the concerned government.
 Guy Rhodes did not seem inclined to let us look at the agreements he cited so confidently. We had previously pointed out to the Ministry of Foreign Affairs that many agencies, contrary to the blanket agreements they had signed, with that Ministry or others, simply did not bother to consult government, let alone get its approval, in gathering funding unto themselves to use in Sri Lanka. Of course it was partly our fault for not having set solid systems in place and demanding accountability, but in mitigation it should be noted that the UN had imperceptibly slipped into the role of coordinator of funding.
I believe this began with the Ceasefire Agreement, when the LTTE made it clear that there had to be mechanisms to control the two parties to the Agreement, which they kept insisting were on an equal level. Unfortunately the government of the day seemed to grant that, and so the idea spread that the UN was intended to hold the balance.