You are currently browsing the tag archive for the 'SLFP' tag.
Undoubtedly the most bizarre of the characters who influenced the President in the period after the election of 2010 was Sajin Vas Gunawardena. He was not a relation, and he did not have the professional or academic credentials of the other characters discussed here. Indeed he had hardly any qualifications but, ever since Mahinda Rajapaksa became President, he occupied positions of trust and responsibility.
It was claimed that the reason for the confidence the President reposed in him was because, while a clerk in the Middle East, he had helped the President with the technology during a presentation that might otherwise have been a disaster. But it is also likely that, after they thus became acquainted, he was able to serve the President in a variety of ways that commanded his affection and his confidence.
The first escapade in which he was involved under a Rajapaksa Presidency was the setting up of a budget airline. Called Mihin Lanka, in honour of Mahinda, it rapidly lost a lot of money, though Sajin himself became very wealthy during his tenure in office. Before long Mihin Lanka was handed over to Sri Lankan Airlines to be managed, and the losses of both together – the Board of the latter chaired by the President's brother-in-law Nishantha Wickremesinghe – continued a drain on public funds for many years.
I first came across Sajin when I was appointed to head the Peace Secretariat, and was told that he was the point of liaison between the Secretariat and the President's Office. In fact he had no interest in or understanding of our work, and I liaised mainly through the President's Secretary Lalith Weeratunge, though in those days I generally had immediate access to the President if this was needed.
I met Sajin early on in my tenure of office, and then hardly ever again, though he came I believe to the opening of the new office which had been built for us in the premises of the Bandaranaike Memorial International Conference Hall. When we were deciding on the allocation of rooms in that office, my Director of Administration suggested we keep a room there for the use of Sajin. This seemed to me unnecessary, particularly as the room he suggested was the second best in the building. I thought it should go to my Deputy, a retired Tamil ambassador named Poolokasingham, whose stature I thought needed to be established. I told the Director that, since Sajin had not come to the office for a long time, all we needed to do if in fact he wanted a room was to set aside one of the smaller rooms at the end of the main corridor. I heard nothing more after that about that particular suggestion, and I think the Director was secretly relieved, though he had thought it was his duty to keep Sajin happy and thus prevent any recriminations against the Secretariat in general, and me in particular. Whether this contributed to his later animosity against me I do not know, but the experience of our High Commissioner in London, Chris Nonis, indicated that Sajin wanted his importance to be recognized, and resented anyone else who had a direct link to the President.
But way back in 2007, Sajin was more interested in his own political career, and during the next couple of years he was elected to the Southern Province Provincial Council. Then, in 2010, he got nomination for the Galle district for the Parliamentary election, and did reasonably well. In Parliament he was one of the young MPs in the group around Namal Rajapaksa but initially he had no executive responsibilities.
All that changed with the realization that the Ministry of External Affairs was in a mess, and he was appointed to be its Monitoring Member of Parliament. That was the only serious Monitoring MP position, and one heard hardly anything of the few others who had been appointed, until that is Duminda Silva, attached to the Ministry of Defence, was involved in the death of Bharatha Premachandra, another SLFP politician from the Colombo district.
When I read of, and hear, the President expressing concerns about an international conspiracy to destabilize his government, and topple him, I feel immensely sad. One reason is that what he fears is not entirely without foundation.
The idea was put to me, quite politely, by the head of the Sri Lanka desk at the UN, who said that, whereas Mahinda Rajapaksa had been a good leader during the War, perhaps someone else was better suited to lead during peacetime. The young man from our Embassy who had accompanied me to that meeting said the same proposition had been put to Nivard Cabraal. Both of us repudiated the idea, and indeed I recall citing Tolstoy in this connection, given the theory he had put forward in War and Peace, about the visionary Alexander having to take over after the practical soldier Kutuzov had won the war. I have no idea what arguments Nivard used, but I have no doubt that he would have shared my conclusions.
The Tolstoyan imagery was pertinent with regard to the less polite approach of some Westerners, who put forward Sarath Fonseka for the Presidency. This seemed to me rank wickedness, and I believe some European ambassadors shared my view, for they told me – at a farewell lunch I gave the two nicest of them – that they knew what he was like, and could not understand what some of their colleagues were up to.
I am not sure that the Americans, who were foremost in the venture (or at least some of them, for I cannot believe that thoroughly decent people like the then Social Affairs Officer Jeff Anderson were involved) were actually wicked. I have long learnt that one should never attribute to wickedness what can be put down to stupidity. I suspect then that those who still had some values but went along with the idea thought that Sarath Fonseka would split what they saw as the extreme vote, and that this would enable Ranil Wickremesinghe to win.
Ranil however was sharper than them, and withdrew – which is perhaps what prompted Paikiasothy Saravanamuttu, at the Christmas Party given by the then Deputy British Head of Mission, to say that the whole debacle was Ranil's fault for having withdrawn.
Sarath Fonseka lost conclusively – despite Sara's efforts to suggest the election had been fraudulent – which is why the protests I suspect had been planned never got off the ground. But the American extremists had succeeded beyond their wildest dreams, because Mahinda Rajapaksa abandoned his visions, and a new homespun Kutuzov emerged.
For with Fonseka as his principal opponent, Rajapaksa had to cover that flank as it were, so that it was extremists who played the largest role in his campaign, not the fundamentally decent and moderate SLFP leadership. And so they have emerged as the strongest influences on policy in the government. Read the rest of this entry »
Several papers, though interestingly enough not all, carried accounts last week of the failure of Vasantha Senanayake to propose the Constitutional Amendment that stood in his name on the Order Paper of Parliament on September 25th. It was not however registered that he had not withdrawn the motion, which was to introduce statutory limitations on numbers in the Cabinet. He merely postponed it, while meanwhile requesting government to set up a Committee to go into that and other constitutional amendments he had proposed.
It seemed to me a pity that he had not gone ahead with the motion, not least because of the enthusiasm with which government members had greeted it on the day. One government MP came up to congratulate him, and was deeply disappointed to be told that he would not be proposing it that day. Even more surprisingly, a Cabinet Minister, albeit a particularly honest and honourable one, told me it was a very good idea. And the enthusiasm of the opposition also took the form of recognition of their own inadequacies, for Ravi Karunanayake, who had proposed something of the sort through a Private Members Motion, granted that it was much more effective to put forward a Bill.
Ravi indeed has contributed to the contumely in which Private Members Motions are held, by proposing hundreds of varying importance, which has contributed to Fridays becoming a day to avoid Parliament. And it is a mark of the lack of awareness about Parliamentary practice in those who pass for senior Parliamentarians that it was a first time member who registered the importance of putting forward a Bill, instead of adding through a Motion to the tedium of Fridays. That day in Parliament is now largely the preserve of Ravi and of his great rival Buddhika Pathirana, along with legions of the dead (obituaries being the other main subject of discussion on Fridays, apart from the motions of the dynamic duo).
The assumption in the press was that Vasantha had been pressed by the UPFA leadership into withdrawing the motion. This had indeed happened earlier, for he had put forward the Bill some months ago, but on that occasion the President had spoken to him and, in talking about his bright future, persuaded him not to put it on the agenda. I suppose it is because I do not have a future that I would have sought some sort of commitment from His Excellency to encourage debate and discussion on the matter, but I can understand someone of Vasantha's age believing that that would not be the end of the matter. Read the rest of this entry »
When I began this series, over four months ago, the title may have seemed excessive. And even my good friend Dayan Jayatilleka thought I was being unduly pessimistic about the President's pulling power when I said that the UNP would poll at least 40% in Badulla. But the results there have shown that the threat is even more serious than I had thought.
Over the next few weeks I will explore how the threat might be averted. But I suspect that that will serve no purpose, for Basil Rajapaksa, who may be the only one of the decision makers who reads what I write, would by then have dragooned the President into having an early election. He did this in 2009 when, as the President then put it to me – with a hint of contempt I think for what he deemed the amateur nature of our advice – only Gota and I told him not to have the Presidential election so soon.
That haste, to entrench not the President, whose popularity was unrivalled at the time, but his rent seeking friends and relations in power, has been the root of the evils we have suffered. Contrariwise, Mahinda Rajapaksa, if left to himself, would I think have gone ahead with the reforms he had promised. And he can still save himself, and his legacy, if he works on reforms such as those so helpfully suggested by Vasantha Senanayake, which aim at strengthening the effectiveness of the Executive, not its power. But even now, understanding that having the Presidential election soon would be unwise, the rent seekers are trying to precipitate an early Parliamentary election. They ignore the fact that Parliament has a year and a half to go, and the President more than two years, ample time for the pluralist Mahinda Rajapaksa to recreate himself, free of the baggage he has been compelled to carry.
But can he do this? Does he have the will and the ability to assert himself again? Sadly, the way in which he has allowed little things to get out of control, through a combination of indulgence and lethargy, suggests that the will is weakening, even if his abilities are still in good order. I will illustrate this in my column this week by exploring the sort of embarrassment to which he allows himself to be subjected, when he forgets that the leader of a country should not let himself get involved in trivialities or in criminal activities. Read the rest of this entry »
Perhaps the saddest influence on President Rajapaksa was his Foreign Minister, G L Peiris. There were two main reasons for this influence. One, commonly known, was the hold he had on the President's eldest son, Namal, who had been elected to Parliament in 2010 and who saw himself as his father's successor – a prospect made possible when, soon after that Parliament was elected, after a few crossovers from the opposition made a two thirds majority possible, the Constitution was changed to remove term limits with regard to the Presidency.
In principle this made sense, since otherwise the lame duck syndrome would have set in almost immediately. There would then have been internecine warfare between Basil, who had previously assumed he would succeed, and the old guard of the Sri Lanka Freedom Party. This was inevitable given Basil's political history, even though they had a healthy regard for Mahinda Rajapaksa, who had remained faithful to the party during the dark days when President Jayawardene was using all the powers of government to split and destroy it, and also when he was treated with disfavor, despite his seniority, by President Chandrika Kumaratunga.
The latter had left the SLFP because of disagreements with her mother over the succession. When she felt sidelined in favour of her more right wing brother Anura, she set up her own left wing group together with her husband. Basil however, in the darkest days for the SLFP, had actually joined Jayewardene's UNP. His elder brother indeed did not entirely trust him, but found him a hard worker and a capable strategist, and hardly ever spoke ill of him to others.
With Namal the situation was very different. The intensity of his dislike and perhaps nervousness with regard to Basil became clear when he attempted to get a group of young Members of Parliament to send a petition to the President requesting that GL be appointed Prime Minister. That post was held by a senior and very old member of the SLFP, D M Jayaratne, who seemed at death's door a year or two after he was appointed. This led to the memorable quip by the President that he was the only senior member of the government who was praying for the man to live, whereas his colleagues were all dashing coconuts (a formula to invoke both blessings and curses) for his death. Members of the opposition indeed claimed, when the Prime Minister was in the United States for treatment it was doubted would be successful, that there had been seven aspirants for his post.
The most junior of these, but also closest to the President, were Basil and GL. Though the application of the latter seemed preposterous, Namal's effort to dragoon support for him made it clear that his ambitions were not without hope of success.
His influence with Namal lay in the fact that he had coached him for his Bar Exams. The boy had been sent to university in England, but had dropped out. Though incapacity was alleged, it was more likely that he had been unable to resist returning to Sri Lanka when his father was elected President, and working towards a political career. His father, who had been mentored in his youth – having been elected to Parliament at the tender age of 24 in 1970 – by the then Secretary General of Parliament, one of the few from his home District of Hambantota to have received a good education in the days before the Second World War, had been encouraged to enter Law College and qualify as a barrister. He pushed his son into the same course, and the boy passed out before the 2010 General Election, albeit to claims that special arrangements had been made for him to take the examination. Read the rest of this entry »
An opposition member noted that recently there had been much speculation in the corridors of Parliament about the manner in which funds were being allocated for development. I had realized something unusual was going on, because during Reconciliation meetings in the North I had been told about massive amounts being made available to individual Members of Parliament.
I had not received anything myself, and indeed had to ask for the Rs 5 million that has been given each year to all Members of Parliament. I was particularly keen to have this available, because it was only recently that I realized that no one else spent even a modicum of what I did in the less populated Divisions in the North. I had decided that this year then I would spend the bulk of my funds, not split between North and South as previously, but largely in the East, because I realized there were also Divisions there which received little. But I am not sure whether I might not be forgotten, given the rush to spend the much larger sums that have been given selectively.
What the rationale for selection is I am not clear about, though I know that DEW Gunasekara has not received any, and it seemed Rauff Hakeem had received nothing either. I was told though that, when he complained about this to the President, it transpired that the latter was not aware of this and urged him to write in and ask. I have followed suit, but as yet have received no reply.
At a recent Consultative Committee meeting however, since the Minutes referred to the allocations, we were able to ask, and received a very clear picture of the manner in which the development budget allocated to the Ministry of Economic Development is being spent. It seems that large amounts have been allocated to government Members of Parliament who chair particular Divisional Development Committees, and they are asked to decide on Projects. This is of course not meant to be spent arbitrarily, but is supposed to be after due consultation of the people.
The request to write an article on US Policy towards Sri Lanka in 2008/2009 came at a timely moment, for I had been reflecting in some anguish on the crisis that the Sri Lankan government is now facing. I believe that this crisis is of the government's own creation, but at the same time I believe that its root causes lie in US policy towards us during the period noted.
Nishan de Mel of Verite Research, one of the organizations now favoured by the Americans to promote change, accused me recently of being too indulgent to the Sri Lankan government. I can understand his criticism, though there is a difference between understanding some phenomenon and seeking to justify it. My point is that, without understanding what is going on, the reasons for what a perceptive Indian journalist has described as the 'collective feeling that the Sri Lankan State and Government are either unable or unwilling' to protect Muslims from the current spate of attacks, we will not be able to find solutions.
Nishan might have felt however that I was working on the principle that to understand everything is to forgive everything. But that only makes sense if corrective action has been taken, ie if the perpetrator of wrongs has made it clear that these will be stopped and atoned for. Sadly, after the recent incidents at Aluthgama, I fear the time and space for changing course are running out. But even if we can do nothing but watch the current government moving on a course of self-destruction, it is worth looking at the causes and hoping that history will not repeat itself at some future stage
My contention is that the appalling behavior of the government at present springs from insecurity. That insecurity has led it to believe that it can rely only on extremist votes and extremist politicians. Thus the unhappiness of the vast majority of the senior SLFP leadership, and their willingness to engage in political reform that promotes pluralism, are ignored in the belief that victory at elections can only be secured if what is perceived as a fundamentalist and fundamental Sinhala Buddhist base is appeased.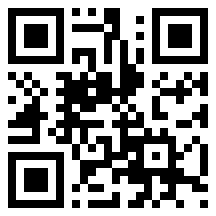 Apart from its failure to pursue Reconciliation with determination and coherence, perhaps the saddest failure of the current government has been with regard to Education. When the Cabinet was being formed in 2010, one of the President's friends who was pressing hard for me to be appointed Minister of Education was told that they had found a brilliant candidate, namely Bandula Gunawardena. I presume his long experience in giving tuition was thought an appropriate qualification.
It was not taken into consideration that his very livelihood had depended on the failure of the education system to provide good teaching. It was not conceivable then, given that he was not likely to disrupt the livelihoods of those who had toiled alongside him in the industry, that he would prioritize the production and employment of more and better teachers. So indeed it proved. The whole approach of the Ministry in the last four years, in line perhaps with the populist rather than productive interpretation of the Mahinda Chintanaya that has dominated government during this period, was to put up larger and more elaborate buildings in select locations.
The purpose of this became clear when I brought up, at the last meeting of the Education Consultative Committee, the waste of resources in the fact that a well equipped computer laboratory had been put up in a school I knew well in a rural area, but it had remained closed for several months. I had been told that this was because the authorities were waiting for a dignitary to open the place.
Bandula confirmed this, and claimed that it was important for the people to know who had provided such a facility. That this was in fact the people, since the building had been put up and equipped through loans which the people would have to repay, was not something that would have occurred to someone who had made his living by giving tuition in Economics. Nor would he have realized that the adulation expressed in speeches at a formal opening would not have a lasting impact compared with the resentment of students, and their parents, who are bright enough to know when something intended to benefit them is being squandered for political gain.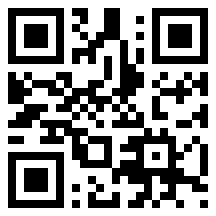 A recent newspaper article on Sri Lankan relations with India suggested a level of incompetence that even I had not thought possible in our Ministry of External Affairs. The article described the Ministry as 'virtually defunct' but that is misleading. It is actually viral in its determination to destroy relations with India, and continuing to talk of its incompetence is to support its destructiveness.
I had thought it possible that the Minister was not responsible for the determination to destroy, and that he was simply anxious to keep his job, and therefore followed blindly those he thought had greater influence than he did. But the description of what happened in 2012 suggests a more insidious nature. The article declares that the Minister had 'confirmed that Rajapaksa had promised "13 plus"' to the Indian Foreign Minister, and that it was only after that that the Indians had gone public with that promise. But the article did not mention that not only did Peiris fail to stand up for the truth,, when various spokesmen of the President denied that promise, but he also failed to send a response to the letter requiring clarification that was sent by the Indian Prime Minister.
Or, rather, he sent a response and then withdrew it. This technique is a specialty of the current Secretary to the Ministry, Kshenuka Seneviratne, even though it is thoroughly unprofessional, as noted by a former colleague who has now made her getaway from the mess. But it is not only unprofessional, it embarrasses both sides, which I suspect Kshenuka well knows. Peiris however may not have understood that, when he sends a letter and then withdraws it, his credibility is gone for ever (though in his case I suspect it had gone long before, as American ambassador Patricial Butenis of now blessed memory put it).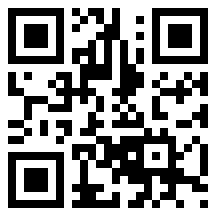 The government decided last week, when faced with the announcement by Navi Pillay of her team to investigate Sri Lanka, to propose a motion in Parliament against such an investigation. This was a shrewd move, since it puts the main opposition on the spot with regard to whether it supports such an investigation. I can understand the TNA opposing such a motion given that it sees this as one way of achieving its goals, even though I think it would have achieved more had it, like the Indian government, stood foursquare against international interference whilst also urging the Sri Lankan government to pursue reconciliation and a better deal for the Tamil people more comprehensively.
What would be unacceptable is for the national opposition to oppose such a motion, and I think the UNP will find it difficult to decide how to respond. It would seem a sad betrayal of our sovereignty to oppose such a motion, and I think sensible people in the UNP would not want to commit a political blunder of such magnitude.
And the decision to support the motion should be the easier for any forward looking Sri Lankan, given that the motion is so limited in scope.Government has not gone down the disastrous route advocated by Wimal Weerawansa of opposing not only an international investigation, but of also opposing any effective domestic mechanism. Indeed government has scored a major triumph in having the motion proposed in the name of Achala Jagodage, who came to Parliament through Weerawansa's National Freedom Front. And though most of the other signatories cannot be described as political heavyweights, also included as a signatory is perhaps the most intelligent amongst the new SLFP entrants into Parliament, the Hon Janaka Bandara. He chaired the only Committee in Parliament, apart from COPE, that proved effective in the last four years, and he also had the courage of his convictions and resigned when he found that the report of that Committee, on public petitions, was ignored.