You are currently browsing the tag archive for the 'Sithy Tiruchelvam' tag.
When Neelan was assassinated, it was initially assumed that Jeevan Thiagarajah, a younger protégé to whom he had become increasingly close, and whom he had seen as his chosen successor, would take over. But Radhika came to a swift arrangement with Neelan's widow Sithy, and between the two of them they ran ICES for the next few years. Sithy was given unlimited access to ICES funds and resources, and the finances suffered terribly. Radhika's lame excuse when the problems were laid bare was that she had merely signed whatever the Financial Director laid before her, and it was only after she left that she realized he knew little about finance.
In 2006 Radhika took up a UN assignment but ensured that someone she had herself selected, Rama Mani, who was very much on the international NGO circuit, succeeded her as Executive Director. Rama managed to alienate most of the researchers at ICES and evaded queries about financial problems until finally Kingsley de Silva, who was still Chairman of the Board, dismissed her.
At this point all hell broke loose. Apart from the efforts at blackmail of Angela Bogdan, Radhika weighed in heavily from New York on Rama's behalf, while Rama even got the UNDP Regional Director to sign a petition asking for her reinstatement. This turned out to be under false pretences, and he retracted apologetically, while in New York, after much complaining, Radhika agreed with the Secretary General that she would give up her continuing involvement with ICES, which she should indeed have done when taking up a UN involvement.
My own deep worry about ICES had begun when Gareth Evans, who had chaired the Committee that developed the R2P concept, had been invited by Rama to deliver the Neelan Tiruchelvam memorial lecture, and had engaged in wild attacks on the Sri Lankan government. Having refrained from any mention of who had killed Neelan, he basically suggested that the Sri Lankan government, while engaged in excesses in its efforts to suppress the Tigers, was essentially racist and becoming ripe for R2P intervention.
Gareth came to see me afterwards and I challenged his claims, in particular his assertions that there had been genocide and ethnic cleansing in Sri Lanka, conditions which warranted exercise of R2P. The only instance of the former he could mention was what had happened in July 1983, and he granted that that was no reason for evoking R2P now. With regard to the latter, he could not remember his reasons for the claim, and had to turn to his assistant, Alan Keenan, who had worked for ICES and developed an insidious interest in Sri Lanka which he now exercised on behalf of the International Crisis Group which Gareth headed.
Keenan sanctimoniously referred to the expulsion of Muslims by the LTTE, which had happened in 1990. Neither the date nor the perpetrators had been mentioned in Gareth's speech, which made clear the sleight of hand involved. I mentioned that there was other shoddy work in the speech, and he agreed to respond when I had written to him about this, but needless to say, I never received any answers.
Interestingly enough I met Gareth again the following year, in Geneva, and I reminded him that he had not responded. He first claimed to have done so, and then changed his stance and said that he had been told I was a difficult person to deal with. I was flattered, that a former Australian Foreign Minister should be nervous of me, but I persevered, and he told me to write to Alan again with the questions. Obviously this time too there was no response. Read the rest of this entry »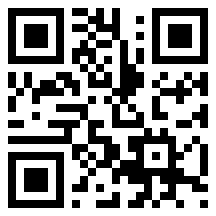 The International Centre for Ethnic Studies invited me recently to a seminar which was essentially on the post-conflict situation, though it had a more philosophical title, as is required to attract funding. I was pleased to attend, since I think one should engage with such organizations. Though I felt that for many years ICES had an essentially destructive agenda as far as this country was concerned, that seems to have changed with the appointment of a new Executive Director, who is certainly critical of government, but with I think no partisan agenda but only a commitment to ethnic pluralism as well as fundamental human rights.
This is Mario Gomes, whom I first knew as a protégé of Richard de Zoysa. I was reminded of this (rather sentimentally, a sure sign of advancing age) at the opening session, which I only managed to get to late since I was driving down from Vavuniya. However I managed to hear almost the whole presentation by Qadri Ismail, who was his usual iconoclastic self, demanding a stop to generalizations about identity. I would describe this as a quintessentially liberal position except that he would probably find the term anathema (I think he still sees himself as a socialist, though I can think of no one less likely to fit into any form of collective).