You are currently browsing the tag archive for the 'Singapore' tag.
Tarzie Vittachi's 'Island in the Sun' is perhaps the best piece of political satire written in this country. It has graphic desctiptions of the politicians of the nineties, with Sir John Kotelawala for instance being the Rogue Elephant and Dudley Senanayake the Tired Tortoise. J R Jayewardene was the Seethala Kotiya, a description that perhaps would not fit his nephew, familiarly known as 'Poos' in the family, a milder member of the Cat family.
But there is another description that fits Ranil well too, given the strange goings on at the Central Bank. Tarzie suggested that R G Senanayake could not move straight even when that was the easiest thing to do. So now we find that, what might have been an understandable – if capital friendly – change of policy was not done direct as a principled man like Eran Wickremaratne might have done. Rather there was clandestine activity which, in a Watergate style operation, has been concealed so that the ugly truth emerges only gradually.
A couple of years back one of the more thoughtful of our career Foreign Ministry officials tried to put together a book on Sri Lanka's international relations. This was an excellent idea in a context in which we do not reflect or conceptualize when dealing with other countries.
However it turned out that hardly any Foreign Ministry officials were willing or able to write for such a volume. Still, with much input from academics, the manuscript was finalized. But then the Minister decided that it needed to be rechecked, and handed it over to his underlings at the Kadirgamar Institute of International Relations and Strategic Studies, where it has lain forgotten since.
Recently I retrieved from my archives the two pieces I was asked to write, and am republishing them here –
Sri Lankan relations with the different regions of Asia present a fascinating prism through which to examine our changing position in the world. The subject also suggests areas in which we might develop our position further, in terms of defining more clearly our objectives, and endeavouring to fulfil them more coherently.
Though the field requires constant attention and care, there is not really much need of further definition with regard to three areas. South Asia, the SAARC Region, and in particular India must remain our main focal point. The attention government pays to ensure that we are on a similar wavelength to India is a feature we should never have allowed to lapse, while continuing of course to ensure positive relations with Pakistan and the other countries in the region.
With regard to East Asia, similar principles apply. Our friendship with China has been a cornerstone of our approach to other countries, and this obtained even in the era soon after we obtained independence, when the Soviet bloc considered us a satellite of the West. From the time of the Rubber-Rice Pact, negotiated by R G Senanayake, we made clear our determination not to let the formulaic approach of other countries adversely affect our relations with the most populous country in the world. During the last years of the Cold War, friendship with China accorded with the predilections of the West, but now that the latter is wary of increasing Chinese capabilities, we should not let ourselves be stampeded into a less affectionate relation.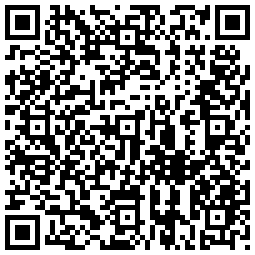 Speech of Prof Rajiva Wijesinha – Chairman, Council of Asian Liberals and Democrats at the award to Dr Chee Soon Juan of the Singapore Democrat Party – 
2011 Liberal International Prize for Freedom
Dr Chee, Members of the Singapore Democrat Party, the Council of Asian Liberals and Democrats and Liberal International – and indeed anyone else, if there be anyone here who does not belong to any of these concentric circles. The one person I know does not belong to our extended family is Jee Say Tan, and of course he does not belong to the Singapore Democrat Party in the same way as no President of Singapore has belonged to the People's Action Party. Having known him for longer than I have known anyone else in this room, 38 years in fact, having welcomed him as a freshman to University College in Oxford, I can only say how delighted I am that, as in those distant days, he has refused to conform.
Dr Chee I have known for a mere decade and a half, when he was setting out on his then very lonely struggle to liberalise Singaporean politics. As you know he suffered for this more than those who had engaged in oppositional politics in the period immediately preceding. At the time Singapore got its independence of course harsh measures were the norm, the Singapore government like its British predecessor jailing anyone who was even remotely committed to leftist politics.
The reason Dr Chee was treated so badly however was because he took on the Singapore regime on its own terms. Indeed he could have been a favoured son of that regime had he not believed that freedom is not only about economic freedom but also about political and social freedom. From a Liberal standpoint, asserting the importance of all freedoms, he exposed the pretensions of the People's Action Party.