You are currently browsing the tag archive for the 'Secretary-General' tag.
The last conference I attended was in the North East of India, where the topics encapsulated in the title of Prof. Hettige's book loomed large. The same issues that bedevil development questions in this country were apparent there, and could be summed up perhaps in one word, namely consultation.
I was asked, earlier this week, to speak on the 'Nexus between Development and Governance; a Sri Lankan Perspective' at the launch of Prof. Siri Hettige's latest book, 'Governance, Conflict and Development in South Asia: Perspectives from India, Nepal and Sri Lanka'. This is in fact a collection of essays, co-edited by Prof. Hettige, bringing together the proceedings of a series of discussions on the subject.
I must confess that I went through only the essays on Sri Lanka, which is a shortcoming, but I should add that I thought it best to concentrate on this country, given the crisis we are going through. Prof. Hettige made some admirable points, though he did so with the detached dignity of an academic, whereas in the current context there might have been a case for a more aggressive approach. But since the essays were written some time back, and the book was a record of what had taken place, I must grant that it would have been difficult to be creatively topical.
The Standing Order Committee finally met today, and we had what seemed a very productive session. I hope we are on our way now to fulfilling one of the first commitments in the manifesto, to amend Standing Orders so as to strengthen Parliament.
Needless to say there was nobody there from the UNP. Their total neglect of Standing Orders in the last few years was I think due more to ignorance rather than a lack of principle, which is why the Prime Minister should have nominated someone with a greater grasp of political concepts. But it was still John Amaratunga who was supposed to attend, and of course he did not come.
But we had Mr Sumanthiran, who had been the other moving spirit behind the swift way in which we worked in the first few months of this Parliament, before the Speaker stopped summoning the Committee. Dinesh Gunawardena also came, which I much appreciated, because he had done his best, which no one else in the Parliamentary Business Committee did, to get the Speaker to move on the Amendments I had proposed way back in 2013. Ajith Kumara was also there, and the Deputy Speaker and the Deputy Chairman of Committees, as also the Secretary General (who has a very good grasp of political principles), along with his Deputy.
We did not reach any decision on Consultative Committees, since it seems the Prime Minister has suggested we should have something called Sectoral Committees. I am delighted that he has at last thought about something he should have been thinking of for the last 37 years, but I suppose one should be glad that at last he has realized the importance of structures that enhance the power of Parliament. I have still to see his suggestions, which have been circulated to other Party Leaders, but will be content to hope for the best and return to this area later.
Meanwhile we have reached agreement on seven other areas as to which I had proposed reforms. Many intelligent suggestions were made on the rest, and we finally agreed on the following; Read the rest of this entry »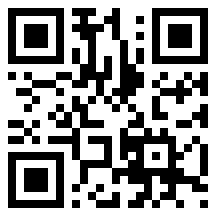 The impending visit of UN High Commissioner for Human Rights, Navanethem Pillay, can be seen as a great opportunity for the government to improve policies and practices as to Human Rights in this country. I can only hope that this opportunity will be taken, and that she will not instead be seen as a threat.
Unfortunately, some indiscretions early in her career have coloured our perceptions of her. Most notably, back in 2009, when the Council was discussing Sri Lanka at a Special Session initiated by the British – and sadly, it now seems from Wikileaks, supported by the Americans, even though at the time we thought the Americans still had the balanced approach to us they had evinced during our eradication of terror – Navi Pillay made a statement designed to put us in the dock.
She may well have believed what she said at the time, but even worse was her continuing condemnation after the Special Session had passed a resolution essentially endorsing the Sri Lankan position. At the next ordinary session she made a statement that seemed to challenge the Resolution passed by the Council. She was roundly rebuked for this by the Indian representative at Geneva, and I am happy to say that after that she did not do anything that could be considered improper.