You are currently browsing the tag archive for the 'Secretary General of Parliament' tag.
I had a bizarre experience recently when I had to attend what is termed Standing Committee B of Parliament, which deals with legislation. This was in connection with the Vasantha Senanayake Foundation (Incorporation) Bill which I had sponsored. The experience was rendered worse by the Minutes which I received subsequently, which bore no relation to what had actually taken place.
I presume that there is some formula for reporting the meetings of these Standing Committees, but it was certainly inappropriate in this case, given that I had raised some matters which I had asked to be recorded. The Minutes state that I moved several amendments to the original draft of the Bill I had presented. This was not the case. What happened was that we were told the legal advisers had gone through the draft and suggested amendments. I accepted these, but I asked the basis on which they had been made.
It turned out then that the representative from the Legal Draughtsman's Department who was supposed to liaise with Parliament regarding the Bill had no idea of the reasons. After much discussion one bright lawyer from the Attorney General's Department said that the changes were probably because the Bill as it stood seemed to be in conflict with the Constitution.
I gathered then that for years the Attorney General had advised against many charitable works by Foundations on the grounds that the Constitution, following the introduction of the 13th Amendment that introduced Provincial Councils, declares that 'No Bill in respect of any matter set out in the Provincial Council List shall become law unless such Bill has been referred by the President…. to every Provincial Council'.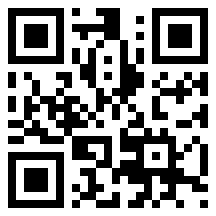 Military intelligence understands well that the diaspora is not a monolith. Indeed my interlocutor noted that only about 7% of the diaspora were supporters of the LTTE. But this made it all the more culpable that government has done nothing about working with the rest, the more than 90% who have wanted only for their kinsmen who remained in Sri Lanka to enjoy equal benefits with the rest of the population. The LLRC recommendation in this regard, about developing a policy to work together with the diaspora, has been completely ignored. Instead those who did well in this regard, such as Dayan when he was in Paris, were the subject of intelligence reports that drew attention critically to their work with Tamils. The fact that in theory this was government policy meant nothing, since very few others were doing anything about this, and there was no coordination of such efforts in Colombo.
Excessive zeal on the part of military intelligence seems to have caused other disasters. We had an excellent High Commissioner in Chennai, but he was summarily removed because, it was reported, the security establishment had criticized him. Similar reports were in circulation about the withdrawal of our High Commissioner in Malaysia, though he himself thought the Minister of External Affairs was the real villain of the piece.
In Chennai, no efforts had been made to engage in the dialogue that the High Commissioner, who was Tamil, tried to initiate. When I spent a few days there a couple of years ago, with my ticket paid for, not by government, but by an agency that had wanted me in Nepal but was willing to fund a journey through Chennai, I was told that I was the first senior representative of government who had gone there for such discussions. The academics and journalists who attended the meetings were willing to listen, but soon afterwards the High Commissioner was exchanged for a Sinhalese, and the initiative stopped. It was only a couple of years later that government finally got round to inviting the senior newspaperman Cho Ramaswamy to send some journalists to report on the situation, which High Commissioner Krishnaswamy had advocated much earlier. What they published made it clear that we had erred gravely in ignoring his advice for so long. The obvious benefits of having a Tamil in station in Chennai, which without him even doing anything made it clear that allegations of systemic discrimination against Tamils were misplaced, never occurred to a Ministry of External Affairs which seems more keen to assuage possible ruffled feelings within Sri Lanka than develop and implement a foreign policy that would take the country forward.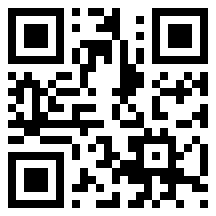 Last week saw yet another example of the slow erosion of systems that makes justice so alien a concept for our people. In Parliament we received yet another Bill cointaining amendments to a previous Bill.  It will be taken up only later, so I was not surprised that the original Bill was not available, since anyone interested could look it up in the interim in the Parliament Library. But once again I found that the notes at the side of the document, which are supposed to sum up the content of each clause, simply noted that the clauses were amendments to previous clauses.
The summing up, I should note, had been included at the beginning of the Bill. This does not happen always, so one should be thankful that this time at least anyone looking at the Bill could find out at a glance what was happening where. But I fail to understand why a custom designed for convenience, to allow anyone looking at the Bill to see immediately the impact of each clause, is now ignored. The only place where it still prevails is in the last two clauses of the Bill, where a note on the side tells us exactly what is in the Bill itself. One notable piece of information thus highlighted is that, where versions of the Bill in different languages are different, the Sinhala text shall prevail.
After the recent fiasco over the delay in providing Members of Parliament with bills they were supposed to discuss and vote on, I engaged in some study of practice here and in other countries, and also referred to relevant authorities. What became clear is that Sri Lanka has in essence taken away from Parliament its power over legislation, and the neglect the Speaker diagnosed in Parliamentary officials, claiming that he would have taken firm action if he had the power to do so, is not seen by them as neglect. They see Parliamentarians simply as lobby fodder, fulfilling their functions simply by speaking and voting for or against a Bill, with no responsibilities to actually ensure that Parliament produces fit and proper legislation.
I say this because a former Secretary General of Parliament has written a book which is supposed to set out the functions of Parliament, in which the chapter on making laws completely omits the role of Parliamentarians. Indeed she even claims that Bills are usually given to Parliamentarians after what is termed the First Reading – when they are placed before Parliament. She has obviously not understood that the First Reading takes place precisely when Parliamentarians have the Bill placed before them, and to see that as a sought of afterthought is a complete denigration of the Legislature as it is constituted, by Representatives of the People.
The book in question is handed out as a sort of bible to new Parliamentarians, but I suspect no official in Parliament has actually studied it and set it against what goes on in other Parliaments. Perhaps no one there now has either the capacity or the inclination to engage in such studies, given the contumely with which J R Jayewardene treated Parliament and Parliamentarians when he imposed the current Constitution on the country, and also its several amendments, which subverted any possible principles the Constitution may have contained.
Join us in calling on His Excellency The President of the Democratic Socialist Republic of Sri Lanka to introduce a Constitutional Amendment to limit the size of the Cabinet to 20, with no more than 20 Cabinet Ministers and no more than 20 other Ministers of Junior Ministerial rank.
You can sign the petition by clicking here.
http://www.change.org/en-GB/petitions/his-excellency-mahinda-rajapaksa-the-president-of-sri-lanka-introduce-constitutional-amendment-limiting-cabinet-to-20-cabinet-ministers
Short link – http://chn.ge/YbSBgY
_____________________________________________________________________________________________________________________
Having written a hundred and more articles on Human Rights, I thought it time now to turn to another subject where the Sri Lankan state could do better. As I found with regard to many areas in which Rights could be strengthened and protected more effectively, problems arise more from incompetence and carelessness rather than deliberate wrongdoing.
In order to improve things, it seems to me vital that we ensure greater discipline and efficiency in all organs of government, and in particular the administration. I am not sure that writing about it will improve things, because I am sure that others too are aware of shortcomings and wish to improve things, it is simply that the will and energy are lacking. Sometimes then it seems much easier to just let things be.
But often one does come across situations in which ignorance or a lack of clarity are the reasons for systemic failure, and I hope that at least in these areas some reforms can be swiftly put in place by those in charge. Often the failure to hold officials accountable for their shortcomings contributes to further shortcomings, until in time the officials do not even realize that they have failed to do their duty. Read the rest of this entry »