You are currently browsing the tag archive for the 'schools' tag.
I mentioned last week the lack of intelligent policy formulation in areas where new initiatives are urgently needed. One of these is industry, where we do not have any clear policy. This has come home to me through the pronouncements of our Manufacturing Sector Council, which notes that it is difficult to develop training plans with regard to production since no one has any idea when sudden shifts in tariffs will destroy investments. They have therefore had to confine themselves thus far to trying to streamline service sectors in their sphere of expertise, modernizing training for vehicle operators and welders and electricians and so on.
Interestingly enough, the ADB understood what they meant when it was explained to them that swift action in that area was difficult, unlike say in Construction or IT where our Sector Councils have done so much in so short a period. But even though the point seemed to be understood when I brought it up at the committee set up by the Prime Minister, nothing further has been done about it. I did ask the committee to give us reports on what it had actually achieved, but this seemed beyond it, at least in the period before I decided there was no point in listening to a plethora of platitudes with no action.
It is possible though that, since both the Chairman, the delightful Ken Balendra, and I like to hear the sound of our own voices, and he ran the show, I jumped ship because he insisted on pontificating and would not allow me to do so. But since I have actually studied the subject, whereas he was thrown into it without proper briefing – I had to tell him some weeks into his tenure that the previous government had actually introduced a Technology Stream in school – I got tired of endless reports that repeated what everyone knew, with no steps to expedite remedial action. In that regard, working with Mahinda Samarasinghe was much more productive, because he at least studies his briefs and is able to pinpoint what is needed.
Unfortunately, though Mahinda is supposed to be in charge of the subject, the Prime Minister continues on his merry way with no proper consultation. This was the case with regard to the bright idea he conceived of making 13 years of education compulsory for everyone. He decided for this purpose to introduce vocational subjects in schools after the Ordinary Level, but did not think of consulting other stakeholders in the field. The National Education Commission tried to find out what was happening, but it turned out that the then Secretary to the Ministry of Education was also clueless about what was happening, and it was in fact only through the ADB that I saw the first proposals with regard to reform, which the ADB rightly pointed out were incoherent and did not properly address the relevant issues. Read the rest of this entry »
There has been much exultation in some quarters in Sri Lanka about the conviction of Jayalalitha, but I was glad to see that at least some articles also noted the need for stringent measures in Sri Lanka too, to combat corruption. One article however missed the point, in citing as an example of what needed to be dealt with firmly the Ceylinco case.
The failure to deal with that swiftly, and provide compensation to the victims of the scam, is indeed appalling. But that failure has to do with the delays, not necessarily arising from corruption, of our judicial system. Certainly we also need measures to make our courts move and it is sad that those have been forgotten. Though it is featured in the Human Rights Action Plan, as far as I can see no one has bothered about that plan following my resignation as Convenor of the Task Force to implement its recommendations.
But that is a different issue, and what we are talking about in Jayalalitha's case is the corruption of politicians. Now this is nothing new, and it also happens all over the world. I remember the scandals in Local Government in Britain when I was a student, more recently we had the horrors of the Bush administration dishing out contracts in Iraq to agencies in which senior officials had interests.
Nearer home however aggrandizement seems to be excessive. The Jayalalitha case is about disproportionate assets, and in Sri Lanka too it is the inordinate greed of those who are plundering the state which has skewered development plans whilst also contributing to the increasing unpopularity of the government. And sadly government seems to be conniving at this corruption, given the mechanisms it has set up this year, with no transparency, to spend public money. Read the rest of this entry »
The first Consultative Committee to meet in Parliament this year was the Education Committee, and it went on for over two hours. This was heartening, because it suggested a high level of interest amongst Members of Parliament. However it was also sad that much time was spent discussing specific problems, such as the transfer of Principals and Officials, and individual admissions to schools, since these take away from what should be the main purpose of Consultative Committees, namely policies and general principles, leading where necessary to legislation.
There is of course need for Members of Parliament to raise such issues, and the Minister made some valuable suggestions in this regard. He proposed to have consultations with regard to particular areas, and I hope he will do this in small groups, since it makes no sense for officials and parliamentarians from all over to waste time listening to parochial problems.
Interestingly, Parliament has I think taken a step in the right direction in decreeing that not more than 25 officials come to meetings of Consultative Committees. Though it was pointed out that this was inadequate, given the range of officials needed to discuss Education, it would make far more sense for meetings intended to discuss details of educational administration in particular districts to take place at the Ministry, with only officials and parliamentarians from the district or the province. Four or five meetings in each of the two weeks per month during which Parliament meets would cover the whole country, with opportunity to go into detail without time being wasted by the generality.
'A Dance to the Music of Time' by Antony Powell is one of the most impressive fictional works of the last century. The narrator comes across different characters in different settings over the years, and I was reminded of this as I saw so many old friends coming in here today to celebrate Parvathi Nagasunderam and her work.
I was delighted to see Prof Wilson, who was Dean of the Faculty of Arts at the University of Sri Jayewardenepura when Paru and I
began our work there, and was a tower of strength. Dinali Fernando was one of those we recruited along with Paru, and I also see here Madhubhashini Ratnayake, who is now at USJP, though I am sorry to say we did not succeed when we tried to recruit her then, way back in 1992.
I see Lakshmi Cumaranatunga, who headed the Higher Institute of English Education when Paru taught there, before we persuaded her to come to USJP. Then there is Prof Narada Warnasuriya, who was on the Academic Affairs Board of the National Institute of Education, when I chaired it in 2004. And I see students such as Lalith Ananda and Sarath Ananda and Palitha Dissanayake, whom Paru taught at the Pasdunrata College of Education, whom she introduced to the Asset Course I ran while at the British Council, and who subsequently joined either USJP or its Affiliated University Colleges when we began English courses there in revolutionizing English at universities.
And then there are Paru's sisters, including the one I know best, Dr Fernando. When I say I know her, I should say that this is not directly, it is through her husband, Dr Joe Fernando, who was Secretary of the Ministry of Health, who was a constant visitor at my home because he lived nearby and would often drop in on my father during his relentless healthy walking round the block.
I discovered, in the dance of different characters to time's music that we come across, that Joe was Paru's brother-in-law. This happened because there was a news item, about 20 years ago, to the effect that the Secretary to the Ministry of Health had developed aids – which as we know from Joe's continuing healthy walking, was not the case – and I mentioned this to Paru during one of the long journeys we would take together to the AUC at Belihuloya which later became Sabaragamuwa University. Paru laconically said that she would ask her sister, who was married to the Secretary.
I am delighted then to see Dr Mrs Fernando and another sister here, because I feel I know them well. They belong to a very distinguished family of educationists from Jaffna. I am sorry I never met Paru's  eldest sister, who was Principal of the Kopay Training College, though I did regularly meet the second, whom Paru looked after when she had to leave Jaffna after her elder sister's death, since the family was then scattered far and wide.
I have not come here with a prepared text, because I wanted to see the type of audience there was before I spoke. The vast numbers of young people here, I am told, are Paru's students from USJP and from Pasdunrata, and their presence here is a tribute to the deep devotion they feel towards her for her commitment to them. I thought therefore that I would talk about the challenges that Paru has faced, and how she has overcome them to move from strength to strength, in the hope that the range of her work will inspire these youngsters too to become teachers like her.
Text of a presentation by Prof Rajiva Wijesinha MP at the  Council of Asian Liberals and Democrats Conference on
Transitions to Democracy – Managing Burma's Political Transition: The Challenges Ahead
16-19 November 2012, Bangkok, Thailand
The news from many parts of Asia has been full recently of ethnic or rather sectarian conflict. In Thailand and the Philippines, there have been southern insurgencies, with Muslim populations asserting a separate identity from Buddhists and Christians respectively. Indonesia has recently found places of worship being closed by a fundamentalist dispensation in Aceh. In both Bangladhesh and Burma, there have been riots, of Buddhists again
Muslims or vice versa. And in Pakistan the struggle between Shias and Sunnis seems to be endless, a phenomenon we see in many countries of West Asia too.
In Sri Lanka we could say we were used to this, as we emerge from a thirty year long civil war, often characterized as being between Sinhalese and Tamils. Yet that would be erroneous, for though the Liberation Tigers of Tamil Eelam presented themselves as the champions of the Tamil people, Tamils were amongst their prominent victims. In setting themselves up as the sole representatives of the Tamil people, they destroyed moderate Tamil forces, killing several leading politicians and browbeating others into submission.
But it would also be misleading to claim that there was no ethnic tension in the country. The Tigers became prominent precisely because there was no harmony and no union within Sri Lanka. Since our democracy was based on a British model, we did not have checks and balances built in, as had occurred with the United States, which had to build up a constitution in the context of conflicting claims, from states with different priorities.
Our democracy was majoritarian, which meant that it could be taken possession of by whoever obtained a majority in Parliamentary elections. Since we had the first past the post system, and since most constituencies were what the British would describe as marginals, on several occasions we had massive majorities in Parliament on the basis of small majorities in the popular vote. And so we had measures that were in theory democratic, ie were based on increasing the power of the people, but which took away power from minorities. Thus we had language policies that made employment more difficult for minorities, we had educational policies that made higher education less accessible, and we had land distribution that favoured the majority.
On World Children's Day the Country Director of UNICEF in Sri Lanka, Mr Reza Husseini, opened an English Activity Centre at the Karandana Junior School in the Eheliyagoda Educational Division. The Centre, which also includes two classrooms for Grade V students, and looks out over the local hills, was built with decentralized funds allocated by Prof Rajiva Wijesinha.
Mr Husseini unveiled the plaque which was in English and Sinhala and Tamil, and students introduced the programme in all three languages. The school also presented Sinhala and Tamil Folk Dance items with great skill and enthusiasm.
Students from Sri Jinaratna Maha Vidyalaya, the Karandana Secondary School, welcomed Mr Husseini with a traditional dance. Accompanying them was an English Volunteer Teacher, Ms Melissa  Hughes, whose work follows that of an earlier Volunteer at the Junior School. Other Volunteers have also served in schools in Eheliyagoda and Kiriella and Ruwanwella under the same programme, which has contributed to greater confidence amongst school children in the use of English.
Simultaneously the English Teaching Department of Sabaragamuwa University has conducted training programmes for teachers in Ratnapura and Kegalle, and will be commencing classes, including in IT, in the Ridigama Division of Kurunegala later this year.
Another part of Prof Wijesinha's decentralized budget is being used for Vocational Training in the Mullaitivu District, conducted by Aide et Action with support from schools in the area.
Daily News 3 Oct 2012 – http://www.dailynews.lk/2012/10/03/news48.asp
I had not been in the East for several months, not least because the North seemed to need much more attention in terms of my work as Adviser on Reconciliation. However, with the system of Divisional Secretariat Reconciliation Committees functioning informatively, if not always effectively, I thought I should pay some attention to the East, since obviously reconciliation had to be taken forward there too, and also better coordination of aid work, in terms of my mandate in that area.
I had assumed that the basic government strategy of massive efforts at reconstruction had borne fruit in the East, unlike in the North where it was essential to take other steps too in view of the very different circumstances. My visit confirmed that government had indeed worked wonders in the East, for the developments in communications and irrigation and the basic wherewithal for economic activity were phenomenal.
In 2009, during my last visit as Head of the Peace Secretariat, I was overwhelmed by the changes that had taken place since an earlier visit, when travel was painfully slow and there was still uncertainty about commerce. Subsequently, visiting to inspect some work in English Trainer Training, I felt that the trajectory was steadily upward, but even so I was not prepared for the qualitative leap forward that had occurred between then and now. Read the rest of this entry »
Presentation by Prof Rajiva Wijesinha at the Rotary South Asia Conference on Literacy, Kathmandu, March 2nd 2012
Mr Chairman, my distinguished fellow speakers Dr Shantha Sinha, Chair of the Indian National Commission for Protection of Child Rights, and Mr Qamar Zaman, Secretary of the Pakistan Ministry of Training, Rotarians, I hope I will be excused a small anecdote on relations between our countries before I begin my presentation. It arises from the impressive use at yesterday's opening ceremony, graced by His Excellency the President of Nepal, of Hindi and Urdu quotations which so many of you seemed to understand; and then from the announcement this morning of the approval by Pakistan of Most Favoured Nation status to India to
promote commercial links. I hope this will be the precursor to even greater friendship between the countries of the region, and a greater role for SAARC in promoting common initiatives in fields such as education.
My anecdote dates back to 2009, when Sri Lanka faced hostility at the Human Rights Council in Geneva from some Western nations, and our ambassador there found tremendous support from Asian countries and in particular from both India and Pakistan. The ambassadors from those two countries were his advisers in negotiations, and once it seemed, when he was under some pressure, I think it was from the Germans, and was inclined to yield, the Indian and Pakistani started talking in a language that no one else understood. Then they turned to him together and told him to stand firm. They were talking in Urdu, the language of the heart, as we heard yesterday, but also useful in less romantic contexts.
To return to education, Sri Lanka has had an extremely good record as to literacy for well over half a century. Not only have we been consistently at over 90% during this time, but female literacy has also been commensurate with that of males. Coincidentally, the comparative excellence of Sri Lanka figured yesterday in some of the Indian newspapers that were discussing the UNICEF report released earlier in the week on the 'State of the World's Children', and brought home to me again that we have much to be proud of, even though I have long argued that we can also do much better.
The reason for this exception – apart from the Maldives – as far as South Asia is concerned, as was noted in several speeches at your opening session last evening, is that we had a visionary Minister of Education from the time Sri Lankans were given executive responsibility through the Donoughmore Constitution of 1931. He built on the existing system which had begun with Christian missionary schools in the early to mid 19th century, and been expanded on when Buddhist and Hindu and Muslim societies realized the advantages education conferred. By 1931 there were excellent schools in almost all big towns in the country, often a Catholic and a Protestant school together with a Buddhist or Hindu one (and twice over, since these schools were segregated by sex). They were not segregated by religion, and it was indeed because many Buddhist and Hindu parents had had to send children to Christian schools that their religious organizations decided they had to develop their own initiatives.
Dear Sir
I was deeply shocked by the article on Sri Lanka by Andrea Spalinger that appeared in your columns last week. She listened in while I was giving an interview to another lady from Switzerland, and I fear she has misrepresented some of the things I said.
Innuendo, as with regard to the last sentence concerning me, and omission of relevant facts, as with my comments on housing, are bad enough. But while one has got used to that with all journalists, downright falsehood still continues to alarm, and especially in the columns of the Neue Zurcher Zeitung.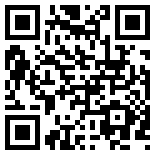 Most worrying is her claim that in the area of civil reconstruction very little has been undertaken. This is not only nonsense, it seems deliberate distortion in someone who must understand the value of the social services provided as well as support for housing and individual livelihoods. Since however there is no point playing snap with her in terms of statements as to what one has seen, I am sending you a few photographs of recently built schools as well as houses. One of the latter was through army support while the other was through Indian assistance, both of which programmes I mentioned during the interview. I have recently published photo essays of progress in these areas, as in that of commerce, which your readers might like to look at on www.peaceinsrilanka.org Read the rest of this entry »