You are currently browsing the tag archive for the 'school' tag.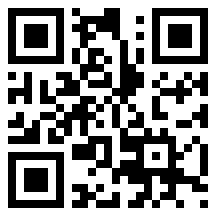 I have been deeply upset in recent months, at meetings of Divisional Secretariat Reconciliation Committee meetings in the North, at the continuing failure to address the problem of teacher shortages in key subjects. While there is heartening appreciation of the rebuilding of schools, at much better levels than ever before, I am constantly told that there are insufficient teachers for English and Maths and Science. Of course I know this is a problem elsewhere in the country too, but that is no excuse. Given that it is those in rural communities who suffer most, I can only hope that those concerned with basic rights will at some stage institute legal action to ensure equity in education, and force government to look at alternative systems of teacher training and teacher supply, instead of sticking with the statist centralized model that has so signally failed for so long.
Significantly, I am rarely told about shortages of teachers for computing, but this does not mean that they are available. This was brought home to me graphically when I was discussing plans for use of some of my decentralized budget for education in Rideegama in Kurunagala. While I have over the last few years used part of the budget in the North, for entrepreneurship training for former combatants and this year for Vocational Training in Mullaitivu, and the rest in Ratnapura, where we concentrated on school education and English, I thought I should also do more further afield, given that the Liberal Party has a couple of Pradeshiya Sabha members in Rideegama.
I had wanted to do English classes, and these will now be conducted in three GN divisions, through the Sabaragamuwa English Language Teaching Department, which had done the teacher training in Sabaragamuwa. But to my surprise I was also asked for computer training, in particular for Ordinary Level students, since there are hardly any computer teachers in the schools in the area.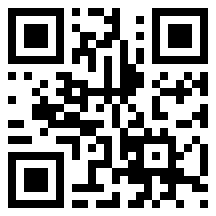 The note that Save the Children kindly prepared for me on Children's Clubs also noted the Objectives of the National Children's Council, viz
To promote the discipline, protection, development and participation of Sri Lankan children
To ensure that Sri Lankan children are equipped with creative skills and would shoulder the national development.
To create a patriotic, morally sound, healthy and joyful generation of children.
While this may seem a catch all process, the note went on to say that 'Children representing the National Children's Council have also been consulted on various issues that affect all Sri Lankan children such as physical and humiliating punishment and violence against children both at national and international levels.
The first Consultative Committee to meet in Parliament this year was the Education Committee, and it went on for over two hours. This was heartening, because it suggested a high level of interest amongst Members of Parliament. However it was also sad that much time was spent discussing specific problems, such as the transfer of Principals and Officials, and individual admissions to schools, since these take away from what should be the main purpose of Consultative Committees, namely policies and general principles, leading where necessary to legislation.
There is of course need for Members of Parliament to raise such issues, and the Minister made some valuable suggestions in this regard. He proposed to have consultations with regard to particular areas, and I hope he will do this in small groups, since it makes no sense for officials and parliamentarians from all over to waste time listening to parochial problems.
Interestingly, Parliament has I think taken a step in the right direction in decreeing that not more than 25 officials come to meetings of Consultative Committees. Though it was pointed out that this was inadequate, given the range of officials needed to discuss Education, it would make far more sense for meetings intended to discuss details of educational administration in particular districts to take place at the Ministry, with only officials and parliamentarians from the district or the province. Four or five meetings in each of the two weeks per month during which Parliament meets would cover the whole country, with opportunity to go into detail without time being wasted by the generality.
(This was not delivered and I was told instead that I was expected to speak on Resettlement and on External Affairs. I had however prepared a text, which seems even more relevant now that the 'Educational Policies and Proposals for General Education in Sri Lanka', based on what was presented to the Special Parliament Advisory Committee on Education, has been circulated again for comment)
Rajiva Wijesinha
It is not accidental, Mr Speaker, that, following immediately on the items that come directly under His Excellency the President, we move today to the subject of Education. It is perhaps with regard to Education that the Budget Speech of His Excellency introduced the most important innovations in the programme of the government this year, and I am grateful for this opportunity to speak in their favour.
One of the more balanced, if trenchant, critics of the economic policies of this government has mentioned that, while infrastructure development has been impressive, we have not kept pace as regards human resource development. That is vital, if the essentially liberal programme of this government is to be successful. Whilst ensuring that the private sector remains as the engine of growth, and develops its potential, it is also important to ensure that social justice is promoted. For this purpose we must devote more attention to equality of opportunity. A comprehensive human resources development programme is therefore essential, with stress on ensuring equitable provision nationwide.
I think it has been recognized even by critics of the government, Mr Speaker, that it was an inspired decision of the President to create a Ministry of Economic Development, and entrust it to someone with no previous Parliamentary experience, but with a track record of proven practical capacity, as the swift programme of Resettlement in the East and then the North made clear. An Executive Presidency demands technocrats at the helm in areas of urgent concern. Though we suffer from a preposterous constitution, the only one in the world that confuses an Executive Presidential system with the Westminster model of government that abandons even any pretence of the separation of powers, the institution of a Ministry devoted to development has achieved wonders. This was because of the concentration it permitted on results, without the need to work also on parochial political concerns in a particular area.
I had hoped something of the sort would happen with regard to Human Resource Development too, when a Senior Minister of proven competence was assigned responsibility for that subject. Sadly, the capacity to ensure coherent action is not possible with the current administrative structures we have. However the development of a policy document in this regard will I hope lead to more effective action, without the delays and uncertainties that stood in the way, for instance, of rapid implementation of the reforms the Minister of Higher Education so bravely put forward. The failure over several months of the Legal Draughtsman's Department to finalize the Act that was proposed may yet prove the biggest drawback to the programme of development in which this government has otherwise been so successful.
In discussions at District and Divisional Secretariat Reconciliation Committee meetings, one of the most common complaints is with regard to teacher shortages in rural schools. The lack of English and Maths and Science teachers is seen as deeply detrimental to the education of children in the area, but even though this is recognized at all levels of government, for decades little has been done to remedy the situation.
The complaints I hear come in many forms. In Cheddikulam it was said that, though the Division suffered from a lack of teachers, the Zone had more than enough – Vavuniya town being its principal component – so it was not possible to demand more. In Mahaoya the Zonal Director of Education said that his Wednesdays were full of parents coming to him to complain that their children had no teachers. In Batticaloa again there was a distinction between the town area, which did comparatively well, and the rural Divisions, with Grama Niladhari areas belonging to Batticaloa Town Division also suffering.