You are currently browsing the tag archive for the 'School Development Societies' tag.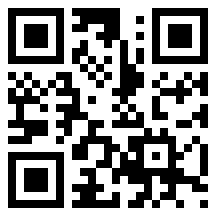 I wrote some weeks back about some welcome proposals for Reform decided on at the Parliament Advisory Committee on Education. I will now look at some other proposals that are also welcome, though I have written as follows to suggest they should be fleshed out in an imaginative fashion to ensure effectiveness.
a. 1.2.9 & 7.8 – The Principal is the backbone of the school, and should be empowered to decide on expenditure. Strengthening Principals and allowing them to run the school without constant reference to Education Offices is vital. However this should be accompanied by clear guidelines as to administration and accountability. Appointing an Administrative Secretary (4.2.4) to each school is an excellent idea, but there should be very clear job descriptions, and performance contracts for both the Principal and the Secretary. A strong School Development Society should be established, but with strict provisions against financial involvements, with heavy penalties to prevent contractual connections. Accountability should also be increased through reports to Grama Niladhari headed committees and through these to the Women and Children's Units of Divisional Secretariats.
b. 1.2.15 – Private sector participation in education is desirable, with appropriate quality controls. This should be encouraged at all levels, including the training of teachers. The opportunity to teach in state schools should be subject to certification through state evaluation, but private and non-profit agencies should be encouraged to set up teacher training institutes, in particular for Science and Mathematics and Languages, and for English medium teaching.
Read the rest of this entry »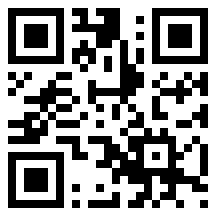 The Secretary to Parliamentary Consultative Committees sent me earlier this month the latest Report of the Special Consultative Committee on Education, asking for observations. This had happened previously, with the previous version of the Report, but they forgot to write to me. I did respond hastily, when I got that Report, only to find that I was the only Parliamentarian to have done so. However, since other Parliamentarians told me they had not got the Report at all, I am not sure that I can fault my colleagues.
Be that as it may, I thought I should this time write comprehensively, welcoming the many positive suggestions in the Report, and noting other areas where further reforms are desirable. I will begin here with the first schedule to my reply, which looks at areas in which the Report suggests excellent measures which should be implemented as soon as possible. They represent a consensus of all Parliamentarians, so there is no reason for diffidence or lethargy
I hope therefore that all those interested in education and the need to provide better services to our children will take up these proposals and urge swift action. I should note, since I am sure many will be concerned with other areas that are equally important, that the Report covers much ground, and they will find that other areas are also addressed. The classic vice of belittling some benefits that seem less important should be avoided, though there is every reason also to request action with regard to benefits that seem more important.
Read the rest of this entry »