You are currently browsing the tag archive for the 'Schedule to the Parliamentary Privileges Act' tag.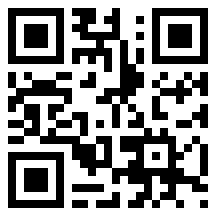 While I continue to believe improving consultation as well as efficiency at local level should be the most important priority for government, I will interrupt the discussion of appropriate mechanisms for this briefly, to look at a very interesting initiative that was publicized recently. This was the launch of a website called http://www.manthri.lk which grades Members of Parliament with regard to their performance in Parliament. This is an interesting effort which could be very useful to the country, but I felt that there had been a lack of intellectual rigour in preparing the website, and it could thus seem to be designed simply to promote particular politicians.
Prominence was given to Members of the Opposition, which is understandable since the system is based only on Hansard. Obviously there are more opportunities for Members of the Opposition to speak. The exception that proves the rule is that the only government Member within the first five was Dinesh Gunewardena. While he fulfills his functions admirably, the reason he is ranked so highly is that he spends much time on his feet only because other Ministers are not present to answer questions.
If rankings are to be made, then it would make sense to have three distinct categories,
a) Opposition members who have far more time allocated to them proportionately, given their paucity, than those on the Government side
b) Ministers who have to answer questions and obviously get more time in debates than backbenchers
c) Government backbenchers. I hasten to add, since on the common system of argument used in Sri Lanka, it will be assumed I am critical of the method because I come out badly, that in fact I am in the first half of all, and comparatively high amongst my peers. But this surprises me because, having been the first MP on the government side to ask a question and to move an Adjournment Motion in this Parliament, I rarely do this now because answers took so long to come and were not precise – while hardly anyone ever waits in Parliament for the Adjournment motions that take place after regular Parliamentary business.