You are currently browsing the tag archive for the 'Sarath Fonseka' tag.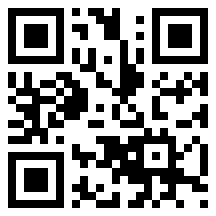 Reconciliation and the role of India
Presentation by Prof Rajiva Wijesinha, MP
At the Observatory Research Foundation
Delhi, December 13th 2013
I must admit to being deeply worried about the current state of relations between India and Sri Lanka. I contrast this with the excellent situation that obtained in 2009, when India was the chief component of the protective barrier against efforts to stop us eradicating terrorism from our shores. One might have thought that this was a goal the whole world would have supported, but sadly this is not an ideal world and countries will naturally put their own self interest first. Fortunately, not only did India's interests coincide with our own at that stage, but given the terrible toll terrorism funded by external sources was taking on both our countries, I think it is also true to say that we worked in accordance with the highest moral perspectives.
But the aim we shared then, of eradicating terrorism on our shores, went hand in hand with another commitment, which was the promotion of pluralism in Sri Lanka. This again is a moral goal, but it also has a practical dimension, in that the full incorporation of the Tamil people in the body politic in Sri Lanka would have reduced the potential for future terrorism.
Sadly Sri Lanka has not pursued the Reconciliation process with the commitment it requires. Given its urgency I believe we should try to understand the reasons for this, and try to overcome them. In this process India has a significant role to play.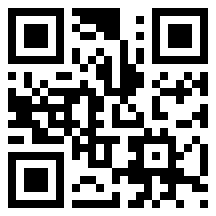 At the recent discussion held at the Marga Institute on accountability and reconciliation, I was confronted with an accusation I found interesting, and not entirely groundless. One of the brighter individuals earlier involved in advocacy NGO work suggested that my explanations for some responses of government were similar to what was claimed in mitigation by those who refused to criticize the LTTE when it was intransigent in discussion and continued to engage in terrorist activity.
I think there are differences, not least because I have drawn attention to governmental lapses in various areas, while also arguing that, while one should understand why government hesitates to move forward on issues that would contribute to reconciliation, one should nevertheless point out the need to move. As a distinguished Indian diplomat put it when talking about his government's support for terrorist groups in the eighties, one can understand why this was forthcoming, but that does not justify it. That is why I will continue to point out the need for government to develop better mechanisms of consultation of the people in the North, as well as sensitivity to their concerns.
But it is true that I can understand why government feels so diffident, and that is why I believe it is necessary for those who are contributing to the insecurity government feels to also mend their ways. The apologists for the LTTE would point out how Tamils had suffered in the past not only because of majoritarian political decisions but also because of waves of violence that government had unleashed, or at least not actively discouraged. Their argument was that one had to indulge the LTTE because of the distrust they felt.
The last couple of weeks have seen momentous changes. Basil Rajapaksa has been to Delhi and Shivshankar Menon to Colombo, reminding one of the very successful manner in which relations between the two countries were conducted during the conflict. Even before the visits, the President announced the long delayed elections to the Northern Provincial Council, a move that Basil Rajapaksa is reported to have described as 'a big victory in democratization'.
Given that Defence Secretary Gotabhaya Rajapaksa had come out swinging as it were against the 13th Amendment and Provincial Councils, this would suggest that the new situation represents a defeat for him, and a resurgence of moderation. But it would be a mistake to think that the viewpoint represented by Gotabhaya is either negative, or that it has been negatived. After all, it should be remembered that he was part of the troika (along with Basil and Presidential Secretary Lalith Weeratunge) who were responsible for relations with India during the conflict period, and he was at that stage perhaps the Sri Lankan in whom the Indians had the greatest confidence.
That was understandable, for he represented at that stage what I would call the pluralistic perspective in the Sri Lankan Defence establishment. In those days he made no bones about the fact that, while he was determined to achieve a military victory, he knew this was not enough, and it was up to the politicians to ensure a political solution.
Tragically, the TNA was not in a position to work towards this while the LTTE still survived, and sadly they did not immediately take advantage of the destruction of the LTTE to talk to government. I believe they were grossly misled at this stage by those elements in the international community that began to persecute Sri Lanka immediately with regard to war crimes, and unfortunately we did not use the good offices of India to engage in dialogue with them swiftly. Even though immediately after the conflict concluded India and Sri Lanka issued a joint communiqué that was eminently balanced and civilized – and not just Basil Rajapaksa but the President himself categorically made very clear commitments about the political solution envisaged – the TNA was sulking, and they were encouraged to sulk by some of the internationals who also bitterly resented our victory over terrorism. Read the rest of this entry »
The beginning of the implosion of the President's pluralistic vision, which had led him to sideline Sarath Fonseka and his hardline views in the aftermath of the war, began I believe with Fonseka's effort to remake his image. He did this through his interview with the Sunday Leader where, assuming the Americans were right in their report of what he had said in Ambalangoda in August, he did a 180 degree turn, and accused his erstwhile superiors of having done what earlier he had claimed to do himself.
The Americans had cited a speech Fonseka had delivered which was publicized by Lankanewsweb, one of the many sites associated with Mangala Samaraweera. That had reported Sarath Fonseka as having said, 'I managed the war like a true soldier. I did not make decisions from A/C rooms. I was under pressure to stop the war even during the final phase. I got messages not to shoot those who are carrying white flags. A war is fought by soldiers. They do so by putting their lives on the line. Therefore, the decisions about war should be taken by the soldiers in the battlefront. Not the people in A/C rooms in Colombo. Our soldiers have seen in life the kind of destruction carried out by those people before they decided to come carrying a white flag. Therefore, they carried out their duties. We destroyed any one connected with the LTTE. That is how we won the war,' Fonseka said at an event held in Ambalangoda to felicitate him on July 10.'
This gung-ho approach was not however suitable for someone aspiring to be a common candidate. In December therefore he told the Sunday Leader the opposite, declaring that it was in effect those in air conditioned rooms who had ordered that those carrying white flags be shot.
Perhaps the most destructive of the machinations designed to weaken the government took place way back in 2009, when various groups got together to support the candidature of Sarath Fonseka for the Presidency. In one sense their getting together was not surprising, for all of them thought the President had to be weakened if their own ambitions were to succeed. But it was astonishing that they should have used Sarath Fonseka as their instrument, since in theory at any rate all of them found his basic mindset anathema.
Until late 2009 certainly Fonseka made no bones about that mindset. On the one hand, he believed strongly that Sri Lanka belonged to the majority of its inhabitants, not just the Sinhalese, but Sinhala Buddhists. He enunciated this clearly in 2007, bringing back memories of President Wijetunge's claim that the Sinhalese were the tree around which minorities clung like vines.
Sarath Fonseka then was the most prominent exponent of one extreme which Fr Vimal Tirimanna described in LTTE Terrorism: Musings of a Catholic Priest, his balanced account of the crisis we went through. He writes there  of political hypocrisy being often justified 'using hackneyed, out-dated and false socio-political premises, like "Sri Lanka belongs to the Sinhala Buddhists" or "North and East of Sri Lanka is the Tamil homeland".
Now that the LLRC Action Plan is out, it has drawn the usual reactions. Those who find good things in it claim that these have been forced on government. Others claim that it does not go far enough. Kusal Perera does both. Interestingly we do not yet find criticism that it goes too far, though I suspect this viewpoint too will be expressed in time, for the usual reason. Meanwhile, predictably, we do not find credit given to government, and we certainly do not find expressions of regret that the government has indeed produced a plan, when the claims of the critics were that nothing would be done.
I can think of several instances of such failure to admit to unwarranted suspicions. Firstly, when the war ended, there were claims that we planned to use the army to occupy the North, that we would keep the displaced in camps for several years, and that we would incarcerate the former LTTE combatants. None of these things happened, but no one has granted that their predictions were wrong. Indeed hardly any credit has been given by the usual critics of government – though I should note that Mr Sumanthiran is an honourable exception with regard to the former combatants, for he has publicly granted that the government did well in that instance.
As part of this programme of predictions of doom, when the LLRC was appointed, it was claimed that they would produce nothing of consequence. I should note though that, when the Report appeared, we found some sort of exception to the rule, in that most critics of government welcomed it. I was at the farewell given by the then Australian High Commissioner on the evening of the Report being issued, and found general satisfaction, in some cases accompanied by disbelief, by most members of the diplomatic community present. Surprisingly, though the statements issued thereafter were more grudging than the immediate reactions, by and large they were very positive.
I was shocked last evening to be told that this was what the US Permanent Representative to the UN in Geneva had told her Sri Lankan counterpart last in September 2011. The occasion was when she was trying to persuade the latter to accept an Interactive Dialogue on Sri Lanka, which I believe the Canadians were advancing at the time.
I suppose I should not have been surprised. The United States has been pursuing an extraordinary campaign against us, which has saddened me, because I remember the very positive approach that US officials evinced in the period in which others were resentful of us for having got rid of the LTTE from the East. The US Aid Director Rebecca Cohn, the Public Affairs Officer Jeff Anderson, led a team under then Ambassador Bob Blake which helped us considerably in rebuilding efforts.
In 2009 however something changed. Bob was supposed to have told a former American State Dept employee that the reason was he served a different government, but I suspect things went deeper. A clue was provided when, in August, Rebecca did something she should not have done, which she later told me she thought was unwise, but which her superiors had wanted.
This was to write on her own to Basil Rajapaksa, to say the same thing I had indicated, at a meeting with regard to the Displaced that was held at Minister Rishard Bathiudeen's office. I thought, given what seemed to us delays, that I should suggest to Mr Rajapaksa that we needed to move more quickly on returning the displaced, and I did so the following morning.
I was called almost immediately by Mr Rajapaksa, who was uncharacteristically harsh and asked me what made me think he would not live up to his commitment. He said he had promised to return a large number of the displaced in six months, and he would do so, though it might take a couple of months longer. Six months did not mean half in three months, he said, noting what he had accomplished in the East, and that I should tell this to my friends.
I did not know what he meant by this last point, and asked, and he said he had received a similar letter from Rebecca. Naturally he had assumed we were acting in concert. I was shocked, and made it clear to him that I was quite capable of thinking and acting on my own, though I suspect that to this day he has a lingering doubt that I am influenced by external forces. When I called up Rebecca and reprimanded her, she was suitably contrite, but I realized then that not only does the United States want certain results that most of us would want, it requires desperately to take the credit for this. Read the rest of this entry »
The latest Channel 4 film on Sri Lanka dwells on four points, most of them expanded versions of what it claimed previously. Once again, actual evidence in the form of documents dating from the period concerned, indicate how selective it is.
Channel 4, following the Darusman report, talks of bombardments on a UN camp from January 23rd on. Unlike Gordon Weiss, who mentioned the same incident but without a date, attributing information to retired Colonel Harun Khan, from the UN Secutiry Office, Channel 4 now finally mentions its purported informant, an Australian called Peter Mackay.
There was no Peter Mackay in the list of those going on the convoy supplied to the army. Apart from Harun Khan, the only UN officer supposed to be in the convoy was a local employee called Mr Suganthan.
In contradiction it seems of the Channel 4 claim, the UN Security Chief wrote to the Security Forces on January 24th as follows – 'I would like to thank you and your staff for excellent support in all the UN movements to date' (it must be noted that Harun Khan had stayed behind without authorization, when the rest of the convoy left on January 20th, in order to persuade the LTTE to let local staff who were working in the Wanni leave).
Another letter of du Toit's of January 31st, after Harun and his small group had got to safety, joining an ICRC convoy on January 29th as suggested by the army when the LTTE was delaying their escape, reads as follows, with regard to the local staff, 'My office is keeping the SF HQ regularly updated as events unfurl on the battle field in their immediate vicinity and I can report that we are most pleased with the professional response and cooperation with SF HQ.'
So who was Mackay, where did he come from, and where did he get his footage? He may well have been there, but the fact that his presence was never informed to officials is suspicious in itself, given too his position at UNOPS which had had a number of staff with LTTE sympathies, for whom the UNOPS head had apologized (for instance Benjamin Dix whom Amnesty had taken round Geneva in a show and tell performance during an earlier sessions of the UN Human Rights Council).
It should be added that the deaths of civilians occurred largely because of the strategy of using civilians as human shields, and then fighting from amidst them. We were aware of this from the start, given the evidence of the Bishop of Jaffna who wrote on January 25th that 'We are also urgently requesting the Tamil Tigers not to station themselves among the people in the safety zone and fir their artillery shells and rockets at the Army'.
Our Armed Forces have done a fantastic job in recent years. Not only did they deal conclusively with one of the most accomplished terrorist groups in the world, they also assisted the civilian victims of terrorist with strict discipline and respect of rules of engagement, and at the same time 'a very respectful and kind attitude to help those in need', to cite a letter sent by the head of the ICRC. However they now
find themselves on the defensive, having to face excessive charges that even normally sensible diplomats seem to be encouraging.
I believe there are two reasons for this, one entirely our own fault, the other much more sinister and requiring to be dealt with firmly, though sadly our continuing incoherence of policy in this regard means we will continue to suffer. The first reason is the presence, despite the decency of the generality, and the excellent training that we have provided and improved on over the years, of a few elements that behave badly. Unfortunately we have not dealt with them at all sensibly.
In the old days I used to recommend taking a leaf out of the Anglo-Saxon model, which
would charge some individuals when there was basic evidence of wrongdoing, acquit all of them but one, and then claim that they had fulfilled the claims of accountability – as happened for instance with the torture allegations at Abu Ghraib. This was not, I said, the classic Anglo-Saxon vice of hypocrisy, rather it made sense by pointing out to the rest of the forces that what had happened was wrong, while at the same time not being too harsh on personnel who it had to be assumed generally did their best in difficult circumstances.
But if that seemed too tough for us, the Americans have now gone one better, and acquitted all of those who killed Afghan civilians and cut off their fingers. They will, I suppose, claim that the inquiry they held proved their bona fides, while at the same time allowing Barack Obama in an election year to escape charges that he is letting down our brave boys on the front by punishing them from doing what God evidently wanted them to do.
That provides the best answer to what the then Attorney General would tell me when I would urge him to prosecute those considered responsible for the murder of five boys in Trincomalee. He did not have enough evidence, he claimed, and they would be acquitted. It was useless my telling him that that was not the point, he should not fear shame over a lack
of success in the classic Sri Lankan way, he should be happy that the State had made the point that what happened was wrong. I should add that, as I have also been constantly suggesting, we need to investigate the White Flag case more thoroughly, and our failure to pay due attention to what the Americans initially brought to our attention, citing a speech in which Sarath Fonseka seemed to claim credit for what had occurred, was a blunder which has contributed to the complete volte face the Americans have since undergone in that regard.
Fortunately we seem after the LLRC report to be moving towards proper inquiry, though there again we see what I can only describe as the sheer carelessness of our decision makers, who waited until after American diplomats had come to Sri Lanka to wag their fingers at us to announce this fact. The inquiries had begun in fact soon after the LLRC report came out, as I found out when I asked the army commander a month ago what was happening. I advised him to publicize the fact, but of course no one ever takes my advice seriously, so we have to suffer the ignominy of international and even national reporting that claims we instituted an inquiry in response to American pressure.
I am immeasurably sad about this, because I see us now as going through some of the absurdities the Jayewardene government went through in the mid-eighties, when it always yielded too little, too late, in the face of pressure. The irony is that this government is actually in many respects doing the right thing – which Jayewardene rarely did – but its incapacity to communicate means that we seem to be granting under pressure what we had decided to do anyway. Read the rest of this entry »