You are currently browsing the tag archive for the 'Samurdhi Development Officers' tag.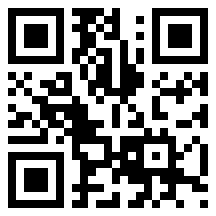 I was pleased to find last week a Divisional Secretary who had already put in place consultative mechanisms at village level. I have been suggesting these at other Secretariats, where I found an absence of systems to ensure attention to what people needed. Though some Secretaries seemed to take the ideas on board, I fear they will not be entrenched – and therefore will not be productive – unless clear instructions are issued by the Ministry.
The innovative Secretary was at Dehiattakandiya, where perhaps the difficulties he faces had led to action on the principle of necessity being the mother of invention. He has only 5 Grama Niladharis, for 13 Divisions, which in fact span 46 villages and nearly 60,000 people.
This is preposterous, and I could not understand why action had not been taken earlier to fill up the vacancies. I am assured now that an examination has been held and interviews will be conducted this month and the vacancies filled, but I was bemused that initiating the process had taken so long. However there was a good explanation, in that I gathered there had been a proposal to appoint Samurdhi officials to the post.
That would have been a mistake, since the basis on which those officials had been appointed initially was dubious, and the position of Grama Niladhari requires a certain stature. This is not always present, but I have been pleasantly surprised by the commitment of many of the GNs I have come across, in meetings now at 75 Divisional Secretariats. Were they given clear job descriptions, with a requirement of reporting in writing, I have no doubt that most of them would give excellent service to the people, and also function as the sort of early warning mechanism this country needs to avoid problems such as led to the tragedy at Weliveriya.