You are currently browsing the tag archive for the 'S B Dissanayake' tag.
Deciding that I would make it clear that I was no longer part of the government, made it easier for me to deal more firmly with the manoeuvers Ranil was engaged in with regard to the promised constitutional reform. Jayampathy Wickramaratne had produced a draft that affirmed that the President should always act on the advice of the Prime Minister. I believe he had initially worked on his own, but later some party leaders had been consulted. I had not been asked and I complained to the President about this, so on Sunday March 15th I was duly invited to a discussion chaired by the President at his Secretariat.
I was blunt in my criticism of the underhand manner in which Ranil was trying to take full powers with no respect for the electoral process. I was backed by not only the SLFP representatives but also the JHU, which later commented on how forceful I had been. Ranil plaintively claimed that he had been promised this change, and that he would complain to Chandrika, but the President did not give in. The final decision was that Jayampathy would amend his draft, a task in which he was supposed to consult G L Pieris.
G L I fear did not check on what was going on, and the amended draft we received had changed the principal instrument of transferring power to the Prime Minister, but little else. We protested at the meeting to discuss the changes that was held in Parliament, but later we found that the gazetted version confirmed the primacy of the Prime Minister. Jayampathy claimed that this had been the decision of the Cabinet.
What had transpired in the interim was a sordid effort to in effect bribe those assumed to be the more malleable members of the SLFP. A week after the meeting at the Presidential Secretariat, it was announced that the Cabinet had been expanded with the addition of several members of the SLFP. But it transpired that the leadership of the party had not been consulted, and it looked as though individuals had been selected principally by Chandrika. Having bitterly resented the fact that the senior leadership of the party had gravitated to Mahinda Rajapaksa after he had been made the Presidential candidate in 2005, she ignored them completely, which had dire consequences for the President.
Ironically one of those appointed to the cabinet was S B Dissanayake, who had fallen out with her dramatically after initially having been a favourite. S B was obviously someone who knew on which side his bread was buttered, but he was also an intelligent man, and indeed the only one in the 2001 UNP cabinet of those I met together with a German consultant trying to promote educational reform who was able to conceptualize. I asked him then why he had allowed Jayampathy to get away with a draft that stripped the President of his powers, but it turned out that he had not been at the crucial Cabinet meeting. So what Jayampathy tried to make out was an all party consensus was in fact the result of the second rank of the SLFP having been hurriedly elevated to unwarranted authority, quite in contravention of the promise on which the President had been elected.
Still, the Parliamentary group stood firm, and even those who had initially acquiesced in what Jayampathy had had gazette insisted on the President retaining his primacy. There was indeed strong resistance to supporting the constitutional amendment, but the President came to the group meeting in Parliament, and promised to address their concerns. In particular he granted that it was a pity the proposed 19th amendment did not introduce the electoral reforms he had pledged, and he solemnly promised that he would not dissolve Parliament until a 20th amendment that introduced a mixed system of election had also been passed. Read the rest of this entry »
By D.B.S.JEYARAJ
National List MP Prof.Rajiva Wijesinha has been in the news lately for his independent approach and  outspoken views. In this interview the academic turned politico speaks out openly on a number of issues including the impeachment motion against the chief justice, stalled Govt-TNA talks, National Reconciliation, about the President being reportedly annoyed with him and whether he desires a cabinet portfolio.
Q: Let me begin with a topic that is close to your heart as well as mine. National Reconciliation! You are an adviser to the President on reconciliation and have taken much effort in this regard. Could you talk about your work in this sphere and the progress achieved so far?
The Divisional Secretariat Reconciliation meetings I have had have been very useful, in part because they allow for attention to the problems that affect the day-to-day lives of communities, and in part because some government agencies have been quick to respond with solutions. But by and large my work has not moved as quickly as the situation demands, because there is no specific responsibility in government for Reconciliation.
Q: As the Presidential adviser on Reconciliation have you made any suggestions or recommendations to rectify this situation? I did read about a report you had  submitted. Could you elaborate please?
I believe a Ministry for National Reconciliation  is essential and I have suggested this to the President in the Report I have submitted, together with suggestions as to who should be appointed, either as Minister or as Deputy if the President wishes to keep the portfolio himself.
I have made 21 recommendations altogether, including strengthening of Divisional Secretariats so as to promote more responsive and accountable government with regard to the immediate problems of communities which now feel alienated from the decision making process. I have also dealt with three areas of particular concern, namely land issues, livelihood development which must be promoted hand in hand with infrastructure development and with much greater efforts for skills development to empower people to take advantage of the opportunities that are being opened up, and psycho-social support which has been comparatively neglected.
More concerted efforts to promote language learning and develop better communication between different communities is also essential, and we have to think outside the box to achieve this, given the continuing incapacity of the Ministry of Education to train and deploy sufficient teachers.
                            RECONCILIATION                                
Q:You also formulated a draft National reconciliation policy that had many commendable features. What is the position on that?
I think my greatest disappointment has been the fact that the draft National Reconciliation Policy prepared in my office with the involvement of a multi-party multi-religious group, and endorsed by a range of politicians, media personnel, religious leaders and members of Civil Society, has been ignored.
The President said he had passed it on for comment, but he has warned me that things get lost in his office, and reminders have not helped to resurrect this. I am sorry about this, because endorsement, of course with whatever amendments Cabinet might make, would make it clear that Reconciliation is a national priority, with a home grown framework through which to implement the LLRC Action Plan as well as think beyond that for long term attitudinal change on all sides. Read the rest of this entry »
In publishing what might have been a speech by me last week, you had an introduction from a recent article in 'Ceylon Today'. My attention had been drawn to a Sinhala version of this in 'Mawbima', and I had written the attached letter to Hon S B Dissanayake, Minister of Higher Education, with regard to one item in the article. I hope you can publish this letter in full to make the position clear, if possible with this covering letter.
I would be sorry if propagation of what appears in 'Mawbima' or 'Ceylon Today' seems to contradict my appreciation of Minister Dissanayake and what he is trying to do. I should add that, while the President does not mince his words, he has never made any criticism of Minister Dissanayake or suggested it when we have spoken about Education.
My appreciation of the Minister's commitment and perceptiveness goes back to 2002, when I accompanied a former IMF Consultant who had innovative ideas about education and training to meet several Ministers. Minister Dissanayake, unlike most of his colleagues, understood the proposed interventions and the urgent need for reform. Sadly that initiative got nowhere, but when he was appointed Minister of Higher Education I recalled that conversation, and was most optimistic. This was justified by his plans but sadly delays elsewhere caused problems.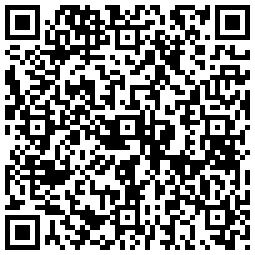 I was pleasantly entertained by Prof Savithri Goonesekere's references to myself and Dayan Jayatilleke in her long critique of recent developments with regard to Higher Education. The thrust of the article is to attack the reforms proposed by the Minister, S B Dissanayake, whose photograph features twice in the article. Apart from Minister Mervyn Silva, the only two individuals referred to disparagingly by name are Dayan and myself.
I was reminded on reading this of the attack on Minister Dissanayake in the recent US review of Human Rights in Sri Lanka. Apart from Ministers Wimal Weerawansa and Douglas Devananda, two individuals the Americans in general would love to hate, S B was the only Minister mentioned by name. As I wrote at the time, there seemed no obvious reason to hate S B, so that the reason for the attack, prepared I believe by the less civilized elements in the U S Embassy, was probably the flirtation they were carrying on with the JVP. The JVP were doubtless as cynical in their reasons for accepting the advances made, though perhaps that little side-show has been suspended by other developments in the JVP now.
Saner elements in the West, as I have had proven again and again in conversation, have a much higher opinion of S B, and believe as I do that his efforts to reform the University system must be supported. They may not of course agree with all his initiatives, but by and large they recognize that he is an effective Minister with very progressive ideas, and that unless his reforms are expedited, education and thus society in Sri Lanka will not move forward as demanded by the current world situation.
Just as those who prepared the US Report on Human Rights realized that denigration of S B was a way of attacking reform, so too it would seem that Prof Goonesekere, with some intellectual confusion regrettable in one of her renown, thinks attacking Dayan and me would be useful in pursuing her ends. The gratuitous reference to Mervyn Silva, the only member of the government mentioned by name in this article, is typical of propaganda techniques unworthy of a distinguished academic.