You are currently browsing the tag archive for the 'Rural Development Societies' tag.
I come back to Education because, with every day that passes, it is more and more obvious that we must engage in quick reform of the system. We need to change structures to allow for quick decisions. We need to change syllabuses to ensure that our youngsters get basic knowledge and also the ability to access necessary information. We need to encourage thinking skills and initiative, and also group learning that will promote cooperation rather than competition that puts us each in his own little compartment.
What we must get rid of is the continuing dependence on officials who have little understanding of the ground situation in the various schools which have insufficient teachers, inadequate provision for counseling and few extra-curricular activities. That requires strengthening school based management, but we have to make sure that, when principals are given greater responsibility, they are made strictly accountable, and that they must show results that can be accesses and questioned by all stake holders.
This means more effective consultative committees in schools, but these cannot be confined to parents, because they can be easily intimidated. That is why we tried, when I worked with Divisional Secretariats, to strengthen the Women and Children's Units, to encourage officials involved in child care at all levels to actively monitor schools. In particular the Health Department and the Probation Department should be empowered to check on the physical welfare of students in schools, and also attendance.
Unfortunately our administrative structures militate against such cooperative efforts. Institutions are compartmentalized, with no provision for the comprehensive assessments of their development that children require. The unquestioned domination of officials in a colonial administration has combined with the statism of the period just after independence to give the Ministry of Education exclusive control of the education process. But that Ministry should be confined to setting standards, whereas both implementation and monitoring should be left to local agencies that know the ground situation. Read the rest of this entry »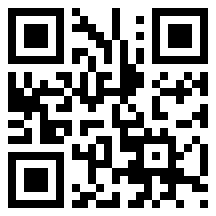 At many of the Divisional Secretariat Reconciliation meetings I have attended in the last few months, there has been harsh criticism of what are termed District and Division Development Committee meetings. Often I am told that problems are raised at these meetings, but nothing is done. Promises are made, but they are never kept.
More recently, since I have again been in the East, having concentrated for the first five months of this year on the North, there have been many complaints about decisions made at Development Committee meetings being changed by the Chairman. There are also allegations of contracts awarded to Rural Development societies being cancelled and given to other entities. Some of this has to do with the comparatively large sums made available through Deyata Kirula for development projects.
Though the allegations made suggested corruption, on going into details I felt that some changes made sense. However it is clearly counter-productive to make decisions after consultation and then change them without at least keeping all stakeholders informed of the change and the reasons for the change.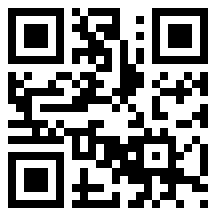 My own concerns, both with regard to aspects of Reconcilation that are not being addressed adequately, and also in terms of my responsibilities as Convenor of the Task Force to expedite implementation of the Human Rights Action Plan, were more with Protection issues. I therefore concentrated initially on these in the consultations, with Ministries and officials from the North, that the UN has kindly facilitated.
However I recognize that the vast majority of people in the North are much more concerned with livelihood issues. It is vital therefore that the initial nexus between government and the people, namely the Grama Niladhari, concentrate also on development, construing that term in the broader sense.
The Grama Niladhari then should have regular discussions with the people for whom he is responsible, so as to find out their pressing needs, and then put these forward to the relevant authorities. In the North I am regularly asked about roads and transport, about electricity and water supply, about irrigation and the marketing and storage of produce. The more perceptive members of Rural Development Societies also raise issues of credit and better training.