You are currently browsing the tag archive for the 'Rule of Law' tag.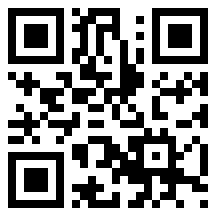 The meeting in Sri Lanka in November 2013 of the Commonwealth Heads of Government provides a great opportunity for our government. This can be summed up in one word, Engagement, which Sri Lanka has not been very good at over the last few years.
The principles of engagement, which we need to understand, are very simple. First, we need to listen carefully to what others say. Second, we need to put our own perspectives and practices clearly and systematically. Thirdly, we need to search for common ground between us and our interlocutors, and work towards strengthening those commonalities and developing understanding of how mutual appreciation could be strengthened. Fourthly we need to work out where there are differences, and point out where these are because of inadequate understanding of our situation. Finally, where there are differences based on perspectives, we need to explain our own position clearly, and indicate why changes on our part would not be beneficial to the Sri Lankan people. However – and this is a vital caveat to this last aspect – we must try to understand different positions, and listen to arguments supporting them, and if necessary adjust our own positions if those arguments are clear and convincing.
About each of these, there have been great difficulties in recent years. We do not listen carefully, and we tend to put everyone who criticizes us in the same basket. We then play to local galleries by criticizing them and, since the sincere are generally nicer than those who have a subtle agenda, we are more critical of the decent. This has made us lose credibility amongst those who, even if they have different approaches in some respects, are basically our good friends. The manner in which India is often treated in our media, and even by some in authority, is a shocking example of this absurdity. Read the rest of this entry »
Having spent a week over the New Year in Laos and Cambodia, exploring ancient Khmer temples and gazing at spectacular waterfalls, I thought it would be difficult to return to the mundane realities of Human Rights in Sri Lanka. However some of what I saw and was told relates to one of the problems we are going through, and sheds some light on the polarization that is taking place.
I refer to the question of War Crimes, which still bemuses me. The charge was led in 2009 by the British, for what seemed primarily electoral considerations, while now it is the Americans who have come to the fore. When everyone else welcomed the LLRC report, their demand for more indicated that they wanted their pound of flesh, though I have no doubt they are in some confusion themelves about whether it has to be cut from breast or thigh, with or without blood.
Unfortunately given the games they played with Sarath Fonseka, claimed by a senior American diplomat to an Indian friend to have been a secret weapon to extract concessions from the Rajapaksa government, their seriousness must be in doubt. Certainly this particular criticism of Sri Lanka seems the height of hypocrisy, after what I saw and heard of what the Americans had done in Laos and Cambodia. They would only command credibility in this regard if they hauled Henry Kissinger up before the Courts, and I regret that no one has tried to do this in the decades that have passed since his vicious period in power.
A little boy who insisted on following us at the Temple Complex in Sombhur kept pointing out craters caused by American bombs, and also showed us a temple that had been flattened. And in Laos we were constantly reminded, travelling in the Bolaven Highlands, of the secret war that had been conducted in the American effort to eradicate not only the Ho Chi Minh trail, but all those who contributed to the supply chain. I was reminded too of the coup that had brought Lon Nol to power, and its similarity to what the CIA had done in Chile, where Salvador Allende was murdered and Pinochet propelled into power.
Coincidentally in Cambodia I bumped into my old friend Mark Gooding, who had been Deputy High Commissioner in Colombo, and then been elevated to the Embassy in Phnom Penh. He was with the intrepid Tom Owen Edmunds, who had been officially only the third in rank at the High Commission in Colombo, but was clearly the brightest person there (and a Balliol man to boot). He went straight from Sri Lanka to Pakistan, so I have no doubt his responsibilities are not slight.