You are currently browsing the tag archive for the 'Right to Development' tag.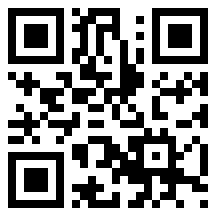 The meeting in Sri Lanka in November 2013 of the Commonwealth Heads of Government provides a great opportunity for our government. This can be summed up in one word, Engagement, which Sri Lanka has not been very good at over the last few years.
The principles of engagement, which we need to understand, are very simple. First, we need to listen carefully to what others say. Second, we need to put our own perspectives and practices clearly and systematically. Thirdly, we need to search for common ground between us and our interlocutors, and work towards strengthening those commonalities and developing understanding of how mutual appreciation could be strengthened. Fourthly we need to work out where there are differences, and point out where these are because of inadequate understanding of our situation. Finally, where there are differences based on perspectives, we need to explain our own position clearly, and indicate why changes on our part would not be beneficial to the Sri Lankan people. However – and this is a vital caveat to this last aspect – we must try to understand different positions, and listen to arguments supporting them, and if necessary adjust our own positions if those arguments are clear and convincing.
About each of these, there have been great difficulties in recent years. We do not listen carefully, and we tend to put everyone who criticizes us in the same basket. We then play to local galleries by criticizing them and, since the sincere are generally nicer than those who have a subtle agenda, we are more critical of the decent. This has made us lose credibility amongst those who, even if they have different approaches in some respects, are basically our good friends. The manner in which India is often treated in our media, and even by some in authority, is a shocking example of this absurdity. Read the rest of this entry »
The National Action Plan for the Protection and Promotion of Human Rights 2011 – 2016 ( sinhala & tamil) as well as the full series of  Sri Lanka Rights Watch are available at the Peace & Reconciliation Website.

Inextricably bound up with the Right to Development is the right to participation, and to knowledge. Sadly, though consultation has been a pillar of the President's approach to politics, and has found expression in the manifesto, this has not been institutionalized as intended. Local advisory committees are not in place, and though occasionally the views of local communities are sought, as they have mentioned to me in Divisional level Reconciliation meetings, their ideas more often than not do not find realization in development plans.
More galling perhaps, for no one expects all their ideas to be taken on board, there is no system to explain the reasons for the decisions that are made. So those who have taken the trouble to express themselves feel doubly left out. While obviously they do not have a right to have their ideas implemented, they do have a right to know what is happening, and how the problems they have identified are being addressed. It is up to the elected government and the administration it has put in place to make decisions, but it must remain accountable, and explaining how concerns are being addressed should be an essential component of governance.
While in Islamabad I was delighted to discover that, through a Civil Society initiative, some elements of accountability have been introduced. The project was warmly supported by my old friend Cashian Herath, a quiet but extremely effective public servant as I found when he swiftly implemented the idea of the Secretary of Defence to recruit youngsters of all communities as English Teacher Cadet Officers (when the Ministry of Education was being recalcitrant). As Secretary to the Ministry of Provincial Councils, Cashian had supported an initiative called Participatory Budgeting, whereby communities were involved in the budgeting process at local government level, and could hold their elected representatives accountable.

The presentation that was made at the South Asia Economic Summit attracted a lot of attention, and was advanced to the beginning of the session since it was thought a dynamic initiative that could be replicated elsewhere. I thus missed the presentation, since I was rushing about between various sessions to try to catch all the Sri Lankan participants. But I got a copy of the text and was able to discuss the process. Hearteningly, it seemed that most of the elected local officials who had participated in the project had been enthusiastic, and sympathetic to the needs of their constituents, and had helped to ensure palpable successes for the process. Read the rest of this entry »
The National Action Plan for the Protection and Promotion of Human Rights 2011 – 2016 ( sinhala & tamil) as well as the full series of  Sri Lanka Rights Watch are available at the Peace & Reconciliation Website.
I was privileged last week to attend the 5th South Asia Economic Summit that was held in Islamabad, with active participation by South Asian academics, politicians, government officials and think tanks. The theme was 'Making Growth Inclusive and Sustainable in South Asia', and almost all participants stressed the need for equity in the developmental process. The one exception, according to the Chairman of the Bangladesh Centre for Policy Dialogue, one of the cooperating partners for the event, was my old friend Nadeem Ul Haque, former IMF Representative in Sri Lanka, now Deputy Chairman of the Planning Commission of Pakistan.
Nadeem's point, made in his usual combative but convincing fashion, was that we had to ensure growth first, before thinking of inclusivity. However I think Rehman Sobhan was wrong to suggest that Nadeem was practically neo-liberal in his approach, believing that the trickle down effect of growth would suffice to fulfil the social aspirations of countries wedded, at least now, to the democratic process. Nadeem had after all shown himself deeply committed while in Sri Lanka to reform of the education system, so as to enhance opportunities, which is after all one of the best ways of promoting equity.
That had been the theme of my inaugural speech. I had been somewhat diffident when I was first asked to address the gathering at its opening session, given my relative ignorance of economics (the dismal science as the Victorians termed it, to my mind based on the same epistemic principles as astrology, as opposed to the accessible certainties of the hard sciences). However it turned out that the points I made recurred in several of the presentations that followed, and the Pakistan papers highlighted some of the general points I made, including the  need for attitudinal change as well as better technical skills.