You are currently browsing the tag archive for the 'Richard de Zoysa' tag.
I had left for Jordan the day after my father's 93rd birthday, on June 27th. He had had a party as usual, and all the reception rooms downstairs, the dining room and the rectangular verandah in front, and the large drawing room with its extensions, the round verandah giving on to the garden and the smaller room behind where the piano stands, were all full. But numbers were fewer than in previous years and, though as usual my father enjoyed himself, he had not been as determined as in previous years that no one should be left out, that all friends and relations should be invited.
He seemed to enjoy cutting the cake and I have a lovely picture of him just afterwards, with his three children around him and his oldest friend, C Mylvaganam, who was just a few hours older, seen dimly in the background. We also had the usual ritual of opening presents afterwards, which I remembered too from my grandmother's birthdays, the last one in 1993 her 93rd.
I sensed that this birthday would also be my father's last, though I continued to think, or perhaps to hope, that he would live longer than his mother-in-law had done. She had died on his birthday in 1994, a little over six months after her birthday, so I thought that my father would be with us until Christmas and beyond.
He had been diagnosed with prostate cancer, but the doctor had told us that there was no point in any intervention, it was a very slow moving disease, and old age was likely to do for my father before the cancer did. It had got worse earlier that year, but there still seemed no reason to worry overmuch. But after I got back from Jordan I had to take him for several tests, and it was clear that his condition was worsening. After the last test I showed a specialist, recommended when the enormously kind Dr Malalasekera, who had dealt initially with the prostate problem, thought this now necessary, it was clear that nothing more could be done. I was simply tasked then with trying to ensure that he did not worry. Fortunately we could at any stage call on the old family GP, Vimala Navaratnam, the most thoughtful and practical of doctors.
I was still out much of the time, travelling to the North and East for Reconciliation meetings at Divisional Secretariats, in Parliament for various committees, and at my cottage over weekends. This was not a problem for my father still continued interested in his principal pursuits in these last few years, cricket and Hindi films. He also still read, though not as much as he had done when he would sit upright at his desk in the lounge. Now he spent all day in his room, in his armchair, though he did still make the effort to come to the dining room for meals. But he had at last accepted the need for a wheelchair, and I had my coffee alone in the lounge until he was ready to emerge for breakfast. Read the rest of this entry »
I was deeply saddened earlier this month to hear of the death of the marvelous Engish actress Geraldine McEwan. I had got to know her 30 years earlier, shortly after I joined the British Council, when she toured Sri Lanka with her one-woman Jane Austen show.
I had been determined to take the tour all over the country, but by then we were advised not to go to Jaffna. So we went instead to Batticaloa, where we found a most appreciative audience. Geraldine also had what was for her a first time experience, in that bats swooped in and out of the hall during the performance.
But she, and her Stage Manager Catherine Bailey, were infinitely adaptable, and said they had enjoyed the tour thoroughly. After the Batticaloa performance, we had a cyclone scare, and had to leave Passekudah, where we were staying, before dawn broke.
That should have been the high point of the tour, but what Geraldine and Catherine remembered most vividly, during our long friendship over the next three decades, was the previous night. After a performance at Peradeniya in collaboration with the university, Richard de Zoysa turned up at the Citadel, and we had a lively dinner which went on into the early hours.
Richard was a fantastic companion in any context, and he struck exactly the right note for Geraldine and Catherine who had a deep sense of social commitment. They would ask after him often in the years that followed, and were profoundly upset when he was murdered, 25 years ago. The fact that it was because of his passion for social justice added to the poignancy of his death, for them, as it should for all of us. Read the rest of this entry »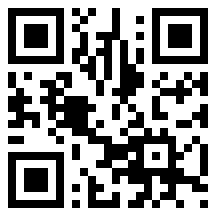 At two recent meetings of Reconciliation Committees in the Eastern Province, the question of tuition came up. In one place I was asked to suggest to the President that tuition on Sundays be banned, because it took away from religious education. In the other I was told that students – from Kantale – had to travel to Kurunegala or Anuradhapura to have any hope of passing their Advanced Levels, because the quality of Advanced Level teaching was so bad.
Soon after that I was told, in Colombo, that even in S. Thomas' sports meets had to be held in school hours, otherwise students would not be present since they thought tuition classes more important. The idea that, even in a fee levying school, extra classes for which payment must be made are mandatory bemuses me. But, such being the situation, I suppose it is not surprising then that parents who do not have to pay for education accept that they must fork out for tuition, as happens in the majority even of prestigious government schools for which parents sometimes pay through the nose for entrance.
I was pleased therefore that the lady from Kantale who spoke up plaintively objected to this sort of expenditure. But it was not only the expense of the classes and the transport that she mentioned. It was also the bad habits, as she put it, that children might pick up, on long journeys, and during long hours spent in large groups. She added that her son was not a problem, but with girls the situation might be different. I should add that the increase in teenage pregnancies, mentioned in most of the 80 Divisional and District Secretariat meetings held over the last year, is also related to the tuition culture.
Read the rest of this entry »
"Mirrored Images" focuses on Sri Lankan poetry written since 1948, in Sinhala, Tamil and English
In 2007, the National Book Trust brought out "Bridging Connections", an anthology of Sri Lankan short stories edited by Rajiva Wijesinha, a member of the Sri Lankan Parliament, and a distinguished writer and academic.
Spurred by its success, they considered bringing out a companion anthology of Sri Lankan poetry. After hesitating initially, Wijesinha agreed to edit this volume as well. Launched recently in the Capital, "Mirrored Images" contains selections from English poetry as also translations from Sinhala and Tamil poetry into English. It includes works by some of the island country's most respected poets, such as Cheran, Jean Arasanayagam, Richard Zoysa, among several others.
Read the rest of this entry »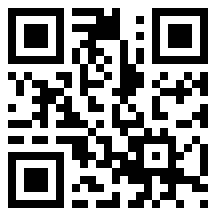 As this series draws to a close, bringing with it perhaps intimations of mortality, I thought of engaging in reflections relating to the death anniversaries of some people I admired tremendously. Closely connected to a range of human rights issues was the murder of Richard de Zoysa, 13 years ago this week, undoubtedly by government para-military forces.
At the time of his death government papers engaged in a campaign of disinformation and vilification, but the case resonated, and I believe it contributed to the disbanding of the forces that had been used to quell the JVP insurrection. Memories of those events have returned, with the discovery of a mass grave in Matale, but I am not sure that it would make sense to revive inquiries into the subject now.
That was a brutal period, with the initial provocation coming from a government that had completely subverted the democratic process. However the violence the JVP engaged in was disproportionate to the provocation, and lasted beyond the removal of the principal cause of despair. When elections were finally held, at the end of 1988, the JVP should have re-entered the democratic process, but the excesses that followed, directed also against the opposition party that had suffered so much from UNP violence, led to even greater violence on the part of the State.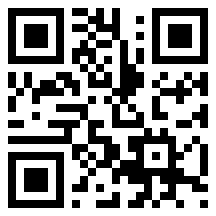 The International Centre for Ethnic Studies invited me recently to a seminar which was essentially on the post-conflict situation, though it had a more philosophical title, as is required to attract funding. I was pleased to attend, since I think one should engage with such organizations. Though I felt that for many years ICES had an essentially destructive agenda as far as this country was concerned, that seems to have changed with the appointment of a new Executive Director, who is certainly critical of government, but with I think no partisan agenda but only a commitment to ethnic pluralism as well as fundamental human rights.
This is Mario Gomes, whom I first knew as a protégé of Richard de Zoysa. I was reminded of this (rather sentimentally, a sure sign of advancing age) at the opening session, which I only managed to get to late since I was driving down from Vavuniya. However I managed to hear almost the whole presentation by Qadri Ismail, who was his usual iconoclastic self, demanding a stop to generalizations about identity. I would describe this as a quintessentially liberal position except that he would probably find the term anathema (I think he still sees himself as a socialist, though I can think of no one less likely to fit into any form of collective).