You are currently browsing the tag archive for the 'Rauff Hakeem' tag.
Chanaka Amaratunga died 19 years ago, on the 1st of August 1996. He died a disappointed man, for he had not entered Parliament, which had been his dream. Only Chanaka, imbued in the Westminster style of Liberal Democratic politics, could have written an article entitled 'In Praise of Parliament' at a time when the Executive Presidency was well entrenched in Sri Lanka, and the tradition of the independent Parliamentarian long lost.
He had hoped to enter Parliament in 1988, when he was on the SLFP National List, but the defeat of the SLFP then had led to the sidelining of Anura Bandaranaike, who had been his great friend. He told me that, when he went to Rosmead Place on the day after the election, Sunethra had met him with the claim that the only hope for the party now was to bring Chandrika back. He had said this was nonsense, and that perhaps put paid to his chances. After her defeat, Mrs Bandaranaike too felt that the policies Anura had promoted had been a mistake, and moved back to the left.
Anura still had residual support, but he was soft-hearted to a fault, and gave up the Secretaryship of the party when he was appointed to the post on a split decision. The newspapers at the time reported that his mother had stormed out of the room, and he had followed her, and agreed to a compromise whereby Dharmasiri Senanayake became Secretary. The latter worked for Chandrika, and as we know she came back and took over. By then, though, it should be noted that Sunethra was supportive of her brother and when, forgetting the change that had taken place, I asked her what her sister was up to, she told me that she was trying to throw 'my darling brother' out of the party.
I had written about good ambassadors being dismissed well before Dayan having to come back to Sri Lanka to deal with audit queries, though in fact he survived because the President intervened and called a halt to the persecution. Asitha was not so lucky, and Chris Nonis in London told me that he had to put up with constant complaints, even though he was a good communicator and managed to deal with at least some of the propaganda against us, of which England was the main source. But Chris too had his problems, for as he was appointed he had displayed deep animosity to his excellent Deputy, Pakeer Amza, who had had to act as High Commissioner for a long period – given the absurd neglect of this vital position by the Ministry, at a time when Britain got a new government. It is likely that Chris was warned against Amza, who had stood up against Kshenuka and Sajin over the disastrous 2010 visit of the President to Britain.
But the suspicions that had been sowed had a permanent effect. Amza was swiftly transferred, as Deputy to Berlin, which was not commensurate with his abilities, though he was relieved to find a positive ambassador in the person of Sarath Kongahage, himself not a career diplomat. Along with Amza went the Political Officer, a Tamil officer of considerable capacity. So, at a time when relations with the diaspora were of the essence, the London office was without a senior official who was, or even spoke, Tamil. Chris meanwhile had been sent a very capable Ministry official called Lenagala, but he soon fell out with him, and asked for a non-career replacement. He was sent Neville de Silva, who had previously served in Bangkok, a journalist and the brother of the more famous journalist Mervyn de Silva, who was Dayan Jayatilleka's father. But by then the suspicions Chris had developed were entrenched, and soon Neville too found himself sidelined and soon enough removed.
There was confusion elsewhere too, as has been noted for instance with regard to Canada, another post where good diplomacy was essential, given the influence of the diaspora and what seemed unremitting hostility from the Canadian government. In India there were constant changes to our representative in Chennai, and the Tamil diplomat who had been well thought of was suddenly dismissed. He had got me over in 2012 to talk to academics and journalists, and I gathered then that I was the first such visitor he had had, because the Foreign Ministry treated Tamilnadu with contempt and was then surprised when it expressed vehement criticism which Delhi then had perforce to take up.
But the Foreign Ministry was not the only place where Sajin's destructive influence reigned. He had also been appointed as Secretary to the Committee to negotiate with the Tamil National Alliance, but he saw himself as a full member of the team, and was treated as such by GL. It should be noted though that GL had no strong principles about this, and he astonished me soon after I joined the team by bringing a young student who was the son of a former student of his (and who happened to be related to me) who he said was interested in politics, and asking if he could sit in on the discussions. The TNA did not object, but I could well understand why they found it difficult to take the negotiations seriously. Read the rest of this entry »
There has been much exultation in some quarters in Sri Lanka about the conviction of Jayalalitha, but I was glad to see that at least some articles also noted the need for stringent measures in Sri Lanka too, to combat corruption. One article however missed the point, in citing as an example of what needed to be dealt with firmly the Ceylinco case.
The failure to deal with that swiftly, and provide compensation to the victims of the scam, is indeed appalling. But that failure has to do with the delays, not necessarily arising from corruption, of our judicial system. Certainly we also need measures to make our courts move and it is sad that those have been forgotten. Though it is featured in the Human Rights Action Plan, as far as I can see no one has bothered about that plan following my resignation as Convenor of the Task Force to implement its recommendations.
But that is a different issue, and what we are talking about in Jayalalitha's case is the corruption of politicians. Now this is nothing new, and it also happens all over the world. I remember the scandals in Local Government in Britain when I was a student, more recently we had the horrors of the Bush administration dishing out contracts in Iraq to agencies in which senior officials had interests.
Nearer home however aggrandizement seems to be excessive. The Jayalalitha case is about disproportionate assets, and in Sri Lanka too it is the inordinate greed of those who are plundering the state which has skewered development plans whilst also contributing to the increasing unpopularity of the government. And sadly government seems to be conniving at this corruption, given the mechanisms it has set up this year, with no transparency, to spend public money. Read the rest of this entry »
An opposition member noted that recently there had been much speculation in the corridors of Parliament about the manner in which funds were being allocated for development. I had realized something unusual was going on, because during Reconciliation meetings in the North I had been told about massive amounts being made available to individual Members of Parliament.
I had not received anything myself, and indeed had to ask for the Rs 5 million that has been given each year to all Members of Parliament. I was particularly keen to have this available, because it was only recently that I realized that no one else spent even a modicum of what I did in the less populated Divisions in the North. I had decided that this year then I would spend the bulk of my funds, not split between North and South as previously, but largely in the East, because I realized there were also Divisions there which received little. But I am not sure whether I might not be forgotten, given the rush to spend the much larger sums that have been given selectively.
What the rationale for selection is I am not clear about, though I know that DEW Gunasekara has not received any, and it seemed Rauff Hakeem had received nothing either. I was told though that, when he complained about this to the President, it transpired that the latter was not aware of this and urged him to write in and ask. I have followed suit, but as yet have received no reply.
At a recent Consultative Committee meeting however, since the Minutes referred to the allocations, we were able to ask, and received a very clear picture of the manner in which the development budget allocated to the Ministry of Economic Development is being spent. It seems that large amounts have been allocated to government Members of Parliament who chair particular Divisional Development Committees, and they are asked to decide on Projects. This is of course not meant to be spent arbitrarily, but is supposed to be after due consultation of the people.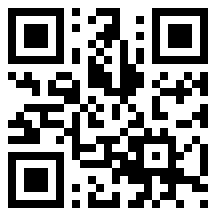 I was pleased that Laksiri Fernando had picked up on my publication of documentation with regard to the negotiations between the government and the TNA way back in 2011. I suspect he is right in saying that some might think this is betrayal, given that even my efforts to defend the Secretary of Defence against Sarath Fonseka's allegations in 2009 were described as betrayal. But this was by those such as Wimal Weerawansa who wanted to take political advantage of those allegations and therefore did not mind insinuating that they were true.
However I trust that those concerned with political reconciliation and long term peace, as Prof Fernando is, will realize that these notes are meant to make clear how easy it would be to reach a consensus with the TNA. But this needs negotiations to be conducted in good faith, and systematically, with appreciation of what the other side might fear. It is also important to move swiftly on whatever is agreed, as Nimal Siripala de Silva tried to do in 2011 with regard to the Concurrent List, only to be rebuffed by G L Pieris., even though we had obtained the President's agreement to proceed.
To illustrate what I mean, I will look at the question of a Senate, which seems to have been a priority only for the President and me on the government side. To go into the history of that proposal, when I was appointed to head the Peace Secretariat in 2007, I should perhaps have participated actively in the discussions of the All Party Representatives Conference, which SCOPP hosted. But the Chairman, Prof Tissa Vitharna, thought that someone new should not be involved, so I stayed away. My main contribution was to cut down on the food bill, which had been enormous when I took over, largely because the practice previously had been to stuff up the delegates while waiting for the proceedings to start. This took for ever given prevailing standards of punctuality, and with the orders being placed beforehand, much went to waste when hardly anyone turned up.