You are currently browsing the tag archive for the 'Radhika Coomaraswamy' tag.
In the last couple of weeks we have seen what seems total rejection of the ideals of Good Governance through which this government came to office. I shall look today at the performance of the Ministry of Foreign Affairs, having spent time previously on another vital Ministry, that of Finance. But I should note that with regard to many others – with a few honourable exceptions of course – there seems little activity, so that it is not just principles of Good Governance that are being breached, but the very idea of Governance.
I regret very much that Karu Jayasuriya has done nothing thus far with regard to the important task allotted to him with regard to Governance. I appreciate the fact that, given relations between him and Ranil he feels diffident, but that should not stop him taking initiatives in areas that will win him universal commendation. He could for instance easily stop the excessive perks that politicians enjoy, in particular the opportunities to abuse Ministry funds provided by the constitution of Ministerial private offices.
In my former Ministry for instance, now a Cabinet portfolio with a Deputy too, the perks of office continue unabated. My former staff, whose use of the vehicles to which they were entitled I restricted, have told me how many vehicles the Ministers, or rather their private staff, use between them. Meanwhile the two Ministers together are less in office than I was, and there is little progress in the University sector, with the imbroglio over the latest and the previous Advanced Levels continuing in the Courts. And though the new Cabinet Minister finally looked at the Act we had drafted, he like many others seems to think that there is no point in any action since an election is imminent.
When Neelan was assassinated, it was initially assumed that Jeevan Thiagarajah, a younger protégé to whom he had become increasingly close, and whom he had seen as his chosen successor, would take over. But Radhika came to a swift arrangement with Neelan's widow Sithy, and between the two of them they ran ICES for the next few years. Sithy was given unlimited access to ICES funds and resources, and the finances suffered terribly. Radhika's lame excuse when the problems were laid bare was that she had merely signed whatever the Financial Director laid before her, and it was only after she left that she realized he knew little about finance.
In 2006 Radhika took up a UN assignment but ensured that someone she had herself selected, Rama Mani, who was very much on the international NGO circuit, succeeded her as Executive Director. Rama managed to alienate most of the researchers at ICES and evaded queries about financial problems until finally Kingsley de Silva, who was still Chairman of the Board, dismissed her.
At this point all hell broke loose. Apart from the efforts at blackmail of Angela Bogdan, Radhika weighed in heavily from New York on Rama's behalf, while Rama even got the UNDP Regional Director to sign a petition asking for her reinstatement. This turned out to be under false pretences, and he retracted apologetically, while in New York, after much complaining, Radhika agreed with the Secretary General that she would give up her continuing involvement with ICES, which she should indeed have done when taking up a UN involvement.
My own deep worry about ICES had begun when Gareth Evans, who had chaired the Committee that developed the R2P concept, had been invited by Rama to deliver the Neelan Tiruchelvam memorial lecture, and had engaged in wild attacks on the Sri Lankan government. Having refrained from any mention of who had killed Neelan, he basically suggested that the Sri Lankan government, while engaged in excesses in its efforts to suppress the Tigers, was essentially racist and becoming ripe for R2P intervention.
Gareth came to see me afterwards and I challenged his claims, in particular his assertions that there had been genocide and ethnic cleansing in Sri Lanka, conditions which warranted exercise of R2P. The only instance of the former he could mention was what had happened in July 1983, and he granted that that was no reason for evoking R2P now. With regard to the latter, he could not remember his reasons for the claim, and had to turn to his assistant, Alan Keenan, who had worked for ICES and developed an insidious interest in Sri Lanka which he now exercised on behalf of the International Crisis Group which Gareth headed.
Keenan sanctimoniously referred to the expulsion of Muslims by the LTTE, which had happened in 1990. Neither the date nor the perpetrators had been mentioned in Gareth's speech, which made clear the sleight of hand involved. I mentioned that there was other shoddy work in the speech, and he agreed to respond when I had written to him about this, but needless to say, I never received any answers.
Interestingly enough I met Gareth again the following year, in Geneva, and I reminded him that he had not responded. He first claimed to have done so, and then changed his stance and said that he had been told I was a difficult person to deal with. I was flattered, that a former Australian Foreign Minister should be nervous of me, but I persevered, and he told me to write to Alan again with the questions. Obviously this time too there was no response. Read the rest of this entry »
Basil had told me that I did not need to worry about the Peace Secretariat being closed because I had another position too, that of Secretary to Mahinda Samarasinghe's Ministry of Disaster Management and Human Rights. That was correct, and for anyone else that would have been a full time job. But the wider dimensions of the work we did, and in particular the need to coordinate work with regard to the North, had been facilitated by my position at the Secretariat, with the authority to coordinate responses from a range of Ministries.
In theory the Ministry had a coordinating role with regard to humanitarian assistance but, during the course of that year, Basil had ensured that was eroded. The Consultative Committee on Humanitarian Assistance, which Minister Samarasinghe had chaired, hardly met in 2009, and its role was taken over by a Task Force for the North which Basil chaired. That did not initially include any Tamils, which was typical of the command structures Basil enjoyed, though after some protests Minister Douglas Devananda was included.
Still, there was enough to do, given the situation in the Welfare Centres and the need to continue to liaise with the UN, and in particular the Special Representative for the Rights of the Displaced, Walter Kalin, who visited us three times during this period and was extremely helpful, whilst also pointing out areas in which we could do better. I also continued to work on humanitarian support, and in particular tried together with Mr Divaratne, who was the Secretary to Basil's Task Force, to introduce some cohesion into the inputs of the various Non-Governmental Organizations keen to work in the welfare centres, and then in the areas in which the displaced were being resettled.
Most important of all, though, I felt, was finishing the plans we had been tasked with formulating with regard to Human Rights. One was the National Action Plan, which we had pledged in Geneva at the Universal Periodic Review, in May 2008, that we would get ready. This was done, despite all our work in relation to the conflict, through committees chaired by professionals of great ability, and we managed in the latter part of 2009 to bring the recommendations together and produce a draft.
As important I felt was the Bill of Rights, which the President had pledged in his 2005 manifesto, and for which a Committee had been appointed under the aegis of the Ministry of National Languages and Constitutional Affairs. When Mahinda Samarasinghe crossed over to the government early in 2006 and his Ministry was created, obviously it became the body responsible, but I found when I was appointed to be its Secretary in June 2008 that there had been no progress on the matter. Together with his Consultant, Nishan Muthukrishna, whom I had known long ago as a schoolboy, through the cultural activities I had worked on while at the British Council, we went into overdrive and persuaded the Chair – a distinguished lawyer who was however close to President Kumaratunga and had little confidence in the current President's commitment to Rights – to produce a draft. He and his committee did in the end deliver, and I had that draft too ready by the end of 2009. Read the rest of this entry »
A couple of years back one of the more thoughtful of our career Foreign Ministry officials tried to put together a book on Sri Lanka's international relations. This was an excellent idea in a context in which we do not reflect or conceptualize when dealing with other countries.
However it turned out that hardly any Foreign Ministry officials were willing or able to write for such a volume. Still, with much input from academics, the manuscript was finalized. But then the Minister decided that it needed to be rechecked, and handed it over to his underlings at the Kadirgamar Institute of International Relations and Strategic Studies, where it has lain forgotten since.
Recently I retrieved from my archives the two pieces I was asked to write, and am republishing them here –
Sri Lanka needs to be aware of both facts and principles in dealing with Post Conflict Reconstruction. The facts are simple, and we must recognize that the world at large is aware of them. First, we need aid and assistance for reconstruction. Second, that assistance will be more readily forthcoming if we make significant progress towards reconciliation. Third, reconciliation will be judged in terms not only of what government says, but also the responses of the Tamil community.
These three facts are I think readily recognized by government, and there is no essential difficulty about working in accordance with them. There is however a fourth fact that we need to bear in mind, which is that some elements in the international community believe that the attitude of the diaspora is the most significant element in assessing Tamil responses. This is potentially an upsetting factor, and we have to make sure we deal with it convincingly. Similar to this is a fifth factor, that assessments made in Colombo are often used by salient elements in the international community to judge what is happening with regard to reconciliation and the responses to this of the Tamil community at large. Again, this is a factor that government must take into account.
In one sense this should not be too difficult. A similar situation obtained even with regard to the conflict. We needed assistance to deal with the threat of terror, and in obtaining this we had to make it quite clear that we looked to a military solution only for military matters, ie the secessionist military activities of the LTTE. The solution to the problems of the Tamil community had to be found through negotiation as well as sympathetic understanding. We were also able to show that the Tamil community in the affected areas was not indissolubly tied to the Tigers, inasmuch as once liberated they participated actively in elections in the East, and they took the opportunity in the North (as they had done in the East, in a military campaign that saw no civilian casualties except in a single incident which the LTTE precipitated) to escape from the LTTE as soon as we were able to provide such an opportunity. The simple fact that many of the younger cadres disobeyed orders about firing on civilians, and came over willingly, makes clear the positive response of the affected Tamils.
April 17th 2014
The Editor
The Island
Dear Sir
I write with reference to the article by Shamindra Ferdinando, to which he kindly drew my attention, which appeared in your columns on April 16th. While I am grateful to him for drawing attention to a period when government had dedicated agencies to deal with such matters, using analysis and argument rather than knee jerk reaction, I must draw attention to one very misleading element in the article. This is important because it will also help in clarifying how to deal with the type of situation that arose.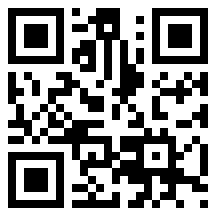 Mr Ferdinando has a sub-heading to introduce the section in which I figure which states 'SCOPP Chief lambastes UN'. The sections he quotes show that I did nothing of the sort, and the whole article was about Sri Lankan aberrations, to use this to attack the UN is misleading. Indeed I had nothing but cooperation from the then UNDP Resident Representative, Mr Neil Buhne (whose name Mr Ferdinando continuously mis-spells), in trying to sort out the mess.
When I first questioned the grants to the LTTE, both he, and the then Norwegian Ambassador, Tore Hattrem, whom I also found very positive in his approach, pointed out that these grants were approved, indeed initiated it seemed, by the then Sri Lankan government. The fact that the LTTE misused the grant may have been predictable to many of us, at least after it became clear, not very long after the CeaseFire Agreement was signed, that the LTTE had no intention of abiding by its terms. But when the then elected government of Sri Lanka behaved with incredible folly, to blame the UN as a whole is wrong. Indeed Mr Hattrem wrote to the LTTE to upbraid them for engaging in terrorist propaganda on the website that had been set up with Norwegian and UN funds, but the initial grant was given in good faith at the behest of the Sri Lankan government.
I should note that I found abuse too of the grant that had been given to SCOPP, as I pointed out in the article. The Secretary General of SCOPP at the time, when I questioned him, told me he had wondered what was going on, but he never bothered to find out, or to put a stop to it.
I should note too that the new head of UNICEF, Philippe Duamelle, at my request, ensured that the funds given to UNICEF were audited (though regrettably he told me that he was unable to share the report with me). When I expressed wonder at what had gone on before his arrival, he said frankly that he could not understand it. It was his predecessor who tried to tell me that UNICEF was prepared to condone violation of laws because the Tigers had told her they needed to change their legislation to stop recruiting children under 18. I complained about this to the UN and received an apology – and an assertion from Radhika Coomaraswamy who was in charge of the subject that the UN upheld national and international laws. But on other occasions when I asked others in more senior positions to get things in writing – as when the Head of UNOPS apologized to us for the behavior of Benjamin Dix – nothing was done.
It is precisely because of our failure to deal with aberrations direct, and work together with the many senior international officials who do their best to work in partnership with us, that the few individuals who had another agenda got away with bad behavior. Even when I ceased to have any executive responsibility, I suggested to the Ministry of External Affairs that they write formally to the UN to clarify matters, but of course nothing was done. Hence our failure to rebut the excesses of the Darusman Report with the support of the UN, instead of which we allowed what I might term the interventionists in the international community to engage in as one-sided criticism of senior UN officials (through the Petrie Report) as they had done of us.
Whilst we must be constantly vigilant about those who wish to attack us, the thrust of my article was that we needed also to put our own house in order. This is more true than ever now, with a Minister of External Affairs who seems determined to alienate all potential allies, whilst grossly misleading the President about what is really happening. I trust therefore that Mr Ferdinando will also devote some of his journalistic skills to exposing what is and was wrong about our own officials, instead of highlighting only the misdemeanours of a few young international staff and then implicitly criticizing the whole UN system for this and our own failure to be firm on good grounds.
Yours sincerely
Rajiva Wijesinha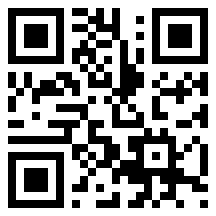 The International Centre for Ethnic Studies invited me recently to a seminar which was essentially on the post-conflict situation, though it had a more philosophical title, as is required to attract funding. I was pleased to attend, since I think one should engage with such organizations. Though I felt that for many years ICES had an essentially destructive agenda as far as this country was concerned, that seems to have changed with the appointment of a new Executive Director, who is certainly critical of government, but with I think no partisan agenda but only a commitment to ethnic pluralism as well as fundamental human rights.
This is Mario Gomes, whom I first knew as a protégé of Richard de Zoysa. I was reminded of this (rather sentimentally, a sure sign of advancing age) at the opening session, which I only managed to get to late since I was driving down from Vavuniya. However I managed to hear almost the whole presentation by Qadri Ismail, who was his usual iconoclastic self, demanding a stop to generalizations about identity. I would describe this as a quintessentially liberal position except that he would probably find the term anathema (I think he still sees himself as a socialist, though I can think of no one less likely to fit into any form of collective).
I have two questions based on the ICG report on women's insecurity in the North and East:
1. The ICG is critical of the government for not doing enough to address the security concerns of women in the North and East, who face a "desperate lack of security". How do you view this?
As yet another exampe of the tendentious nature on the ICG's interventions on Sri Lanka. You may be remember the desperate efforts made by the ICG head, Gareth Evans, his sidekick in Colombo Alan Keenan and the latter's old mate Rama Mani to suggest that Sri Lanka was a situation ripe for the doctrine of Responsibiity to Protect to be applied. Gareth declared that there had been ethnic cleansing in Sri Lanka and, when I asked what he meant he asked Alan Keenan to explain (clearly
he had no idea what was meant by the speech he unthinkingly delivered). Alan said – this was in 2007 – that he was referring to what the LTTE had done to the Muslims in 1990. But the speech would have led one to believe that they were referring to what had happened recently with government responsibility.
I think we have to be very careful about what is happening now given that ICES, which was the chosen instrument for R2P, with Radhika Coomaraswamy and her protege Rama Mani pushing it is now going through yet another upheaval, the purpose of which is to
install another Radhika protege Ambika Satkunanathan in the Director's chair. Even worse than Rama Mani. Ambika had direct LTTE connections, which I brought up with the UN where she worked. They said she had got over them, it seemed to be seen as simply a youthful love affair with an LTTE representative, but I still thought that it was wrong of the UN to have her in an influential position during the conflict. Now if Radhika – who has fallen out with the guy she claimed was responsible for the financial mess, and she only signed the cheques he put in front of her – succeeds in getting her way, we might have even more problems to face in the future, with ICG again leading the way with misleading claims.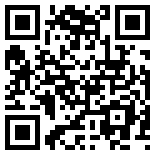 In the long and chequered history of Radhika Coomaraswamy's relentless interference with Sri Lanka while an official of the United Nations, the most peculiar relates to the manner in which she protected Rama Mani from all criticism during her controversial headship of the International Centre for Ethnic Studies.
She had indeed to protect her even before she took office. Though she claimed that she 'asked permission from the UN to be on the Board to hand over power, came to Sri Lanka in July 2006 and handed over power. I resigned only after that with the full knowledge of the UN', she was still advising as to Rama Mani's salary in August. She reminded ICES that 'we must all recognize that Rama is taking a salary cut from $8000 a year to what we are offering' and they 'should adjust the contract to make it attractive for her'. Bradman duly trotted out Radhika's arguments, and it seems they carried the day, for there is no sign during Rama's tenure of the accountability or the concentration on fundraising that had been suggested by those at ICES who wanted value for the money they were pouring out.
Of the two separate attacks made on me by Radhika Coomaraswamy, I was obviously more hurt personally by her efforts to classify me as a racist. I believe this technique, which she has used on multiple occasions, not only against me but even against Tamils who cross her path, needs to be exposed in its own right. It is part of a demonizing othering that, if not challenged, will leave only Radhika and her friends as possible associates for those who believe in and promote pluralistic values for Sri Lanka.
But there was another peculiar aspect to her attack last week, which also needs clarification if only for the record. This relates to the incident which provoked her ire at the beginning of 2008 (even though it is now obvious that her demonizing of me had begun somewhat earlier, with what seemed the first signs of success for the approach Dayan Jayatilleka had employed in Geneva, and for which he had introduced me as part of the delegation to the Human Rights Council). Radhika came out firing openly as it were only when what was happening at ICES was questioned.
I am most grateful to Radhika Coomaraswamy for her little attack on me earlier this week, for it provides me with an opportunity to clarify matters about both her conduct and what went on at ICES in 2007. This is the more urgent in that, in what purports to be a justification of the Responsibility to Protect doctrine, she launches two sideswipes, both deliberately targeting me.
The first is the claim that what was happening at ICES in 2007 was entirely innocent, and that I had engaged in 'rantings and ravings about ICES and the responsibility to protect' as well as 'near racist constructions of Tamil "mata haris" even today', all of this in terms of creating a 'narrative for Sinhala nationalist consumption'. The language she uses is the substance of the second attack, designed to insinuate that I am racist, or near enough to racist.