You are currently browsing the tag archive for the 'R2P' tag.
When Neelan was assassinated, it was initially assumed that Jeevan Thiagarajah, a younger protégé to whom he had become increasingly close, and whom he had seen as his chosen successor, would take over. But Radhika came to a swift arrangement with Neelan's widow Sithy, and between the two of them they ran ICES for the next few years. Sithy was given unlimited access to ICES funds and resources, and the finances suffered terribly. Radhika's lame excuse when the problems were laid bare was that she had merely signed whatever the Financial Director laid before her, and it was only after she left that she realized he knew little about finance.
In 2006 Radhika took up a UN assignment but ensured that someone she had herself selected, Rama Mani, who was very much on the international NGO circuit, succeeded her as Executive Director. Rama managed to alienate most of the researchers at ICES and evaded queries about financial problems until finally Kingsley de Silva, who was still Chairman of the Board, dismissed her.
At this point all hell broke loose. Apart from the efforts at blackmail of Angela Bogdan, Radhika weighed in heavily from New York on Rama's behalf, while Rama even got the UNDP Regional Director to sign a petition asking for her reinstatement. This turned out to be under false pretences, and he retracted apologetically, while in New York, after much complaining, Radhika agreed with the Secretary General that she would give up her continuing involvement with ICES, which she should indeed have done when taking up a UN involvement.
My own deep worry about ICES had begun when Gareth Evans, who had chaired the Committee that developed the R2P concept, had been invited by Rama to deliver the Neelan Tiruchelvam memorial lecture, and had engaged in wild attacks on the Sri Lankan government. Having refrained from any mention of who had killed Neelan, he basically suggested that the Sri Lankan government, while engaged in excesses in its efforts to suppress the Tigers, was essentially racist and becoming ripe for R2P intervention.
Gareth came to see me afterwards and I challenged his claims, in particular his assertions that there had been genocide and ethnic cleansing in Sri Lanka, conditions which warranted exercise of R2P. The only instance of the former he could mention was what had happened in July 1983, and he granted that that was no reason for evoking R2P now. With regard to the latter, he could not remember his reasons for the claim, and had to turn to his assistant, Alan Keenan, who had worked for ICES and developed an insidious interest in Sri Lanka which he now exercised on behalf of the International Crisis Group which Gareth headed.
Keenan sanctimoniously referred to the expulsion of Muslims by the LTTE, which had happened in 1990. Neither the date nor the perpetrators had been mentioned in Gareth's speech, which made clear the sleight of hand involved. I mentioned that there was other shoddy work in the speech, and he agreed to respond when I had written to him about this, but needless to say, I never received any answers.
Interestingly enough I met Gareth again the following year, in Geneva, and I reminded him that he had not responded. He first claimed to have done so, and then changed his stance and said that he had been told I was a difficult person to deal with. I was flattered, that a former Australian Foreign Minister should be nervous of me, but I persevered, and he told me to write to Alan again with the questions. Obviously this time too there was no response. Read the rest of this entry »
Dayan's point then was that Lalith too was part of the group around Gotabhaya Rajapaksa, that had decided after the 2010 election that the President should not make too many concessions with regard to a political settlement. This did not mean Lalith would set himself up consciously against the President, as even Gotabhaya was to do with regard to the issues noted above. When he was ordered to move, he did so, as when he produced swiftly an Action Plan for the LLRC Recommendations, which Mohan had held up, presumably again on Gotabhaya's instructions. But he did not see any need to embark on any initiatives on his own that would take forward the commitments the President had made with regard to devolution or accountability.
And on occasion he went even further than Gotabhaya in putting forward a mindset that seemed at odds with the official position of the government. Thus, at the launch of a book called 'Gota's War', which suggested the primary responsibility of the Secretary of Defence for the victory against the Tigers, Lalith launched into a vast attack on India for its part in strengthening the Tigers during the eighties. And just before the UN Human Rights Council meeting in Geneva in 2014, having been sent to lobby in the West, Lalith attacked what he termed the excesses of the Indian Peace Keeping Force in the eighties, and claimed that, were investigations of abuse in Sri Lanka to proceed, the IPKF atrocities too should be gone into.
Our High Commissioner in Delhi, the normally placid career diplomat Prasad Kariyawasam, complained sadly about what seemed an unnecessary alienation of India at a crucial time. He did not tell me who was responsible, but Indian officials were more forthright. When they brought up the question of criticism of the IPKF which had come to Sri Lanka at the request of the Sri Lankan government, and fought against the Tigers, they met the excuse I made, that there were extremists in the government who did not represent the views of the President, with the information that the assertion had been made by the President's own Secretary.
If Lalith thought that this was a way of pressurizing India to oppose any resolution that referred to War Crimes, he obviously had no idea of the way international relations worked. But I cannot believe that he had so crude a view of the world. Rather it would seem that, like those in the Ministry of External Affairs who still resented the Indian intervention of the eighties, he thought that old Cold War Games could still be played, and we should affirm our commitment to the West by indicating how different we were to the Indians. Read the rest of this entry »
Starring
David Miliband as Peter Pettigrew
Navanethem Pillay as Dolores Umbridge
Gareth Evans as Gilderoy Lockhart
Jon Snow as Rita Skeeter
Alan Keenan as Nagini
Joan Ryan as Bellatrix
And
Ban Ki-Moon as Prof Severus Snape
In May 2009 we thought the Terrorist Tigers had been vanquished. Mr Prabhakaran was dead, along with many of his fighting cadres, and most of the rest had surrendered. It was true that some had got away in the preceding months, and a few more managed to escape, but these by and large made their way out of the country. Sri Lanka itself seemed free of terror and terrorist activities. Though the remnants of the LTTE abroad continued to stick to their original agenda, it seemed that resurrection of the movement that had wreaked so much damage was unlikely.
Recently however there are signs that the movement feels it has got a new lease of life. Taking advantage of what it sees as the vulnerability of the Sri Lankan government to international pressure, it has also endeavoured to convince the majority of the Tamil people abroad that the LTTE agenda can be revived. Most worryingly, it is also trying to stir dissension amongst Tamils in Sri Lanka, who would much rather work together with the rest of the country to ensure rehabilitation and reconciliation.
The strength of the old LTTE identity in other countries struck me, watching the one but last Harry Potter film, as arising from the dividing up of the LTTE persona in the way in which the evil Lord Voldemort had divided up his soul and stored the parts in seven horcruxes all over the world. While the list may not be exhaustive, we can see then the way in which LTTE rumps, in Britain and France and Canada and the United States and Australia and South Africa and India, have tried hard to make sure that their destructive agenda dominates discourse in those countries.
Once one realized how similar the LTTE was to Voldemort, the parallels flowed thick and fast. We have for instance Navanethem Pillay, who behaves exactly as Dolores Umbridge did, who was supposed to teach students to defend against the Dark Arts in the fifth Harry Potter book. What she did instead was to bully the decent people in her class, making them for instance torture themselves by a gruesome form of self confession, carving an admission of guilt into their own palms. So too Navenethem Pillay, instead of worrying about terrorism and real evil, uses her position as UN High Commissioner for Human Rights to humiliate those who provided the best defence against terror.
And, just in case it might seem that I am upset about Dolores Pillay because of her relentless attacks on Sri Lanka, let me quote what one of the brighter Australians I know said – 'Any denunciation is welcome of the preposterous Pillay woman.  She's just been in Australia denouncing us as a Syria-like human-rights abuser.  Her ignorance and lack of proportion is breath-taking, matched only by her arrogance and self-righteousness.' Read the rest of this entry »
Of the two separate attacks made on me by Radhika Coomaraswamy, I was obviously more hurt personally by her efforts to classify me as a racist. I believe this technique, which she has used on multiple occasions, not only against me but even against Tamils who cross her path, needs to be exposed in its own right. It is part of a demonizing othering that, if not challenged, will leave only Radhika and her friends as possible associates for those who believe in and promote pluralistic values for Sri Lanka.
But there was another peculiar aspect to her attack last week, which also needs clarification if only for the record. This relates to the incident which provoked her ire at the beginning of 2008 (even though it is now obvious that her demonizing of me had begun somewhat earlier, with what seemed the first signs of success for the approach Dayan Jayatilleka had employed in Geneva, and for which he had introduced me as part of the delegation to the Human Rights Council). Radhika came out firing openly as it were only when what was happening at ICES was questioned.
I am most grateful to Radhika Coomaraswamy for her little attack on me earlier this week, for it provides me with an opportunity to clarify matters about both her conduct and what went on at ICES in 2007. This is the more urgent in that, in what purports to be a justification of the Responsibility to Protect doctrine, she launches two sideswipes, both deliberately targeting me.
The first is the claim that what was happening at ICES in 2007 was entirely innocent, and that I had engaged in 'rantings and ravings about ICES and the responsibility to protect' as well as 'near racist constructions of Tamil "mata haris" even today', all of this in terms of creating a 'narrative for Sinhala nationalist consumption'. The language she uses is the substance of the second attack, designed to insinuate that I am racist, or near enough to racist.
I was fascinated by Radhika Coomaraswamy's long essay on the 'Responsibility to Protect', which is I believe her first public attempt to defend her conduct in the whole sorry Rama Mani episode. Characteristically, there is no discussion of what she did then, she has instead engaged in a discussion of the R2P doctrine, which in itself is unexceptionable, as originally agreed by the United Nations.
That however was not the point of the Rama Mani episode, which occurred at a time when, as Gareth Evans himself has granted, he was trying to extend its application beyond what was agreed by the UN General Assembly. Understandably enough Radhika has completely glided over her own conduct at the time, though I suppose now that I have ample justification for going into that in detail. Meanwhile, as will be clear from recent information received about the manoeuvers of some individuals involved in ICES international partnerships, information that I had incorporated in a parallel article that deals with continuing threats to our Sovereignty, there is need of continuing vigilance.
The effort by Gareth Evans to focus attention on Sri Lanka as a situation ripe for invocation of the doctrine of the Responsibility to Protect was not an isolated phenomenon. To paraphrase Lakshman Kadirgamar, if this particular frosting on the cake was prepared in London or in Brussels, from where the International Crisis Group functions, the cake was one that had been baked at home.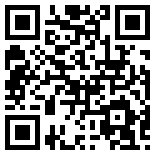 The guiding spirit behind the exercise was Rama Mani, who had been virtually imposed by Radhika Coomaraswamy as Director of the International Centre for Ethnic Studies. Radhika's contradictory pronouncements about the suitability of capable Sri Lankan researchers at ICES, such as Pradeep Jeganathan, suggested a determination to keep ICES functioning in terms of her own vision even after she had resigned to take up her current influential position at the United Nations.
Underlying the various efforts to interfere in Sri Lanka is a doctrine known as the Responsibility to Protect. In what might be termed its pure form this was accepted by the United Nations some years back, and certainly, given the excesses that seem to have occurred in some countries, such a doctrine is understandable.
What it amounts to is that, when crimes against humanity are being committed, the United Nations has a responsibility to intervene, to protect those who might be victims of such crimes. The doctrine was formulated after the massacres in Rwanda, with references too to what had occurred in Bosnia. However, mindful perhaps of the manner in which particular countries had interfered with others, without ensuring a broad consensus through the United Nations, R2P was formulated so as to ensure thorough consultation and clear broadbased agreement. Thus, while it represented a shift from the doctrine of national sovereignty, which is the foundation of the UN system, there are safeguards to ensure that any violation of such sovereignty occurs only in cases of obvious breakdown of internal responsibility.