You are currently browsing the tag archive for the 'public sector' tag.
The National Human Resources Development Council endorsed in its entirely at its last meeting the report of the Committee it set up to explore new ways of working in the Public Sector. I was pleased that its more distinguished members congratulated me personally on the report, but I had to respond that I had had excellent support from the Committee the NHRDC had appointed. We were also given valuable advice from distinguished public servants of past eras, including Dharmasiri Pieris and Mr Palihakkara.
The generally able chair of the Council, Dinesh Weerakkody, suggested that we should now engage in wider consultation, of both Civil Society and the business community. This seemed a good idea, but the Council also thought we needed to move quickly. So it was decided to pass on the document straight away, as well as to the President and the Prime Minister, to the leaders of other parties in Parliament including the Joint Opposition, to the Chairs of COPE and the Committee on Public Accounts, to the Speaker and the Minister of Public Administration. This is Ranjith Madduma Bandara, who is relatively a man of intelligence and capacity though unfortunately he has not been given a wide enough brief to make a difference – and so, if indeed he has any ideas, he does not enunciate or act on them.
It has, I should note, struck me that few people in authority seem to have many ideas, fewer are capable of enunciating those they do have, and even fewer are able to implement their good ideas. I was again touched when one member of the Council noted that certain initiatives I suggested were good but needed me to push them through. Sadly I suspect this is true, but I had to confess that I felt that now even I would not be able to do much. Apart from being old now, and not having half the energy I had even five years ago, the constraints on action have multiplied. Read the rest of this entry »
To help the deliberations of the committee appointed by the National Human Resources Development Council to recommend new ways of working in the Public Sector, I requested the assistance of several distinguished public servants of past vintages. These ranged from the time in which recruitment was to the old Civil Service to those who had retired very recently.
Not all responded, but those who did were of the highest calibre and continue to be respected by new generations of both administrators and politicians. Interestingly enough, while commenting on the issues we had raised in the draft concept paper, they also introduced some sharp new perspectives.
The most stringent criticism was with regard to the packing of the public service for political reasons. One former Secretary noted that 'The unsustainable and highly politicized practice of treating the public sector institutions…as a means to solve unemployment problems through 'sponsored employment' should cease forthwith.' Another put it even more bluntly – 'Don't treat the public sector as a refuge for unemployed graduates'.
One of them noted the side effects of such practices. In addition to the wasteful costs involved, he referred to 'inefficiencies and unnecessary administrative burdens. Idle people constitute a disturbance to people who are working and generate additional problems'. This indeed was something I had practical experience of, and had pointed out in my reports written after Divisional Secretariat Reconciliation meetings. I found several Secretariats full of youngsters with nowhere to sit and nothing to do, with the poor Divisional Secretary, already over-burdened, having to find space and occupation for them. And of course the purely political nature of the exercise was made abundantly clear by the fact that these new recruits had received hardly any training, and no effort was made to ensure productive activity in coordination with previously employed personnel. Read the rest of this entry »
Coincidentally, shortly after I began work on suggesting new ways of working in the Public Sector, I was asked to contribute to a workshop on ways in which to develop the capacity of Members of Parliament. This was a request from the Organization of Professional Associations, which I recall contributing significantly to public policy several years ago. It seems recently to have lain relatively dormant, which saddened me, not least because it had a great opportunity in 2015 when a government committed to reforms was elected.
Sadly many of those who genuinely believed in good governance thought they had elected a government committed to this, and relaxed. Before long they realized that good governance was not at all intended by the Prime Minister who was calling the shots. He was more concerned with winning the next General Election, and for that purpose he had to ensure that the President remained a cipher. So the President did nothing constructive in the six months in which he could have asserted himself because of the strong SLFP presence in Parliament.
Instead, as he said when I complained about the first breach of his manifesto, he had left those matters to Ranil and Chandrika. He advised me to speak to them, but I said I would do nothing of the sort. I had come out in support of him, and I did not think I had any reason to appeal to two people who had shown themselves failures when they had had power. Read the rest of this entry »
The National Human Resources Development Council has recently set up a Committee to look at new ways of working in the Public Sector. I have been appointed to chair this, which makes sense because I have been writing for some time now about the need for radical reform in this field, and suggesting ways in which things should change. This is essential if the country is not to continue to decline irrevocably.
But I am obviously not the only person who senses a deep malaise in the country as a whole. Recent comments by Prof Siri Hettige, who had been appointed to chair the Police Commission after the passing of the 19th Amendment, are depressing to read, for he thinks that 'The government seems to have lost direction' and that 'We have run out of viable political options'.
There is little doubt that this government is on its last legs but, as he suggests, a reversion to what we had before will not help matters. The recent catastrophe with regard to Uma Oya, and revelations about the manner in which a disastrous project was thrust upon the nation, make clear that the last government also allowed corruption to inflict irreparable damage upon us. We knew this and that was why, even though it had achieved a great success with regard to the gravest problem facing the country, it was rejected at the polls. But given that this government has proved even more corrupt, and wasteful, and 'is not making any headway', as Prof Hettige puts it, with regard to development, clearly many people are beginning to feel that those in charge previously would do a better job than those making decisions now.
I think so too and, as I put it two years ago, even though I think Maithripala Sirisena was the right choice for the Presidency, a government under him led by Mahinda Rajapaksa was a better option than one led by Ranil Wickremesinghe. The President too seemed to think this was the case, when he gave Mahinda Rajapaksa nomination, but then panic set in. The problem was that those around Maithripala who had failed to support him at a time of difficulty poisoned his mind about Mahinda, while those around Mahinda kept declaring that Maithri would be got rid of, which exacerbated the latter's fears. So we ended up with Ranil, even though he is disliked intensely by a majority of the people in the country, and indeed several leading lights in the UNP who see him as a Pied Piper, leading them into disaster for the third time.
While I find Ranil's hypocrisy and incompetence, combined with a serene belief in his own capacities, quite abhorrent, I think however that we must look beyond individuals to the structural changes that the country needs. The last government made several commitments in this regard in its manifesto, but nothing has been done about these save a few cosmetic changes through the 19th amendment.
I have noted previously that the failure to change the electoral system was perhaps the worst blunder the government made. The President has declared recently that it breeds corruption, so it is sad that he did not abide by his commitment to ensure that it was changed before the last General Election. It is still not too late for him to ensure change in this regard, but he must realize that nothing will be done if he continues with Ranil as Prime Minister. Read the rest of this entry »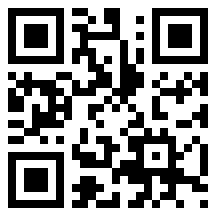 Some of the issues I have raised in recent columns in this series came up in a different form in a presentation made by Indrajith Coomaraswamy during one of the discussions the Liberal Party has been conducting on Reform. Though initially we had thought of concentrating on Constitutional Reform, it soon became clear that that alone was not enough, and questions of change had to be looked at holistically.
Given Sri Lanka's current status, as a Developing Country that has got over the hump of under-development (the only Under-developing country that was still under-developing, as the Economist I think once sharply put it), it is obvious that economic issues are of particular concern. We were fortunate therefore to get four speakers who dealt, in short and succinct presentations that were amongst the best I have heard, on political economics, and the issues we now face.
All of them should be widely disseminated, but in particular what Indrajith Coomaraswamy said should be studied by all decision makers. Pointing out that we were now in a better position than ever in the last half century to go forward, he pointed out the severe institutional constraints we face.