You are currently browsing the tag archive for the 'Public Administration' tag.
I had intended to start this new series with expanded versions of the brief suggestions I had made during the election campaign. However, having been made a Minister, and found out the ridiculous privileges that Ministers are given, I thought I should start at the beginning and deal with the need for reforms at the very top.
The amount of waste on Ministers alone is appalling. Being a State Minister, with no Cabinet Minister, I had two predecessors, who between them had the use of 8 vehicles. They had 20+ staff in what is termed their private offices, one of these being the wife of the Minister. Five staff members of each private office were provided with vehicles and drivers. In addition the Minister had 8 substitute drivers.
All this nonsense springs from a circular issued by the Secretary to the President on May 14th 2010. I have drawn the attention of Karu Jayasuriya to this, and suggested that he amend it swiftly. He is Minister of Good Governance in addition to Public Administration, and a brief discussion we had after the swearing in of the new Cabinet suggested he is serious.
I was not surprised that he asked for my support in this, because what is clear is the need for better systems, based on clear principles. But I have realized over the years that few other politicians understand about systems and principles. This may help them to be successful politicians, but it means that the consequences of their success are generally disappointing and sometimes disastrous.
So in the last few years I have been disappointed at how few politicians cared about strengthening the Committee system in Parliament. Many of them indeed did not bother to attend, except only to raise one or two parochial points. Hardly ever were principles discussed.
This is clear from the Minutes of Committee meetings, even though these are cursory. Fortunately, following my agitation about the matter, these Minutes are now publicly available, something I am sorry to say no Parliamentarian previously had demanded. Interestingly, one consequence of the Minutes being published is that more people attend Committee meetings. The records of the first couple of months showed that very few people attended. Read the rest of this entry »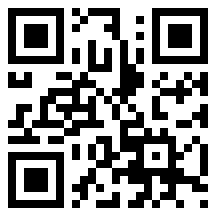 I make no apologies for returning yet again to the question of language rights. As I noted after my last visit to the North, for a series of Divisional Secretariat Reconciliation meetings, this remains one of the principal bones of contention in the Jaffna District. But it need not be, because the principles we should all be acting on are now clear, following the inclusion of Tamil as an official language in the constitutional reforms of 1987, and the fleshing out of those principles in the last couple of decades.
First, under President Kumaratunga, there were more inclusive language learning policies in schools in the nineties and then, most importantly, under this government, Minister D E W Gunasekara introduced language norms for public servants. I was not sure how well this was working so, at the previous meeting of the Parliamentary Consultative Committee on National Languages, I asked for a report on pass rates. We got this at the February meeting – or rather I did, and I had to point out that questions I raised were asked for the general benefit, not my own, so information should be shared with all my colleagues on the Committee.
I can see this might seem a waste of paper, since almost never do more than a quarter of the 31 members meant to be on the Committee attend, and many of those who do are concerned only with individual problems; but the principle was affirmed, and the Minister will now ensure that information is shared with at least all those who do attend. This is important, for this is something we should all be concerned with, as legislators and contributors to national policy.