Tag Archive
You are currently browsing the tag archive for the 'Protection for Women and Children' tag.
May 2, 2014 in The Care of Children | Tags: central government, Child Care Services, children, children's rights, Department of Probation, FHB, government, Health Ministry, Mental Health Division, Ministry of Child Development and Women's Empowerment, Ministry of Social Services, National Child Protection Authority, national policy, NCPA, Protection for Women and Children, rehabilitation, Social Care Centres, social services, Women and Children's Units | Comments closed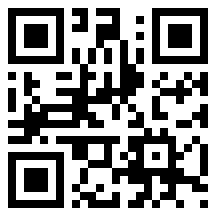 The outcome of an informal consultation on promoting the Rights of Children held recently, with the Secretary to the Ministry of Child Development and Women's Empowerment in the chair, was a discussion document to assist with the formulation of policy in this field. The care of children must be part of a comprehensive programme with the basic goal of empowering all elements in society that need protection and additional support.
Though Sri Lanka achieved great success in providing universal health and education at the period of independence, social services lagged behind. They were provided in terms of the patronage approach that governed Poor Law in Britain in the previous century. The vulnerable were treated as a species apart, with institutionalization and punitive measures being implemented instead of rehabilitation. This last is needed to develop the potential of those who had suffered from lack of equitable opportunities.
To ensure comprehensive and positive coverage of vulnerable sections of society, coordination between the Ministries of Social Services and of Child Development and Women's Empowerment is essential. This also requires regular consultation with local professionals, as well as the informed involvement of provincial agencies in terms of their responsibilities, to develop a truly national perspective. Women and Children are amongst the most vulnerable sections of society and mechanisms to ensure a level playing field for them are an essential part of the social services government should provide. Interventions for other vulnerable groups will also involve services that are particularly important for women and children, ranging from counseling to employment policies based on equity and furthering the talents and capabilities of all.
Read the rest of this entry »
December 11, 2013 in Strengthening institutions and organizational capacity | Tags: Additional District Secretary, Anuradhapura District, Batticaloa, bilingualism, Child Rights Promotion Officer, children, court system, D E W Gunasekara, divisional secretariat, Early Childhood Development Officer, Education, Education Ministry, exam paper, Graduate Trainees, IGP, Kebetigollewa, Kebetigollewa Zone, Language Centre, languages, LTTE, Maritimepattu, Maritimepattu Division, Minister of National Languages, Ministry of Education, Ministry of National Languages and Social Integration, Mullaitivu, Mullaitivu Court, Mullaitivu District, Northern Province, Pradeshiya Sabha, Pradeshiya Sabhas, Protection for Women and Children, public service, Sinhala, Tamil, Technical Officer, UN, Weli Oya, Weli Oya Divisional Secretariat, women, Zonal Office | Comments closed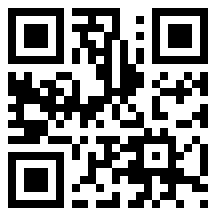 The way in which government can be careless when there are no clear systems in place became clear to me last week, at a Reconciliation meeting at the Weli Oya Divisional Secretariat. This Division was allocated a year or two back to the Mullaitivu District. I gathered that some parts of it had been in that District previously, but had been transferred to the Anuradhapura District when Tiger attacks had left the Sinhala population there feeling defenceless.
I am glad therefore that the transfer was made, because the idea of provinces belonging to different communities is preposterous. It should be confined to racists such as the Tigers, as when they drove Muslim populations from the North. But in making the transfer government should also have thought of the services that should go along with such units.
Education for instance still seems to be run from the Kebetigollewa Zone. At a meeting next day with Northern Province Education Ministry officials, I was told that Weli Oya had in fact been transferred to a Zone in Mullaitivu, but the people of Weli Oya were not aware of this. They had sought question papers for term tests from Kebetigollewa, and been promised these, and then the offer had been withdrawn.