You are currently browsing the tag archive for the 'Probation Officer' tag.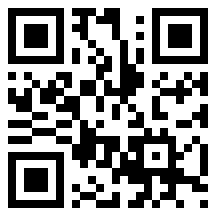 One of the main problems faced by officials involved in the care of children is the lack of precise structures with aims and reporting mechanisms. The task of the NCPA and the Probation Department, whether they are combined or simply work together coherently, involves several dimensions. They must deal with the real needs of children and families instead of being governed by archaic concepts of control. They must understand their responsibility for policy, and ensuring accountability, without dissipating energies on service delivery, which should be left to local officials.
For this purpose they must ensure structured linkages, with other central ministries as well as provincial bodies, and promote multi-disciplinary networking, This requires strong community representation and linkages, withe staff employed on the basis of appropriate skills, with mechanisms for constant training.
The other institution within the Ministry of Child Development is the Children's Secretariat. Currently this concentrates on children under 5, but its responsibilities should be extended to cover all children. Though other government agencies will provide education and health etc, the Secretariat should promote children's rights in the fullest sense, and ensure holistic development. Its officials should liaise with officials at Divisional level to monitor progress and satisfactory delivery of services, and conformity to national standards. They must liaise with officials of the Ministries of Health and Education to develop guidelines for action and appropriate areas for intervention.
Read the rest of this entry »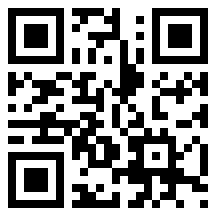 On August 24th the Secretary to the Ministry of Child Development and Women's Affairs held a consultation on children's issues which brought together the various agencies working on the subject in his Ministry, together with representatives of the Ministry of Justice and the Attorney General's Department and the police, as well as some Non-Governmental Organizations that have contributed significantly to the promotion of the Rights and the Welfare of Children.
The purpose was better coordination, and the meeting followed on a request the Secretary had sent to his counterpart in Public Administration, requesting that he ask Divisional Secretaries to set up a Unit in each Division for Women's and Children's Affairs to ensure more coherent action. He noted there the various officials dedicated to this purpose, which include Women Development Officers, Child Rights Protection Officers, and Early Childhood Development Officers responsible to his Ministry. Others concerned with the issue include officials of the National Child Protection Authority, also under his Ministry, and Probation Officers who function under Provincial Ministries. The Unit would also need the close cooperation of officers from the Women and Children's Desks that the Police have now established nationwide, effectively as far as the North is concerned, though I cannot speak for other areas.
One of the decisions made at the Consultation was that clear job descriptions should be drawn up for all these officials, to ensure comprehensive coverage of all areas whilst avoiding overlaps. At the same time it was noted that ensuring comprehensive coverage at all levels would require a division of responsibilities on a geographical basis, with one officer monitoring activities in a particular area and reporting on these to colleagues.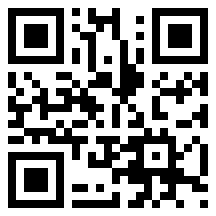 Following the consultation at which the Probation Department produced an illuminating note about Children's Homes, members of the contract group worked out suggestions to prevent what might be termed SECONDARY VICTIMISATION OF children brought before the courts. Though procedures have been laid down, they are often observed in the breach, as with the failure to specify and enforce limitations on those deemed to need care and protection.
This is unfortunately not unique in Sri Lanka for similar things happen with regard in general to those who are remanded, and in particular women arrested under the grotesquely outdated Vagrant's Ordinance. This has been noted and a few years back reports were commissioned to proceed with reforms. But not all the reports were handed in, and they seemed to have been long forgotten, when we brought the matter up at the Parliamentary Consultative Committee.
One report that had been completed, characteristically, was that of Shiranee Tilekawardene, and it made some excellent recommendations with regard to children. However, again perhaps characteristically, it has not been acted upon systematically, one excuse given being that the Ministry was waiting for all the reports to come in.
The National Action Plan for the Protection and Promotion of Human Rights 2011 – 2016 ( sinhala & tamil) as well as the full series of  Sri Lanka Rights Watch are available at the Peace & Reconciliation Website.
In dealing at some length, over several columns, with the meeting on Prisons convened by the Task Force on expediting implementation of the National Human Rights Action Plan, I have neglected an equally important meeting that took place the next day. On August 4th the new Secretary to the Ministry of Child Development and Women's Empowerment had a meeting to discuss initiative regarding children, to deal with problems raised in the plan.
The meeting on Prisons, which I had convened as requested by the Minister to look into the excellent report the ICRC had prepared on Overcrowding in Prisons, had ranged over a number of other issues too, including former LTTE combatants and those still in detention under the Prevention of Terrorism Act. Though we dealt much more swiftly with these problems after the conflict was over than other countries engaged in what they term a war against terrorism – which has with one notable exception never laid low hundreds of their citizens as happened to us, Muslims and Sinhalese and Tamils – there are still some issues to be resolved, and better coordination would I think help us to ensure justice as well as security for all our citizens.
In a very different way, this is what we need for children too, and the discussion in the Ministry covered a number of issues. Most important perhaps was a proposal the Secretary had initiated previously, by writing to the Secretary to the Ministry of Public Administration, to ask that a Unit for Women and Children be set up in every Divisional Secretariat. The nucleus for such a Unit is present, with Women and Children's Desks now established in most police stations, and a host of officials appointed to deal at that level with the problems of Women and Children.