You are currently browsing the tag archive for the 'Prevention of Terrorism Act' tag.
Chanaka Amaratunga died 19 years ago, on the 1st of August 1996. He died a disappointed man, for he had not entered Parliament, which had been his dream. Only Chanaka, imbued in the Westminster style of Liberal Democratic politics, could have written an article entitled 'In Praise of Parliament' at a time when the Executive Presidency was well entrenched in Sri Lanka, and the tradition of the independent Parliamentarian long lost.
He had hoped to enter Parliament in 1988, when he was on the SLFP National List, but the defeat of the SLFP then had led to the sidelining of Anura Bandaranaike, who had been his great friend. He told me that, when he went to Rosmead Place on the day after the election, Sunethra had met him with the claim that the only hope for the party now was to bring Chandrika back. He had said this was nonsense, and that perhaps put paid to his chances. After her defeat, Mrs Bandaranaike too felt that the policies Anura had promoted had been a mistake, and moved back to the left.
Anura still had residual support, but he was soft-hearted to a fault, and gave up the Secretaryship of the party when he was appointed to the post on a split decision. The newspapers at the time reported that his mother had stormed out of the room, and he had followed her, and agreed to a compromise whereby Dharmasiri Senanayake became Secretary. The latter worked for Chandrika, and as we know she came back and took over. By then, though, it should be noted that Sunethra was supportive of her brother and when, forgetting the change that had taken place, I asked her what her sister was up to, she told me that she was trying to throw 'my darling brother' out of the party.
In the last couple of weeks we have seen what seems total rejection of the ideals of Good Governance through which this government came to office. I shall look today at the performance of the Ministry of Foreign Affairs, having spent time previously on another vital Ministry, that of Finance. But I should note that with regard to many others – with a few honourable exceptions of course – there seems little activity, so that it is not just principles of Good Governance that are being breached, but the very idea of Governance.
I regret very much that Karu Jayasuriya has done nothing thus far with regard to the important task allotted to him with regard to Governance. I appreciate the fact that, given relations between him and Ranil he feels diffident, but that should not stop him taking initiatives in areas that will win him universal commendation. He could for instance easily stop the excessive perks that politicians enjoy, in particular the opportunities to abuse Ministry funds provided by the constitution of Ministerial private offices.
In my former Ministry for instance, now a Cabinet portfolio with a Deputy too, the perks of office continue unabated. My former staff, whose use of the vehicles to which they were entitled I restricted, have told me how many vehicles the Ministers, or rather their private staff, use between them. Meanwhile the two Ministers together are less in office than I was, and there is little progress in the University sector, with the imbroglio over the latest and the previous Advanced Levels continuing in the Courts. And though the new Cabinet Minister finally looked at the Act we had drafted, he like many others seems to think that there is no point in any action since an election is imminent.
Mahinda Samarasinghe was appointed by Cabinet to chair an Inter-Ministerial Committee to implement the Human Rights Action Plan, and wanted me to serve on it as well as on a smaller Task Force that would push things forward. Nishan told me the Minister had wanted to appoint Mohan to chair the Task Force but I told him, and the Minister too, that I would only serve on the Task Force if I were in charge. I added to the Minister, without mentioning names, that I had had enough of being appointed to committees that never met.
The Minister did not commit himself, but at the first meeting of the Inter-Ministerial Committee he announced that he had asked me to convene a Task Force to take things forward. He did say that even though I could be difficult – a bloody nuisance, added Mohan, in a loud whisper – he knew I would get things done. It was obvious from this that they had discussed the matter and Mohan had not been pleased. But I was able to go ahead, and we managed to move swiftly with regard to many matters, with excellent cooperation from most Ministries.
I was wary about Mohan by this stage because of my experience with regard to the Inter-Ministerial Committee to implement the interim recommendations of the Lessons Learnt and Reconciliation Commission. He had been appointed to chair this when the recommendations came out late in 2010, but there was no sign of any progress at the time the Darusman Committee issued its report in April 2011. I told the President this and, when he claimed that the Committee had made much progress, I said I thought it had never met.
At my suggestion he then told his Secretary to appoint me to that committee as well as to the team negotiating with the TNA. He also authorized me to collect from the Secretary to the Ministry of External Affairs details of the Committee's work, which he thought was being reported on a regular basis.
The Secretary sent me the file which contained only the first report that had been given to the Human Rights Commission in Geneva. This said a committee that had been appointed to implement the interim recommendations of the LLRC, and government had used that to argue that the Darusman report was unnecessary. But there were no minutes of meetings, and the Foreign Secretary said he had been told that minutes were not kept.
Meanwhile, the President's Secretary had rung me shortly after the President instructed him about the appointments, to say the letter with regard to the negotiating team would be sent, and that Mohan had made no objection to my being put on the other committee. It was only after I put the phone down that I wondered about Mohan having been consulted. While obviously it was a courtesy to keep him informed, I wondered about his views being sought after the President had given an order.
Sure enough, I was told by Lalith Weeratunge a few days later that it was thought I should not be on the committee since I was a Member of Parliament, and that it consisted only of officials. I asked the President about this, and he confirmed that he had been told it would not be proper. I then suggested that monitoring the work of the committee and reporting to him about it should be one of my duties as his Advisor on Reconciliation, to which he agreed.
Armed with that clause in my letter of appointment, I saw Mohan who was as charming as always. He confessed – this was in May 2011, nine months after it had been appointed – that the committee had never met. I suggested that perhaps I should attend its first meeting and he agreed and said he was waiting to get a date from the Secretary of Defence. This was a story he repeated over the next few months, until he finally confessed that the Secretary did not want the committee to meet. Read the rest of this entry »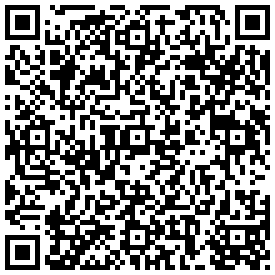 Mr. Deputy Speaker, in speaking on this Motion I should perhaps start by saying that I do not think the way it has been put quite expresses the enormous relief in this country at having got rid of the need for Emergency Regulations, in fact at the removal of an Emergency situation in Sri Lanka. This has happened after a very long time. Even though in the past forty years we have sometimes had brief alleviation of the Emergency Regulations, we knew that the Emergency situation still continued, and very soon the Regulations were reintroduced.
So the fact that this Emergency is now lifted for good is a most welcome. But I also think it is important for us to remember the need to make sure that terrorism does not arise again. It is for that reason that, unfortunately or otherwise, certain regulations have been reintroduced under the Prevention of Terrorism Act. However, I agree with the last speaker from Jaffna who mentioned that we all hope the Prevention of Terrorism Act will also be lifted soon. We cannot forget the genesis of that Act in 1979, which was unfortunate. It was accompanied by excesses of the part of the then Government, which led to an increase of terrorism rather than a reduction. I think it is important therefore that, in our usage of the Act, we make sure that it prevents and does not exacerbate tensions, it prevents terrorism and does not allow it to expand
However, having said that, I think we need to remember that for the future there is a need for greater regulations, given the rise of terrorism worldwide. In the West you have things like the Homeland Security Act. We need to rethink our whole security situation and make sure that laws are introduced that are justiciable but that still make very clear the need to guard against modern methods of terrorism.