You are currently browsing the tag archive for the 'Premadasa' tag.
Chanaka Amaratunga died 20 years ago on August 1st, 1996. He died a very disappointed man, for he had not been put into Parliament at the previous election. Those of us who have been in Parliament can vouch that that is no panacea for disappointment, given how sadly our Parliamentary traditions have been traduced. But Chanaka was a passionate believer in the Westminster system, the last perhaps to care deeply about its forms, with the possible exception of his great friend, Anura Bandaranaike.
I have written previously about the reasons Chanaka was not put in Parliament, but it is appropriate here, today, to note categorically that his hopes were destroyed by two people. In their careers they have often seemed polar opposites, but at the time they were united in their determination to keep Chanaka out. But I should note that it was not primarily dislike of him that motivated them, but rather fear – a much under-estimated factor in Sri Lankan politics. The fear was not of him but of another of his great friends, Gamini Dissanayake.
The two conspirators I refer to are Ranil Wickremesinghe and Chandrika Kumaratunga. It is the more essential now to expound what happened because, in their subtle and not so subtle ways, they will now destroy Maithripala Sirisena, as they have destroyed so much else, unless their essential negativity is recognized. For once again what has brought them together is not anything positive, but rather a visceral hatred of Mahinda Rajapaksa. And underlying this hatred again is fear, and envy for they realize that he is much loved still in the country. This is despite all his faults and the faults of his government, because he achieved much for the country, not least destroying the terror that had burgeoned under their watch. They on the contrary did very little when they were in power, one for over a decade, the other in short spells, during which the power of the Tigers grew exponentially. Read the rest of this entry »
The last conference I attended was in the North East of India, where the topics encapsulated in the title of Prof. Hettige's book loomed large. The same issues that bedevil development questions in this country were apparent there, and could be summed up perhaps in one word, namely consultation.
I was asked, earlier this week, to speak on the 'Nexus between Development and Governance; a Sri Lankan Perspective' at the launch of Prof. Siri Hettige's latest book, 'Governance, Conflict and Development in South Asia: Perspectives from India, Nepal and Sri Lanka'. This is in fact a collection of essays, co-edited by Prof. Hettige, bringing together the proceedings of a series of discussions on the subject.
I must confess that I went through only the essays on Sri Lanka, which is a shortcoming, but I should add that I thought it best to concentrate on this country, given the crisis we are going through. Prof. Hettige made some admirable points, though he did so with the detached dignity of an academic, whereas in the current context there might have been a case for a more aggressive approach. But since the essays were written some time back, and the book was a record of what had taken place, I must grant that it would have been difficult to be creatively topical.
Chanaka Amaratunga died 19 years ago, on the 1st of August 1996. He died a disappointed man, for he had not entered Parliament, which had been his dream. Only Chanaka, imbued in the Westminster style of Liberal Democratic politics, could have written an article entitled 'In Praise of Parliament' at a time when the Executive Presidency was well entrenched in Sri Lanka, and the tradition of the independent Parliamentarian long lost.
He had hoped to enter Parliament in 1988, when he was on the SLFP National List, but the defeat of the SLFP then had led to the sidelining of Anura Bandaranaike, who had been his great friend. He told me that, when he went to Rosmead Place on the day after the election, Sunethra had met him with the claim that the only hope for the party now was to bring Chandrika back. He had said this was nonsense, and that perhaps put paid to his chances. After her defeat, Mrs Bandaranaike too felt that the policies Anura had promoted had been a mistake, and moved back to the left.
Anura still had residual support, but he was soft-hearted to a fault, and gave up the Secretaryship of the party when he was appointed to the post on a split decision. The newspapers at the time reported that his mother had stormed out of the room, and he had followed her, and agreed to a compromise whereby Dharmasiri Senanayake became Secretary. The latter worked for Chandrika, and as we know she came back and took over. By then, though, it should be noted that Sunethra was supportive of her brother and when, forgetting the change that had taken place, I asked her what her sister was up to, she told me that she was trying to throw 'my darling brother' out of the party.
It is not likely that the President will be awakened swiftly from the enchantment cast upon him by his closest advisers. However, if and when he does realize that a change is essential if he is to preserve not just his legacy, but even perhaps his Presidency, he has some obviously desirable remedies to hand.
For though the Parliamentary Select Committee has thus far achieved nothing, it has had some very sensible proposals brought before it by moderates within government. The Liberal Party made suggestions made on its experience of acting as a link between successive governments and representatives of Tamil parties, but even more important were the suggestions made by Vasantha Senanayake on behalf of a group of young politicians and professionals. Subsequently the Liberal Party, after studying the proposals, wrote to the PSC endorsing them.
Vasantha was the scion of a great political family. His great grandfather D S Senanayake had been Sri Lanka's first Prime Minister, and his great uncle Dudley had been elected Prime Minister three times. Both had presided over Cabinets with representation from popular Tamil political parties.
Vasantha however had left the United National Party, which his great grand father had founded, and now sat in Parliament as a member of the Sri Lanka Freedom Party, to which the President belonged. He, like many other promising youngsters, had been sidelined by Ranil Wickremesinghe, who had, on the pattern of his mother's cousin, J R Jayewardene, wanted absolute control of his party, and thought ability less important than personal loyalty. Read the rest of this entry »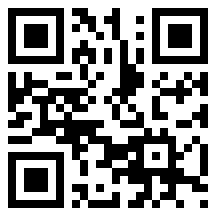 I was quite flattered recently when I was told by a former public servant, for whom I had the greatest regard, that I was probably the first politician since S W R D Bandaranaike to be so interested in Local Government. I am not sure that this is quite correct, not only because I am not really a politician, but also because I think President Premadasa did a lot of work in this field. But nevertheless it set me thinking on why the subject has not had the attention it deserves.
This is sad because other countries have moved forward significantly in this sphere. Indeed some of the hot air now being blown about with regard to India and its role in our introduction of the 13th Amendment would I think be dissipated if we looked at what India has actually done, since that Amendment was introduced, to bring government closer to the people.
The 13th Amendment came about quite simply because centralized government had been too distant from the people. While this was obviously the case with regard to the needs of minority communities, which also suffered because of exclusivist language policies, we should also remember that rural majority communities also suffered because of a majoritarianism that did not take the concerns of the marginalized into account. Hence indeed the two Southern youth insurrections.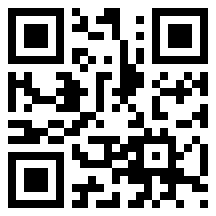 One of the defining features of politics over the last thirty years has been the staggering of elections so that the ruling party could benefit. The process has always obtained under a Westminster style constitution, which I believe is one of its drawbacks, but consistent abuse of the process occurred only after the 1978 Constitution and its creation of two power centres, both of them equipped with executive power, unlike in other Presidential constitutions.
Since Ministers in Parliament exercise Executive power in addition to the President, if elections are held to the two institutions separately, there will always be one institution with power that can be used to influence elections. Jayewardene made it clear that such influence was to be exercised ruthlessly, when he amended his constitution to allow the President to call an early Presidential election. This was in addition to the Westminster practice of allowing early Parliamentary elections. Knowing that he was relatively popular, and having taken the precaution of knocking out his main opponent by taking away her Civic Rights, he held a Presidential election in 1982, 1 ½ years before he needed to.
But that in fact was not enough for him, because even though he could now use his Presidential powers for the Parliamentary election that was to follow, he knew he would certainly not get anything like the majority he had enjoyed under the First Past the Post system under which the 1977 Parliament had been elected. So he resorted to a Referendum, which he also fiddled outrageously, throwing the principal opposition protagonist into jail and then later banning the JVP so as to get over the legal challenge they had mounted.
 By D.B.S.JEYARAJ
 An Interview with Prof.Rajiva Wijesinha M.P. – Part  3
Q: Some observers of the Sri Lankan situation opine that a creeping illiberalism is pervading society at large under the Rajapaksa regime. As a liberal and an advocate of liberal democracy, are you not perturbed by the erosion of those very values in Sri Lanka? Are you not concerned over the creeping illiberalism?
A:  I don't think there has been any particular erosion of values recently, compared to what we went through under Jayewardene. Indeed we have a vibrant media, and relentless criticism of whatever is seen as abuse, which was certainly not the case in those days. Personally I believe that things began to ease under Premadasa, even though the Colombo elite who relished Jayewardene's authoritarianism complained of Premadasa. But I remember the media freedoms he introduced, the liberalization of communications and the fact that we had free elections.
JUDICIARY
The point was that Premadasa , like President Rajapaksa, thought what he was doing was for the benefit of the people at large, and they were not frightened of the people or of elections. Of course both naturally attract people who are not as interested in the people as in themselves, and abuses occur, but we do have safety valves in the form of an independent judiciary which did not exist in Jayewardene's time.
Q: But the Judiciary is under attack?
A: Unfortunately you now have a clash with the judiciary, but we must remember that, though impeachment of the Chief Justice seems excessive, we are dealing with a lady who was put on the bench with no previous judicial experience simply because the then Minister of Justice recommended her. Such a person rising through seniority to the position of Chief Justice is an anomaly, whereas President Premadasa was able to appoint a totally respected person, who was the most senior judge on the Bench at the time, as Chief Justice when a vacancy arose – confuting those who said he would make a political appointment.
" I think we should be working towards constitutional reform based on recognizable constitutional principles. One of these should be strengthening the legislative role of the legislature by strengthening the role of committees in legislation"
LIBERALS
Q: As Liberals do you not find cohabitation in this Govt incompatible with your beliefs? Do you not feel uneasy in the midst of fellow travellers of liberalism/ liberal democracy in the conferences and other events you frequently attend, as the government that you are part of has violated with impunity, those very values you and fellow liberals advocate?
A:  There is no reason whatsoever to feel uneasy, because I am proud to be associated with a government that has done more for the people of Sri Lanka than any other in recent times, and set an example to the world of how to deal with terrorism. I think we could do more for the Tamil people, and to make the minorities in general regain confidence in Sri Lanka as a whole, but we have certainly done more than critics of the government declared would be done when we got rid of the Tigers.
Liberals almost all over the world have to work in coalitions, which means being in government with those one does not agree with totally. We all know that compromises are necessary, but one does not compromise with regard to fundamental principles, and I am known well enough by Liberals internationally for them to be confident that I will not compromise on fundamentals. But I will not hesitate to criticize those who attack Sri Lanka unreasonably, with no attention to the singular positive achievements of this government. Read the rest of this entry »