You are currently browsing the tag archive for the 'Pradeshiya Sabhas' tag.
For good measure the provision about restricting the unlimited power of appointment by the President was repeated with regard to the Judiciary, with capitalization –
Appointments and Removals:

The Chief Justice, the President of the Court of Appeal and every other Judge, of the Supreme Court and Court of Appeal shall be appointed by the President SUBJECT TO APPROVAL BY THE SENATE
One of the most worrying incidents that took place during President Rajapaksa's second Presidency had been the impeachment of the Chief Justice. She had not been the best choice for the position and the Opposition had raised questions about the appointment and her conduct, after the appointment was made. But the impeachment was badly handled, and in terms of bizarre provisions in the relevant instruments, the Constitution and the Standing Orders of Parliament. The former simply specified that impeachment should be by procedures laid down by Standing Orders, and the relevant Standing Orders had been hastily formulated when President Jayewardene wanted to put pressure on the Chief Justice he had appointed, one of his private lawyers, who had nevertheless begun to speak out against government excesses.
The leader of the Opposition was to grant that only half the required Standing Order had been set up, and since that had worked and the then Chief Justice had been subdued, the other half had been forgotten. So the provision remained that Parliament appointed a Select Committee to investigate, which involved it acting as both prosecution and judge. In the intervening thirty years it had often been pointed out that these provisions were unjust, and commitments had been made that they should be changed, but nothing had been done about this.
The Select Committee appointed by Parliament made matters worse by behaving in boorish fashion and giving the Chief Justice no time to formulate a defence. It also gave her no notice of witnesses it proposed to call, and summoned them after she had withdrawn, as had done also the opposition members of the Committee. Rulings by the Courts that the proceedings should be stayed were ignored, and the motion was duly carried, with only a very few members on the government side refusing to vote for the motion.
Though government also realized how unfair the system was, and some members pledged to change it, even while arguing that what had been done was perfectly constitutional and so could not have been avoided, all this was forgotten after the Chief Justice was removed, and Mohan Pieris installed in her place. The Speaker showed his contempt for, or perhaps just his ignorance of, Standing Orders in failing to put my proposals to amend them to Parliament. The Standing Orders themselves mandated that any such proposal to amend should be put to the House and, after being seconded, be referred to the Committee on Standing Orders, but instead the Speaker said he would refer them direct to the Committee. Since he had avoided making clear the mandate Parliament would have bestowed, he failed to summon the Committee, and got away with this for over a year. Before that, despite repeated requests, though sadly only from me, he had not summoned the Committee for three years.
I regret that I was the only Member of that Committee to make repeated requests that the Committee be reconvened. Unfortunately the Opposition Chief Whip who was on the Committee had no understanding of the importance of Standing Orders, while the TNA Representative, Mr Sumanthiran, who had worked assiduously with me to redraft about a quarter of the whole in the first three months of the new Parliament, kept quiet when meetings were suddenly stopped, perhaps because we had been too efficient. Obviously it made sense for the TNA not to bother too much to increase the effectiveness of Parliament, since that might have detracted from their main contention, that Parliament was incapable of serving the interests of the Tamil people. Read the rest of this entry »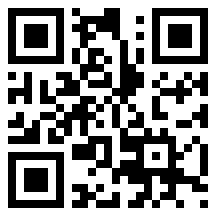 I have been deeply upset in recent months, at meetings of Divisional Secretariat Reconciliation Committee meetings in the North, at the continuing failure to address the problem of teacher shortages in key subjects. While there is heartening appreciation of the rebuilding of schools, at much better levels than ever before, I am constantly told that there are insufficient teachers for English and Maths and Science. Of course I know this is a problem elsewhere in the country too, but that is no excuse. Given that it is those in rural communities who suffer most, I can only hope that those concerned with basic rights will at some stage institute legal action to ensure equity in education, and force government to look at alternative systems of teacher training and teacher supply, instead of sticking with the statist centralized model that has so signally failed for so long.
Significantly, I am rarely told about shortages of teachers for computing, but this does not mean that they are available. This was brought home to me graphically when I was discussing plans for use of some of my decentralized budget for education in Rideegama in Kurunagala. While I have over the last few years used part of the budget in the North, for entrepreneurship training for former combatants and this year for Vocational Training in Mullaitivu, and the rest in Ratnapura, where we concentrated on school education and English, I thought I should also do more further afield, given that the Liberal Party has a couple of Pradeshiya Sabha members in Rideegama.
I had wanted to do English classes, and these will now be conducted in three GN divisions, through the Sabaragamuwa English Language Teaching Department, which had done the teacher training in Sabaragamuwa. But to my surprise I was also asked for computer training, in particular for Ordinary Level students, since there are hardly any computer teachers in the schools in the area.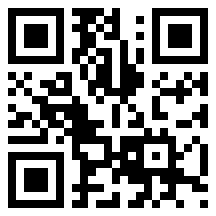 I was pleased to find last week a Divisional Secretary who had already put in place consultative mechanisms at village level. I have been suggesting these at other Secretariats, where I found an absence of systems to ensure attention to what people needed. Though some Secretaries seemed to take the ideas on board, I fear they will not be entrenched – and therefore will not be productive – unless clear instructions are issued by the Ministry.
The innovative Secretary was at Dehiattakandiya, where perhaps the difficulties he faces had led to action on the principle of necessity being the mother of invention. He has only 5 Grama Niladharis, for 13 Divisions, which in fact span 46 villages and nearly 60,000 people.
This is preposterous, and I could not understand why action had not been taken earlier to fill up the vacancies. I am assured now that an examination has been held and interviews will be conducted this month and the vacancies filled, but I was bemused that initiating the process had taken so long. However there was a good explanation, in that I gathered there had been a proposal to appoint Samurdhi officials to the post.
That would have been a mistake, since the basis on which those officials had been appointed initially was dubious, and the position of Grama Niladhari requires a certain stature. This is not always present, but I have been pleasantly surprised by the commitment of many of the GNs I have come across, in meetings now at 75 Divisional Secretariats. Were they given clear job descriptions, with a requirement of reporting in writing, I have no doubt that most of them would give excellent service to the people, and also function as the sort of early warning mechanism this country needs to avoid problems such as led to the tragedy at Weliveriya.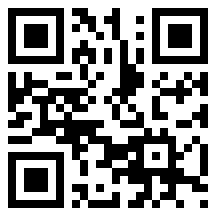 I was quite flattered recently when I was told by a former public servant, for whom I had the greatest regard, that I was probably the first politician since S W R D Bandaranaike to be so interested in Local Government. I am not sure that this is quite correct, not only because I am not really a politician, but also because I think President Premadasa did a lot of work in this field. But nevertheless it set me thinking on why the subject has not had the attention it deserves.
This is sad because other countries have moved forward significantly in this sphere. Indeed some of the hot air now being blown about with regard to India and its role in our introduction of the 13th Amendment would I think be dissipated if we looked at what India has actually done, since that Amendment was introduced, to bring government closer to the people.
The 13th Amendment came about quite simply because centralized government had been too distant from the people. While this was obviously the case with regard to the needs of minority communities, which also suffered because of exclusivist language policies, we should also remember that rural majority communities also suffered because of a majoritarianism that did not take the concerns of the marginalized into account. Hence indeed the two Southern youth insurrections.