Tag Archive
You are currently browsing the tag archive for the 'Policy Dialogue' tag.
December 9, 2013 in In Parliament | Tags: Asoka Gunawardena, 'Sri Lanka's Missing Mothers, Child Centred Budget Analysis, children, Children's Homes, Civil Defence Committees, Commonwealth Youth Declaration, Computer Centres, counselling, divisional secretariat, Divisional Secretariats, Draft National Youth Policy, Education, Finance Commission, Gender Based Violence, GN, GN Division, government, grama niladhari, Grama Niladhari Division, Grama Niladharis, Guru-Deguru, Health Ministry, Human Rights Action Plan, Judicial Services Commission, Kandaveli, Mahinda Chintanaya, malnutrition, Ministry of Child Development, Ministry of Child Development and Women's Affairs, Ministry of Foreign Employment Promotion and Welfare, Ministry of Social Services, Moneragala, National Child Protection Agency, Policy Dialogue, Report on Missing Mothers, Rupavahini, Save the Children, Skills Training, social services, training, tuition, women, Women and Children's Units | Comments closed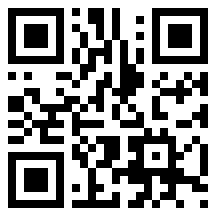 Speech of Prof Rajiva Wijesinha
On the votes of the Ministry of Child Development and Women's Affairs
In the Committee Stage of the Budget, December 9th 2013
I am honoured to speak on the votes of the Ministry of Child Development and Women's Affairs, which deals with perhaps the most important subject we need to consider. I say this because, while the development programme government has put in place with regard to infrastructure is vital, it will serve no purpose unless we also concentrate on human development. In this regard we need to ensure that our children are in full enjoyment of all their rights, and that we also empower them so that any violations are minimized.
It is equally important, Mr Speaker, to ensure that women are not only protected, but also empowered. For this purpose we must put in place coherent mechanisms that can identify shortcomings and address them promptly and systematically. Above all we must move from simply reacting to problems, but rather anticipate potential problems and avoid them – a strategy, I should add, that would hold us in good stead with regard also to international relations as well as domestic politics.
With regard to Women and Children, I am happy to say that we have an active Ministry that is able to conceptualize and initiate new measures. Chief amongst these is the establishment of Women and Children's Units in every Divisional Secretariat. If I might say so, this Ministry has been the first to recognize the importance of the Division, which is the first active interface between government and people. Indeed this Ministry has also recognized the importance of the Grama Niladhari Division, which is the first actual interface, though it is for the raising of issues rather than solving them. I should add that it would make sense to set in place, even in GN Divisions, consultative mechanisms to resolve simple problems. However it the Division that is the first level at which more important decisions can be taken, and where the front line officers of various government institutions can meet to discuss problems and plan responses – and where they can discuss trends that will help them to anticipate problems and avoid them.