You are currently browsing the tag archive for the 'pluralism' tag.
I come now to what seems a contentious issue, unnecessarily so. The manifesto on which the President won the election clearly pledged that 'An all party committee will be set up to put forward proposals to replace the current Preference Vote system and replace it with a Mixed Electoral System that ensures representation of individual Members for Parliamentary Constituencies, with mechanisms for proportionality.'
This commitment, in the 100 day manifesto, was fleshed out in the commitment to a Compassionate Cogvernment and a Stable Country, as follows: 'The existing electoral system is a mainspring of corruption and violence. Candidates have to spend a colossal sum of money due to the preferential system. I will change this completely. I guarantee the abolition of the preferential system and will ensure that every electorate will have a Member of Parliament of its own. The new electoral system will be a combination of the first-past-the post system and the proportional representation of defeated candidates. Since the total composition of Parliament would not change by this proposal, I would be able to get the agreement of all political parties represented in Parliament for the change. Further, wastage and clashes could be minimised since electoral campaigns would be limited to single electorates.'
This makes clear the urgent need for change. Sadly, the United National Party, having scented power, seems determined to continue with a system that practically demands corruption and violence. And while it will not openly promote corruption, the manner in which it is trying to grab vehicles from Ministries to give Members of Parliament shows that it will command resources without hesitation to promote its victory.
Fleets of vehicles naturally seem essential when candidates have to work in whole districts. So do millions of posters and hundreds of people to paste them. That in turn leads to violence that is more intra-party than between parties, since one's immediate rivals are those in one's own party. But presumably that matters nothing to the Prime Minister who belongs to the Divide and Rule Jayewardene philosophy in the UNP rather than the more inclusive Senanayake tradition.
The main argument against a First Past the Post system is that it distorts the will of the electorate. We saw this in both 1970 and in 1977, when governments had massive majorities in Parliament even though they had just bare majorities. But that is why the Maithripala Sirisena manifesto says very clearly that there would be mechanisms for plurality, and even more significantly, 'the total composition of Parliament would not change by this proposal.' Read the rest of this entry »
… after the unprecendented action of two Cabinet Ministers who did not vote for the government in a vote of confidence, after which one of them has put the government on probation.
Your Excellency
Last year, when I did not vote for the impeachment of the Chief Justice, instructions had been given, before I even returned home, to reduce my Security. I did not see this as a problem, since I have long argued that we now deploy far too much security, which makes a mockery of your great achievement in getting rid of terrorism from Sri Lanka in 2009. Two officers, as I now have, are quite enough for Members of Parliament, with perhaps one more for Constituency members. And certainly Ministers too could do with far less security, given the numbers and the expense involved.
I was happy therefore to contribute even in a small way to reducing government expenditure, and I realized that such a token reprimand made sense given the general requirement to support government in votes. However it is generally accepted in all parliamentary democracies that votes of conscience are acceptable, and certainly so when there is no threat of instability for government.
The case is very different in the case of a No Confidence Motion against government, and it is unthinkable that Cabinet members should refrain from voting. I hope therefore that I will not be the only person to suffer for having failed to vote, given also the great difference between that occasion and this.
On a related point, two years ago you called me to say I should not criticize public servants who are not able to respond. That was with regard to the falsehood told you by Ms Kshenuka Seneviratne, calculated to rouse suspicions about the Indian Parliamentary delegation as well as the Leader of the House. I noted that it would have been reprehensible to remain silent, and you told me then that I should write to the Ministry. I did so, but have not as yet had a response. I was told by the Secretary to the Ministry of External Affairs at that time that he had sought advice from the Presidential Secretariat, given the seriousness of the matter, but had received no response.
I should note that your Secretary was aware of the incident, and confirmed that you had indeed been misled about the delegation, but that he had sought reassurance from the Ministers of Economic Development and of External Affairs, who had confirmed that there was no truth whatsoever in the story you had been told. Given the tremendous sympathy displayed towards Sri Lanka by the head of the Indian delegation, Sushma Swaraj, and the important role she is likely to play in the new Indian government, it is worth reflecting on the enormous damage that would have been done to Sri Lanka had you cancelled your meeting with that delegation as was your inclination after your mind had been poisoned.
Recently I was sent by Mr Kumar Rupesinghe the text of an interview given by the Minister of Housing and Construction, in which he is deeply critical of the Secretary to the Treasury. This is the more reprehensible since, as Mr Rupesinghe pointed out, the Secretary must be acting in accordance with policies decided on by government and by you as Minister of Finance. This is a very different situation from that of Ms Seneviratne who acted on her own in spreading malicious gossip.
I hope therefore that suitable action will be taken to make it clear that the Secretary to the Treasury should not be publicly insulted when following government directives and that such conduct is not acceptable in a Member of the Cabinet.
In all fairness however to the ideas expressed by the Minister of Housing and Construction, I believe he too has now understood the need for reforms, so that we might fulfil the tremendous potential the country had at the time of the last election. But it would be a pity if reforms sent us backward, whereas the commitments to pluralism and wider consultation that were made at the time would help us to move forward and overcome the various threats we face. We should also be aware of the increasing feeling against current structures, and should therefore – given your immense popularity as compared with that of your Cabinet colleagues – work towards a Presidency that can function effectively with full accountability to a Parliament that is strengthened to fulfil its basic responsibilities.
 Yours sincerely,
Rajiva Wijesinha
cc.      Hon Dinesh Gunawardena, Chief Government Whip
Mr Lalith Weeratunge, Secretary to the President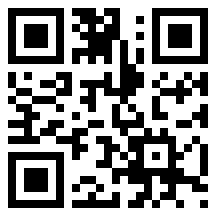 Having looked critically at the negative impact on the Sri Lankan government of pressures that seem both unfair, and tangential to the progress on pluralism that the country needs, I must nevertheless admit that the government is not doing enough to counter those pressures. While the main focus of reform must be the pursuit of pluralism and equitable prosperity, it is also desirable I feel to point out what more could be done to dismiss the absurd charges against us.
We should not after all feel that all those who launch what seem hypocritical and unfair attacks on our conduct of the war are engaging in cynical bullying, either to win votes or to bring us into line with their own agendas. We must recognize that there are those who genuinely think we were guilty of excesses and, while many of those who attack us will not listen to reason or evidence, a few might.
It is for this reason that government should make much more of the extraordinary efforts made by a few expatriates to look carefully at all available evidence in order to arrive at a reasonable assessment of the number of civilian casualties during the war. I felt tremendous relief when I saw their report, now presented twice at the Marga Institute, with thoughtful and convincing introductions by Godfrey Gunatilleke and Michael Roberts. Before that I had felt I was working in a vacuum, since no one else seemed inclined to challenge through facts and figures the outrageous claims of the Darusman Report.
Presentation by Prof Rajiva Wijesinha Chair, Council of Asian Liberals and Democrats, at the first session of the Conference on Pluralism and Development In Asia: Issues and Prospects – November 5th 2011
Let me begin with the obvious. Pluralism is fun. Uniformity is not only dull, it is also destructive. We all need variety in our lives, we need different interests to keep our minds active. We need to explore new idea, and we do this best through experiencing and engaging with a range of perspectives.
But, in celebrating variety, those of us who are innately fascinated by novelty must also realize that this has its risks. Conformity provides certainty, and we need to remember that security is perhaps the most important of all emotional needs for humans, or should I say for all living beings. And familiarity inculcates security. We should not then underestimate the strength of the need to live amongst those who share language and religion and customs.
Two factors have contributed to institutionalizing this thrust towards uniformity in the construction of nation states. The first is the strength of revealed religion. This is most apparent now with regard to Islam, where the urge for conformity seems particularly invasive of individuality. But we have to remember that this is not a new phenomenon, and the great intermingling of civilizations that took place through the explorations of post-Renaissance Europe was often fuelled by a thirst to convert.