You are currently browsing the tag archive for the 'Philip Alston' tag.
For each man kills the thing he loves
By each let this be heard
The coward does it with a kiss
The brave man with a sword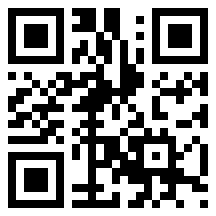 The last few weeks have seen an appalling erosion in the image of the government. In a piece that traced our unfortunate decline from the great military and diplomatic successes of 2009, I had written of cracks within the government, but after that we had two Cabinet Ministers refusing to support the Government in a Vote of Confidence. This is unprecedented, and I believe has never happened in this country before. But there has been total silence from senior members of the government, and I suspect I am the only person who has written to the President pointing out the gross breaches of etiquette that have taken place.
What is ironic is that it is precisely the approach of those two Ministers that has so gravely dented the image of this government. I am not sure if the President has realized this as yet, and I do not suppose that he is in position to analyse the situation carefully. But he must realize now that much of what he has been pushed into doing over the last few years has contributed to the disaster that faces both the country and the government.
I propose in this series to look through what has gone wrong, and indicate the destructive impact of just a few individuals. I am still hopeful that reform is possible, because the President is an able politician, and is still streets ahead of everyone else in terms of popularity. I believe too that there is no one else who can put through a just and generally acceptable solution to the political and ethnic problems that beset us. Vasantha Senanayake put it very well in the interview I had with him on his proposal to amend the Constitution to limit the number of Ministers (available at http://www.youtube.com/watch?v=NnO7WuVl6-I0). He said that this President did what was thought the impossible in getting rid of the LTTE. He should also be able then to do what was also thought impossible, namely change the appalling Constitution J R Jayewardene introduced.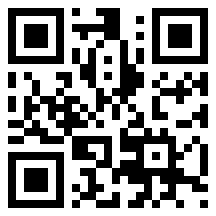 Military intelligence understands well that the diaspora is not a monolith. Indeed my interlocutor noted that only about 7% of the diaspora were supporters of the LTTE. But this made it all the more culpable that government has done nothing about working with the rest, the more than 90% who have wanted only for their kinsmen who remained in Sri Lanka to enjoy equal benefits with the rest of the population. The LLRC recommendation in this regard, about developing a policy to work together with the diaspora, has been completely ignored. Instead those who did well in this regard, such as Dayan when he was in Paris, were the subject of intelligence reports that drew attention critically to their work with Tamils. The fact that in theory this was government policy meant nothing, since very few others were doing anything about this, and there was no coordination of such efforts in Colombo.
Excessive zeal on the part of military intelligence seems to have caused other disasters. We had an excellent High Commissioner in Chennai, but he was summarily removed because, it was reported, the security establishment had criticized him. Similar reports were in circulation about the withdrawal of our High Commissioner in Malaysia, though he himself thought the Minister of External Affairs was the real villain of the piece.
In Chennai, no efforts had been made to engage in the dialogue that the High Commissioner, who was Tamil, tried to initiate. When I spent a few days there a couple of years ago, with my ticket paid for, not by government, but by an agency that had wanted me in Nepal but was willing to fund a journey through Chennai, I was told that I was the first senior representative of government who had gone there for such discussions. The academics and journalists who attended the meetings were willing to listen, but soon afterwards the High Commissioner was exchanged for a Sinhalese, and the initiative stopped. It was only a couple of years later that government finally got round to inviting the senior newspaperman Cho Ramaswamy to send some journalists to report on the situation, which High Commissioner Krishnaswamy had advocated much earlier. What they published made it clear that we had erred gravely in ignoring his advice for so long. The obvious benefits of having a Tamil in station in Chennai, which without him even doing anything made it clear that allegations of systemic discrimination against Tamils were misplaced, never occurred to a Ministry of External Affairs which seems more keen to assuage possible ruffled feelings within Sri Lanka than develop and implement a foreign policy that would take the country forward.
After the meeting held recently in the House of Commons, a young man who claimed to be Siobhain McDonagh's researcher (and also to work for the Bank of Scotland, during a later conversation) agreed to send me video footage of attacks on hospitals. He claimed he had a lot, and this substantiated a clip he had prepared of Dr Shanmugarajah saying that the Sri Lankan forces were attacking the hospital at which he was working.
Predictably he did not send me that footage. That decision was, he said, after careful consideration, which I could understand. I suspect that footage was what had been supplied to Channel 4. We know from that meeting that Siobhain McDonagh had been in touch with Channel 4 over the making of its film. It would certainly have been very telling if material for that film had been supplied to Channel 4 by her researcher, after which she claimed that the film was an objective account on which she based her allegations against Sri Lanka.
Fortunately her researcher, Canaa as he told me his name was, or Daran as he signed himself in and then emailed me, could not let well alone. In addition to sending me the clip of Dr Shanmugarajah talking, he sent me two more clips. One was gruesome, and seemed to be of the dead body of a soldier being carried by fellow soldiers talking in Sinhalese. It dwelt horrendously on his mutilated face. I could see no reason for this except triumphalism, to be used perhaps as propaganda, to show how effective LTTE terrorism was.
Daran however told me, when I asked him, that he had obtained the clip from a site selling film clips made by Sinhalese soldiers. When I asked him how much he had paid for this, he said he had got it free, as a sample. I think the story most unlikely, because it is extremely unlikely that fellow soldiers, even if filming the bringing back of a dead body, would have dwelt quite so ostentatiously on a mutilated face.
Even more suspicious was the second video, that of what seemed to be an aerial attack. The first part had planes flying and smoke rising, but the main substance was the footage of wailing over dead bodies. Some of the wailing also seemed exaggerated and false, but that is of course a subjective view. Clear was the fact that nothing actually connected the latter pictures to the former, and it seemed clear to even an amateur eye like mine that there had been a great deal of editing.
In trying to understand the extraordinary performance with regard to Sri Lanka of the present and the last UN High Commissioners for Human Rights, I am reminded constantly of what I was told by the previous Indian Ambassador to the Human Rights Council. When we were discussing the excessive number of UN employees from the West, he noted that, apart from that community of interests, they most of them came from the same sort of background. Thinking in terms of the interests of the Non-Governmental Organizations in which most of their work experience lay, they were unable to understand the basic principles on which the United Nations were founded, which gave primacy to the sovereignty of its member states. Read the rest of this entry »
While obviously opinions will differ on the professional skills as well as the intellectual and moral reliability of experts used for various purposes, the characters Philip Alston and Christof  Heyns have used in their interchangeable impersonations of each other seem particularly strange.
I have noted already that the Heyns Report records that 'The Government of Sri Lanka has discovered that Mr Spivack in a technical representative for a brand of specialised proprietary software which was used to enhance the video (2009) and which was shared with two other experts. Hence the assertion of independence may be impugned on the basis of the prior collaboration between the experts. The recipient experts responsible for ballistics and forensic pathology  both based their conclusion on the conclusions on the enhanced video provided by Mr. Spivack. Furthermore he does not at any point acknowledge the usage of the specialised software which has had a profound impact on the analysis.'
The consultants however, as previously admit to what the Special Rapporteurs suppress, and Diaczuk  seems to admit that all he looked at was what Spivack sent on to him when he writes, 'The video in question was initially received by traditional mail from Mr Jeff Spivack on 26-January-2011 burned onto a DVD, along with stills and short segments that have been stabilized to facilitate critical review.' While Mr Heyns declares that his experts, or at least these three, provided their comments free of charge, he should also indicate whether any charges were levied for the technical services required to provide what is presented as stabilization 'to facilitate critical review'. Read the rest of this entry »
Amongst the many absurdities in the Channel 4 saga is the complete impunity enjoyed by Channel 4. In August 2009 it showed a video which led to an immediate response from Philip Alston, the Earlier Christof Heyns. Alston's initial letter, which was accompanied by a press release, was immediately responded to with a request that he investigate the video which Channel 4 had shown, since it was not clear whether he was asking the Sri Lankan government to investigate the video or the incident depicted on the video.
Alston typically dodged the question, and went into a long spiel about how my response was 'equivalent to a police officer telling an alleged victim that no investigation will take place until the victim can definitely prove to the officer's satisfaction that the alleged crime took place'. This was the sort of obfuscation Alston specializes in, because I cannot believe that a Professor could not tell the difference between asking someone who reports a crime for further details and asking an actual victim. Indeed Alston's density or low cunning became more apparent when he subsequently claimed that the situation was similar to that in which 'an individual was beaten up or raped and reported the matter to the police, but because of the trauma suffered was unable to identify when or where the alleged assault took place'.
This is the transcript of an interview given by Prof Wijesinha to Channel 4 in September 2009, regarding a video that had been shown by that Channel, details of which were not supplied to the Sri Lankan government.
Interview: Prof Rajiva Wijesinha
Updated on 11 September 2009
The spokesman for Sri Lanka's ministry of disaster management responds to claims that his country was involved in human rights abuses and extra-judicial killings.
A transcript of Krishnan Guru-Murthy's interview with Professor Rajiva Wijesinha of the Sri Lankan ministry of disaster management.
At the height of campaigning for the Sri Lankan Presidential election, Prof Philip Alston issued a missive regarding the Channel 4 video which I read with great interest. He reported there that he had finallly engaged three experts to check on the authenticity of the video he saw on Channel 4. This was something he should have done a very long time ago, well before he rushed publicly into the matter. Indeed I noted in my initial response to him that, almost as soon as we got the letter, we were also 'sent a press release which you had had dispatched to our Mission in Geneva at 15.37 on that same Friday afternoon, a release which seems to make your letter redundant.'
Alston is therefore disingenuous in claiming that he was going public with his latest effusion in early January because of 'the very public nature of the comments already exchanged on this matter'. He it was who had showed a determination to go public from the very start, for reasons that even he must realize are obvious, just as the January salvo seemed intended to have maximum effect at a time of election.
That original letter had not been at all clear about what was to be investigated, as I noted, viz 'Your letter refers to reports you have received "concerning the alleged summary execution of a significant number of men by the Sri Lankan army". Have you received reports of such an alleged incident, or are they simply reports of video footage allegedly documenting this alleged incident? Any independent report should be conveyed to us at once but, if your report is only of the video footage, it would be best if you first sought further details about this, to help to establish whether an investigation of the alleged incident would serve any purpose.'