You are currently browsing the tag archive for the 'Peter Bowling' tag.
There was much speculation some months back about the provenance of the meeting of minority parties in Zurich. The usual suspects were thought to be behind the event, with the usual suspicions. My own view was that the move was to be welcomed, because unlike in the past the balance of power at such meetings could no longer be held by the Tigers. Given the strength of mind displayed in resisting them by a host of others in the past, even while their backs were to the wall, I felt that the outcome could only help in promoting a united Sri Lanka. The initiative seemed designed to promote discussion as a method of reform, rather than violence, and it seemed that the forum would get this message through to those who had been forced into acquiescence with terrorism and efforts to subvert democracy.
I still think this positive approach may not prove mistaken, but I must admit to some worry when I saw the name Peter Bowling amongst those who had facilitated exchanges. We have unfortunately been here before. He was one of the leading instigators just over a year ago of the petition sent to the UN Secretary General that accused the government of all sorts of crimes in its efforts to suppress the LTTE in Sri Lanka.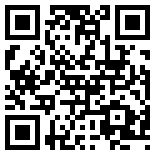 Perhaps the least insidious of the agencies which worked in Sri Lanka to substitute itself for National Sovereignty was OCHA, the Office for the Coordination of Humanitarian Assistance. This has been functioning in the country for just a few years now, having come in I believe after the tsunami, but it had soon converted itself into a central clearing house for much of the humanitarian assistance the country received.
 It did this through a mechanism termed the Common Humanitarian Action Plan, a phenomenon I first came across a couple of years ago, when I took over as Secretary to the Ministry of Disaster Management and Human Rights. The CHAP was supposed to be coordinated by our Ministry, but it turned out that we were largely ignored in its formulation. The procedure that had been followed previously was that OCHA held what it termed consultations with local stakeholders, presented us with a draft, and asked for our approval within a ludicrously short time.
As Head of the Peace Secretariat I had received some information about projects under the plan, but I found that nothing was forthcoming when I asked for further details. Some international organizations for instance, which seemed to have given rather a lot of money to strange entities in the North, claimed that these were recognized agencies, but these claims could not be substantiated. Of course our own mechanisms were shaky, with no clear procedures laid down about how local organizations should be registered and monitored, but it was sad to find out that OCHA was equally if not more incompetent about keeping records.