You are currently browsing the tag archive for the 'Parliamentary Consultative Committees' tag.
Mr Speaker, as the Former Chief Whip also said earlier today, it is an unusual pleasure to speak today as the Leader of the Liberal Party in Parliament. In that capacity I extend my congratulations to His Excellency the President on his strength of character in taking up what seemed an impossible challenge, and the eminently civilized way in which he has worked after his victory. We also congratulate the Prime Minister for understanding political realities and thwarting the game plan of the former President by supporting a common candidate. It is salutary that, in addition to being Prime Minister, he has taken charge of economic development, since I believe we need the careful planning and discipline that he will bring to this portfolio.
Mr Speaker, though the Liberal Party is a small one, we can take credit for having first identified the problems of this Constitution and this Electoral system which our government is pledged to change. Though I know the parties of the left objected to the 1978 constitution, they did so on the basis of a return to the Westminster model. This was foolish because they had been victims of excessive power in the hands of a Prime Minister under the Westminster system, during the previous few years.
We, or rather the Founder Leader of the Liberal Party, Dr Chanaka Amaratunga, was the first to clearly identify the dangers of excessive power, and to explain the way in which checks and balances could be introduced. In this regard I am sorry that I received very little support from other parties for the Standing Order changes I proposed over a year ago. Thought the Leader of the NLSSP did raise a question on my behalf, and the then Chief Whip tried valiantly to get some progress, no one else in authority seemed to care. In this regard I hope, Mr Speaker, that in introducing changes we work in terms of principles rather than engaging in ad hoc measures. We should make sure that Parliamentary Committees are constituted as happens in the rest of the world, with no authority to Ministers, but rather ordinary Members of Parliament being the Chairs. This should be mandatory for finance oversight committees and, while I am sorry that the TNA and the JVP are not in the cabinet, I believe their commitment to financial integrity should find full play in the chairing of those committees.
Hasty legislation was the reason for former President Chandrika Kumaratunga not acting in terms of the 17th Amendment and refusing to appoint the Elections Commission suggested by the Constitutional Council. I am glad therefore that, in getting rid of the 18th amendment, as to which I trust this house will be unanimous, we replace it with something based on constitutional practice in the rest of the world without blindly returning to the 17th amendment.
Similarly Mr Speaker, with regard to electoral reforms, we were the first to suggest change and to advocate a mixed system. We were then accused of trying to introduce foreign customs. However, soon enough all parties agreed on the need for the German system, though twice there were efforts to distort this. I remember discussing this in the nineties with the then Minister of Constitutional Affairs in this Parliament, and him admitting there were slight changes, changes that in fact distorted the principles of the German system. Late in 2002 I urged the Hon Karu Jayasuriya to act quickly, but he delayed, and the government was dismissed. I am glad therefore that the Hon Prime Minister made clear our commitment to swift reforms in this regard.
Mr Speaker, in celebrating the need for reform, the Liberal Party can be proud that alone in government it formally advocated reforms for the last two years. I should mention here though the debt owed also to the Hon Vasantha Senanayake, who along with me drafted a formal letter to the former President at the beginning of last year about the need for Reform. Had the former President listened to him and accepted, even with amendments, the constitutional change he tabled, perhaps things might have been different. But, instead of taking advice from moderates in the Sri Lanka Freedom Party, which I hope will return to its traditional moderation under its new leader, he was led astray by extremists and those who thought the state was theirs to plunder.
Mr Speaker, the Liberal Party told the President in writing in October that he should not have a hasty election but instead work on the reforms promised in the manifesto on which the UPFA had won the election. We told him we could not support him in an election without reforms. I know that the left parties had also advised him not to have a hasty election, and I am sorry that they, whose integrity I used to admire, did not also stand by their beliefs the way a few of us did.
I have been told I was courageous, but since as the former President said, I was someone without a political future, as a member of the Liberal Party, I had perhaps nothing to lose. The real heroes of today are His Excellency the President, the other members of the SLFP and in particular the Hon Vasantha Senanayake who spoke out so early, and the leader of the UPFA and the per minority members who left government in that tumultuous week after the Election was called. In wishing the government well, in hoping for opposition cooperation now for reform, I salute them for courage which I hope will not be necessary again in our political system after we get rid of the excessive authority of the Executive authority.
Thank you
I have been mostly away for some weeks, but that is not the only reason I did not talk about the appalling violence that occurred in Aluthgama almost a month ago. I was waiting, because I hoped that this would be a turning point for the Presidency. I hoped that, in reacting to violence that goes against the principles on which he has twice won the Presidency, the President would free himself from the polarizing shackles that have fallen upon him.
I fear that nothing of the sort has happened, and it is possible that my old friend Dayan Jayatilleka was right, if prematurely, in suggesting that the Mandate of Heaven might have passed. He said this a year back, after the Weliveriya incident. Though I did not agree with him then, I must admit that he saw the writing on the wall more clearly than I did. But, like him in his recent claim, citing Juan Somavia, that this man should not be isolated, I think it would make sense to continue to urge reforms from within.
There are signs that this will not be a hopeless task, given the recent visit of the South African Vice-President, which our Deputy Foreign Minister said very clearly in Parliament sprang from an invitation from our President, who hoped to learn from their experience. Wimal Weerawansa will of course claim that his threats have worked and South Africa will not interfere, but his capacity to delude himself, and assume the world is deluded too, is unlimited, and we need not worry about that. Obviously South Africa had no intention of interfering at all, because like all those in the coalition Dayan Jayatilleka built up in 2009, she subscribes to the basic UN principle of national sovereignty. But she has clearly been invited here in the hope that we might be able to move forward, and get out of the morass into which, with much help from ourselves, we have been precipitated.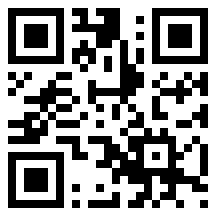 The Secretary to Parliamentary Consultative Committees sent me earlier this month the latest Report of the Special Consultative Committee on Education, asking for observations. This had happened previously, with the previous version of the Report, but they forgot to write to me. I did respond hastily, when I got that Report, only to find that I was the only Parliamentarian to have done so. However, since other Parliamentarians told me they had not got the Report at all, I am not sure that I can fault my colleagues.
Be that as it may, I thought I should this time write comprehensively, welcoming the many positive suggestions in the Report, and noting other areas where further reforms are desirable. I will begin here with the first schedule to my reply, which looks at areas in which the Report suggests excellent measures which should be implemented as soon as possible. They represent a consensus of all Parliamentarians, so there is no reason for diffidence or lethargy
I hope therefore that all those interested in education and the need to provide better services to our children will take up these proposals and urge swift action. I should note, since I am sure many will be concerned with other areas that are equally important, that the Report covers much ground, and they will find that other areas are also addressed. The classic vice of belittling some benefits that seem less important should be avoided, though there is every reason also to request action with regard to benefits that seem more important.
Read the rest of this entry »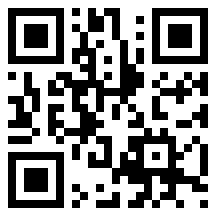 At the meeting last week of the Mutur Divisional Reconciliation Committee meeting, the Chairman of the Mediation Board reminded me of a suggestion made by the school principals I met during my last visit to Mutur. This was in 2008, while the conflict in the North still raged, but the East was limping back to normality.
The principals were from a Muslim school, a small Tamil school and a very small Sinhala school, all of which suffered from teacher shortages. They asked with one voice why they could not have a single English medium school.  Not only would that bring the children of a very fractured area together, it would give them all chances of a better future.
I pointed this out in a letter to the Ministry. I went further and indicated how it would help government by reducing costs, since far fewer teachers would be needed for one school than for three, each with few students. The teacher shortages endemic in a distant place like Mutur could also thus be reduced, with less headache for education officials who would have to fill up fewer cadres.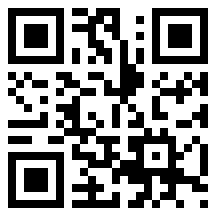 Prof. Rajiva Wijesinha, a National List MP of the ruling Party, who along with a group of government parliamentarians wrote to President Mahinda Rajapaksa warning about possible economic sanctions, said in an interview with Ceylon Today, extremists within the government ranks are 'determined to destroy country's credibility.'
He also said the External Affairs Ministry has been forced into the 'mute submission of the extremist agenda.'
Q: You were one of the six government parliamentarians, including four ministers, who sent a letter to the President regarding the forthcoming UN Human Rights Council (UNHRC) resolution. What was that letter about?
A: That letter was intended to draw attention to the dangerous situation the country was in, which we felt had not been conveyed accurately to the President.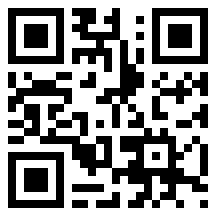 While I continue to believe improving consultation as well as efficiency at local level should be the most important priority for government, I will interrupt the discussion of appropriate mechanisms for this briefly, to look at a very interesting initiative that was publicized recently. This was the launch of a website called http://www.manthri.lk which grades Members of Parliament with regard to their performance in Parliament. This is an interesting effort which could be very useful to the country, but I felt that there had been a lack of intellectual rigour in preparing the website, and it could thus seem to be designed simply to promote particular politicians.
Prominence was given to Members of the Opposition, which is understandable since the system is based only on Hansard. Obviously there are more opportunities for Members of the Opposition to speak. The exception that proves the rule is that the only government Member within the first five was Dinesh Gunewardena. While he fulfills his functions admirably, the reason he is ranked so highly is that he spends much time on his feet only because other Ministers are not present to answer questions.
If rankings are to be made, then it would make sense to have three distinct categories,
a) Opposition members who have far more time allocated to them proportionately, given their paucity, than those on the Government side
b) Ministers who have to answer questions and obviously get more time in debates than backbenchers
c) Government backbenchers. I hasten to add, since on the common system of argument used in Sri Lanka, it will be assumed I am critical of the method because I come out badly, that in fact I am in the first half of all, and comparatively high amongst my peers. But this surprises me because, having been the first MP on the government side to ask a question and to move an Adjournment Motion in this Parliament, I rarely do this now because answers took so long to come and were not precise – while hardly anyone ever waits in Parliament for the Adjournment motions that take place after regular Parliamentary business.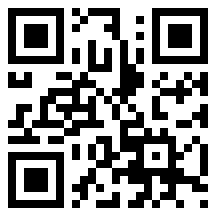 I make no apologies for returning yet again to the question of language rights. As I noted after my last visit to the North, for a series of Divisional Secretariat Reconciliation meetings, this remains one of the principal bones of contention in the Jaffna District. But it need not be, because the principles we should all be acting on are now clear, following the inclusion of Tamil as an official language in the constitutional reforms of 1987, and the fleshing out of those principles in the last couple of decades.
First, under President Kumaratunga, there were more inclusive language learning policies in schools in the nineties and then, most importantly, under this government, Minister D E W Gunasekara introduced language norms for public servants. I was not sure how well this was working so, at the previous meeting of the Parliamentary Consultative Committee on National Languages, I asked for a report on pass rates. We got this at the February meeting – or rather I did, and I had to point out that questions I raised were asked for the general benefit, not my own, so information should be shared with all my colleagues on the Committee.
I can see this might seem a waste of paper, since almost never do more than a quarter of the 31 members meant to be on the Committee attend, and many of those who do are concerned only with individual problems; but the principle was affirmed, and the Minister will now ensure that information is shared with at least all those who do attend. This is important, for this is something we should all be concerned with, as legislators and contributors to national policy.