You are currently browsing the tag archive for the 'Palitha Kohona' tag.
In 2011 I had personal experience of how diffident Lalith could be. After the Darusman Report came out, with its excessive attack on the manner in which Sri Lanka had dealt with LTTE terrorism, I thought it necessary to warn the President about what was going on. I saw him in his office and said we had done nothing to fulfil our own commitments. When he asked me what I meant, I cited two clear examples.
The first was the negotiations with the TNA, which had shown no progress. He understood immediately what I meant, and acquiesced straight away with the suggestion that I be put on the negotiating team. Ordinarily I would have been wary of putting myself forward, but there seemed to be no alternative, and the President seemed to agree.
The second point I made was that there had been no progress whatsoever on implementing the interim recommendations of the Lessons Learnt and Reconciliation Commission. He evinced surprise when I said this, and declared that he had appointed a Committee which was doing its job. But I told him I thought that Committee had never met, and that he should put me on it.
He agreed again, and immediately rang Lalith and told him to appoint me to both positions. He also told the Secretary to the Ministry of External Affairs, who he thought knew about the work of the Committee, to send me all relevant papers, since I told him that I should see the minutes of meetings and find out what had been going on, if I were to contribute.
Lalith rang me in the car as I was leaving. He told me that the letter putting me on the negotiating team would be sent straight away, and added that he had spoken to Mohan Pieris, who chaired the Committee to implement the LLRC interim recommendations, and he had no objection to my appointment.
I only understood the implications of this after I had put down the phone. I realized that, when the President made a decision, there was no reason for Lalith to consult anyone else. Keeping Mohan informed as a courtesy that there would be a new member of his Committee was one thing, seeking his acquiescence was quite another.
I had every reason to worry. Lalith told me a few days later that it was felt inappropriate for me to be on the Committee since I was a Parliamentarian, and the other members of the Committee were officials. I called the President about this, but he told me he had been told it would not be proper. By then I had been told by the Secretary to the Ministry of External Affairs that there were no minutes of meetings. The only papers he had were those prepared when the Committee was first appointed, and a report was made to Geneva. Like me, he too suspected that the Committee had not done very much.
I told this to the President, who thereupon agreed that amongst my duties as his adviser on Reconciliation would be monitoring the work of the Committee and reporting to him on what was happening. Fortunately Lalith had failed for six months to send me my terms of reference (having it seems lost the original draft I had sent him, and then delayed further when I sent him a copy). So now he made no objection when I told him the President had agreed that this should be added.
I therefore duly got a fairly comprehensive list of duties. But I then found, as noted previously, that Mohan, having first admitted that the Committee had never met, but claimed he was waiting for a date from the Secretary of Defence, finally confessed six months later that the Secretary did not want there to be any meetings. There had certainly been some progress in matters pertaining to the work of the Ministry of Defence, but no measures had been taken to expedite action on other matters of urgency, such as restoration of lands, which the LLRC had highlighted. Read the rest of this entry »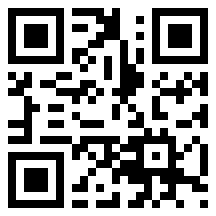 Five years ago, I spent the week of my 55th birthday in Geneva. I had been summoned there urgently, because some Western nations had been trying to get sufficient signatures to hold a Special Session of the Human Rights Council in an attempt to stop our imminent conquest of the Tigers. By the time I got to Geneva though, the danger was over, and there was much to celebrate. The superb diplomacy of Dayan Jayatilleka, our Representative in Geneva, supported admirably by the international coalition he had built up, had ensured that the West did not get the required number of signatures, and the danger passed.
By the time I got back to Colombo, we had registered an even more remarkable victory, in that the Tigers were finally destroyed. The last 100,000 civilians who had been held hostage were rescued, and it was reported too that Prabhakaran had been killed. The terrorism that had held Sri Lanka in thrall for 20 years had finally been destroyed.
But there was a postscript, for the West, or rather its more intransigent elements, did not let up, and they used all their muscle to get the missing signatures. I gathered that Bosnia was told that their bid for EU membership would be in jeopardy if they did not toe the line, and Azerbaijan was pursued with carrots and sticks like Edward Lear's Snark. They succumbed, and once again I had to head back to Geneva for the Special Session, which took place on May 27th and 28th.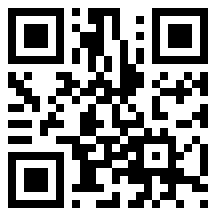 I have been reading with some bemusement the recent exchanges regarding the role and views of my old friend Dayan Jayatilleka, who has been under attack because of his support for the 13th Amendment and devolution. This is an old story, and he is well able to defend himself. But recently there has been a change, because he is attacked not only for what he believes – which he would be quite happy to deal with – but also on the grounds that he caused problems for the government because he defended us forcefully against attacks in the international arena way back in 2009.
The argument is that he put us in a difficult position through his defence, which involved commitment to the 13th Amendment. As I have said before, this is nonsense, because all he was doing was reiterating what our old friend Mahinda Samarasinghe would describe as the consolidated position of the government of Sri Lanka. This had been expressed clearly by the President in a joint communiqué with the Indian government as also in a joint statement issued together with the UN Secretary General. This last indeed contained material relating to accountability which I thought unnecessary, but which it seemed only Dayan and I, thought of as outsiders with no diplomatic training, recognized was potentially dangerous. Foreign Ministry officials saw no problem with that commitment on the part of government, though later Palitha Kohona told me he had advised against that clause, and it was only the President's haste to settle the matter that curtailed further discussion.
That having been said, the clause would have caused no problems had we interpreted it straight away on our terms. It was the culpable neglect of what we had pledged that has contributed to our problems, and that was nothing to do with Dayan, who was given the cold shoulder soon afterwards. He was to spend a year in limbo, until the President recalled him to service in Paris, where he did a fantastic job.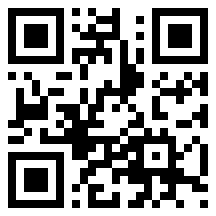 At the inauguration of the MA Course in Development run by the Marga Institute with the Open University, I was asked about a matter that had recently created some interest in the media. It was on the lines of the alleged Norwegian funding for the Bodhu Bala Sena and the questioning of the head of the Friedrich Naumann Stiftung with regard to funding opposition meetings.
The way the other matter had been presented in the press suggested it was more serious, in that the suggestion was that United States funding was being provided surreptitiously to the Trincomalee Urban Council. In fact reading what was actually happening (if I have got it correct), namely the funding of American sponsored social and cultural activity in the Urban Council premises, I did not think there was any great problem.
However there is an important issue of principle, namely that this agreement seems to have been entered into without the knowledge or consent of the Ministry of External Affairs. Again I do not know if this is correct, but it would certainly not surprise me. The incapacity of the Ministry of External Affairs to enforce the norms which should govern the relationships of external funding sources with Sri Lankan bodies is nothing new.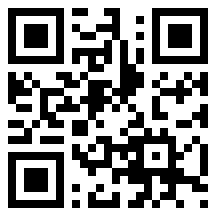 Politics certainly makes strange bedfellows, as exemplified recently by the allegation made by Shenali Waduge against Dayan Jayatilleke. I see Shenali Waduge as an aggressive writer, a description I am sure she would relish. Yet the charge she levels against Dayan is precisely that which was made a few weeks back by Tissa Jayatilaka, whose agenda now seems to be wholly that of the Americans whose Fulbright Commission he now heads.
Shenali's criticism of Dayan occurs in the midst of a massive diatribe against G L Peiris, with which I must confess I have some sympathy. Yet I think Shenali has missed the point, because she thinks GL has a perspective which is opposed to her own, whereas the reality is that GL has no perspectives at all. Dayan on the contrary does, but Shenali is totally wrong to say that the 2009 vote in our favour in Geneva was because Dayan 'secretly inserted a clause stating Sri Lanka would implement the 13th amendment'. This is of a piece with Tissa Jayatilaka's claim that the victory in 2009 was a disaster because the draft contained pledges which have now come back to haunt us.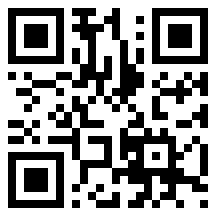 The impending visit of UN High Commissioner for Human Rights, Navanethem Pillay, can be seen as a great opportunity for the government to improve policies and practices as to Human Rights in this country. I can only hope that this opportunity will be taken, and that she will not instead be seen as a threat.
Unfortunately, some indiscretions early in her career have coloured our perceptions of her. Most notably, back in 2009, when the Council was discussing Sri Lanka at a Special Session initiated by the British – and sadly, it now seems from Wikileaks, supported by the Americans, even though at the time we thought the Americans still had the balanced approach to us they had evinced during our eradication of terror – Navi Pillay made a statement designed to put us in the dock.
She may well have believed what she said at the time, but even worse was her continuing condemnation after the Special Session had passed a resolution essentially endorsing the Sri Lankan position. At the next ordinary session she made a statement that seemed to challenge the Resolution passed by the Council. She was roundly rebuked for this by the Indian representative at Geneva, and I am happy to say that after that she did not do anything that could be considered improper.