You are currently browsing the tag archive for the 'P B Jayasundera' tag.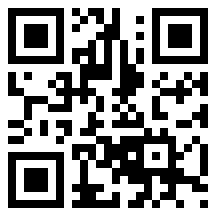 The government decided last week, when faced with the announcement by Navi Pillay of her team to investigate Sri Lanka, to propose a motion in Parliament against such an investigation. This was a shrewd move, since it puts the main opposition on the spot with regard to whether it supports such an investigation. I can understand the TNA opposing such a motion given that it sees this as one way of achieving its goals, even though I think it would have achieved more had it, like the Indian government, stood foursquare against international interference whilst also urging the Sri Lankan government to pursue reconciliation and a better deal for the Tamil people more comprehensively.
What would be unacceptable is for the national opposition to oppose such a motion, and I think the UNP will find it difficult to decide how to respond. It would seem a sad betrayal of our sovereignty to oppose such a motion, and I think sensible people in the UNP would not want to commit a political blunder of such magnitude.
And the decision to support the motion should be the easier for any forward looking Sri Lankan, given that the motion is so limited in scope.Government has not gone down the disastrous route advocated by Wimal Weerawansa of opposing not only an international investigation, but of also opposing any effective domestic mechanism. Indeed government has scored a major triumph in having the motion proposed in the name of Achala Jagodage, who came to Parliament through Weerawansa's National Freedom Front. And though most of the other signatories cannot be described as political heavyweights, also included as a signatory is perhaps the most intelligent amongst the new SLFP entrants into Parliament, the Hon Janaka Bandara. He chaired the only Committee in Parliament, apart from COPE, that proved effective in the last four years, and he also had the courage of his convictions and resigned when he found that the report of that Committee, on public petitions, was ignored.