You are currently browsing the tag archive for the 'Oversight Committees' tag.
In the last few articles in this series, I think I should look at how and why the great hopes with which this government was elected have been shattered. I thought this essential because I have read many versions of how the 19th Amendment was passed. Many of the commentaries written in English seem largely designed to place in a bad light those who wanted amendments to the various versions put forward in various ways by government. What is forgotten now is how the Amendment was produced without consultation, in contrast to the promise in the Manifesto of the President.
Since memories are so short, I will note here some important pledges that were completely ignored by the cabal that decided to take charge of the Reform Process
1.      Saturday January 10
The new President, Maithripala Sirisena, will take his oath of office
2.      Sunday January 11
A Cabinet of not more than 25 members, including members of all political parties represented in Parliament, will be appointed with Leader of the Opposition Ranil Wickremesinghe as Prime Minister
3.      Monday January 12
In order to strengthen democracy, a National Advisory Council will be set up inclusive of representatives of parties represented in Parliament as well as Civil Society organizations.
Monday January 19
Parliament will meet
I had intended to start this new series with expanded versions of the brief suggestions I had made during the election campaign. However, having been made a Minister, and found out the ridiculous privileges that Ministers are given, I thought I should start at the beginning and deal with the need for reforms at the very top.
The amount of waste on Ministers alone is appalling. Being a State Minister, with no Cabinet Minister, I had two predecessors, who between them had the use of 8 vehicles. They had 20+ staff in what is termed their private offices, one of these being the wife of the Minister. Five staff members of each private office were provided with vehicles and drivers. In addition the Minister had 8 substitute drivers.
All this nonsense springs from a circular issued by the Secretary to the President on May 14th 2010. I have drawn the attention of Karu Jayasuriya to this, and suggested that he amend it swiftly. He is Minister of Good Governance in addition to Public Administration, and a brief discussion we had after the swearing in of the new Cabinet suggested he is serious.
I was not surprised that he asked for my support in this, because what is clear is the need for better systems, based on clear principles. But I have realized over the years that few other politicians understand about systems and principles. This may help them to be successful politicians, but it means that the consequences of their success are generally disappointing and sometimes disastrous.
So in the last few years I have been disappointed at how few politicians cared about strengthening the Committee system in Parliament. Many of them indeed did not bother to attend, except only to raise one or two parochial points. Hardly ever were principles discussed.
This is clear from the Minutes of Committee meetings, even though these are cursory. Fortunately, following my agitation about the matter, these Minutes are now publicly available, something I am sorry to say no Parliamentarian previously had demanded. Interestingly, one consequence of the Minutes being published is that more people attend Committee meetings. The records of the first couple of months showed that very few people attended. Read the rest of this entry »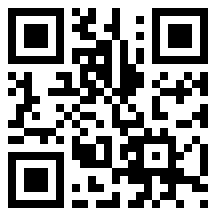 Following the discussion organized by Transparency International on the role of Parliament in reducing corruption, I thought that perhaps there was more I could and should do to strengthen this role. I had been complacent about the fact that I seemed to be the only one writing about the need for action, and urging the Speaker to reconvene the Committee on Standing Orders, to go ahead with the reforms that had been initiated way back in 2010. In this context I was pleased that the Chief Oppositon Whip, who represented the UNP on the Committee, agreed that he should have done more about this, and also that Eran Wickramaratne, who can be relied upon to pursue reforms without partisanship, asked to see the Standing Orders and what had been agreed on already.
But I realized then that I too had been at fault in relying on the Speaker to move, when he has so much else to do. I therefore checked the Standing Orders again, and found that any individual could give a notice of motion for the amendment of the Standing Orders' and that such a motion 'when proposed and seconded shall stand referred without any question being proposed thereon to the Committee on Standing Orders' which meant that that Committee would have to be convened.
I have therefore given notice of such a motion, suggesting changes to several areas in the Standing Orders, including the questions procedure and the manner in which impeachment procedures should be carried out. It may be remembered that it has been universally agreed, on several occasions, that the Standing Orders with regard to impeachment are inadequate, and various commitments have been made about amending them. However, despite the controversy over the recent impeachment of the Chief Justice, which illustrated practically what had previously been seen in the abstract, the matter has been forgotten.